About Barcelona and Spain
Climate
Barcelona's climate is generally moderate and mild. Average spring temperatures range from 17°C to 25°C.
Restaurants & tipping
Restaurants
Barcelona and its surrounding areas have become renowned internationally for food and gastronomy. Its location on the Mediterranean coast offers a generous and varied selection of local and international dishes.

Tipping
Tipping is not mandatory, but people usually leave a 5% tip if service was satisfactory.
Barcelona Metro Map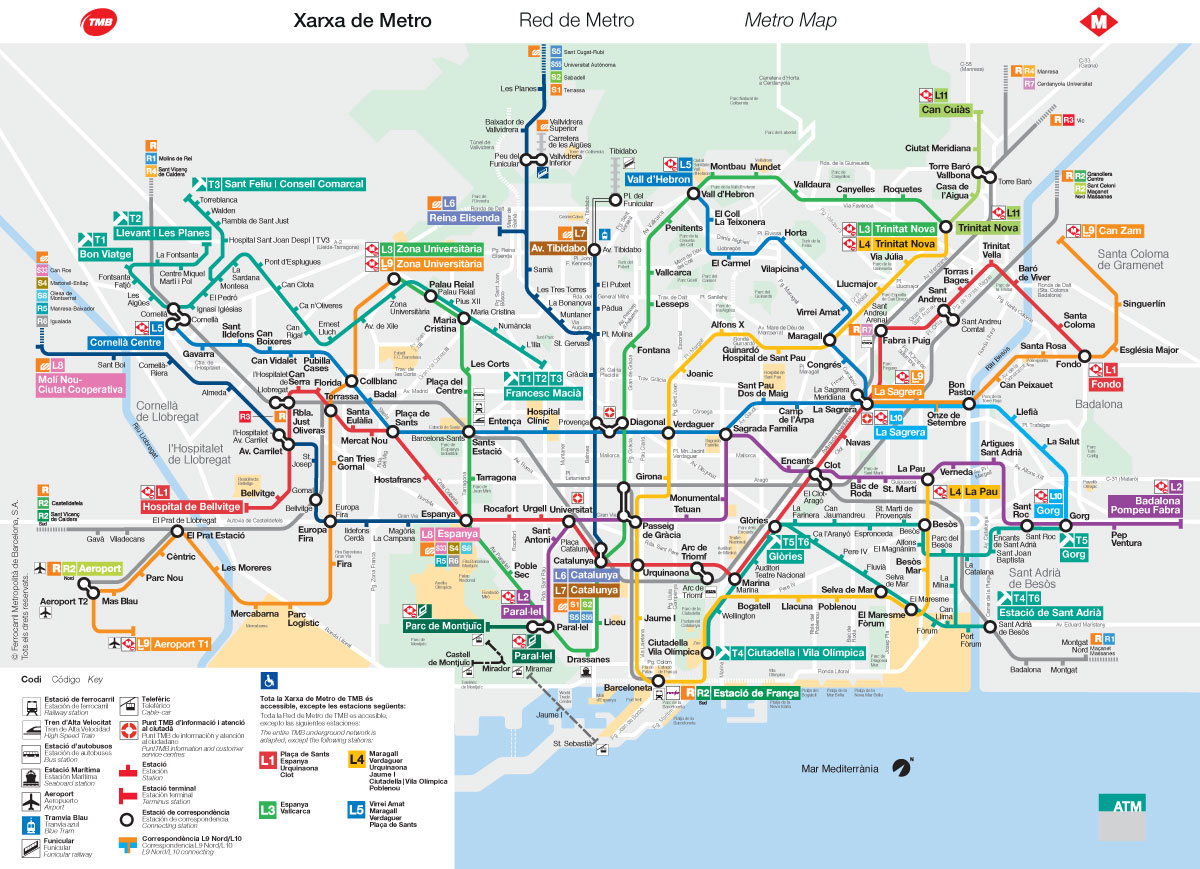 For more information on the public transportation system in Barcelona, please click here.