IPTA September 2017 Newsletter

IPTA 2017 Congress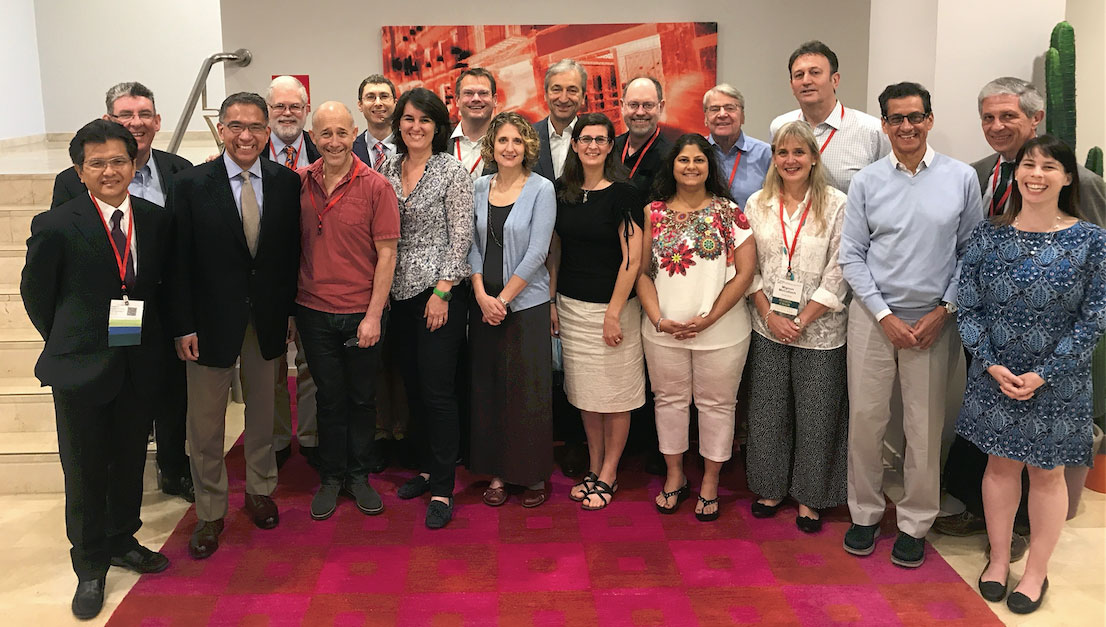 IPTA Council – Barcelona, Spain
The 9th Congress of the International Pediatric Transplant Association (IPTA) took place in Barcelona, Spain, from May 27-30, 2017 and was a great success both in terms of its excellent attendance and its scientific quality. Topics being addressed were updates and new data from ongoing pediatric transplant clinical trials (CTOTC), long-term complications following transplantation, standards for surveillance and treatment of infections in transplantation, perspectives in immune tolerance, up-to-date data from important registries, new and emerging immunosuppressive agents, ethical dilemmas in pediatric transplantation, devices used to support transplantation, issues in noncompliance and transfer of care, just to name a few.
Ethical Case Studies
IPTA is pleased to introduce Case Studies dealing with key ethical issues in our quarterly newsletters to spark awareness, education and discussion. These will be spearheaded by the IPTA Ethics committee.
Case Study 1
Introduction
An eight-year-old girl with end-stage kidney disease secondary to Finnish type congenital nephrotic syndrome initially managed with daily albumin infusions requiring peritoneal dialysis from nine months of age followed by bilateral retroperitoneal nephrectomies at ten months of age. In her first two years of life, she had numerous treatment-related problems including multiple episodes of sepsis, requiring changes of central venous catheters; a chronically leaking gastrostomy (which eventually was removed) and severe gastro-oesophageal reflux disease, hypothyroidism, renal osteodystrophy and hypertension secondary to fluid overload. Following several episodes of severe peritonitis, including MRSA peritonitis, her peritoneal dialysis catheter was removed and subsequently an abdominal collection was drained. Haemodialysis was then commenced, but venous access proved to be difficult and became increasingly so over the forthcoming months.
A venogram revealed many occluded and stenosed veins; the thromboses in the superior vena cava and subclavian veins were identified as compromising catheter patency. At 19 months, she was admitted urgently to hospital with physical signs of acute sepsis (fever, tachycardia) associated with marked abdominal distension and tenderness. She failed to respond to standard antibiotic therapy and was found to have vegetation on the tricuspid valve within the right ventricle, suggestive of infective endocarditis, but without evidence of pulmonary emboli. She was treated with six weeks of intravenous antibiotics, and a permanent haemodialysis catheter was inserted. At this stage, our patient had suffered episodes of severe MRSA peritonitis associated with staphylococcal bacterial endocarditis, necessitating the removal of her peritoneal catheter; peritoneal dialysis was no longer an option. Haemodialysis was also problematic because of extreme difficulty in vascular access; it also became apparent that a vascular graft for haemodialysis would not be successful.
Unfortunately, there were no transplant options as she had been on call for over a year for a deceased donor and there was no living donor as her mother could not donate for medical reasons and her father, although a suitable match, stated he was unable to donate.
What medical care options exist for this patient?
What are the ethical considerations?
Case Study 2
A 3 year old girl was diagnosed with nephrotic syndrome secondary to FSGS. She was initially treated with steroids and Cytoxan later converted to cyclosporine A. Despite treatment she slowly deteriorated into ESRD and started dialysis. At 10 years of age, she underwent a deceased donor kidney transplantation and was managed with triple immunosuppressive protocol (CyA, MMF and steroids) without pre-transplant plasmapheresis (PP).
At the 14th post op day with creatinine levels dropping to 1.0mg/dL she developed proteinuria of 17g//24hr. and was placed on PP sessions 3 times/ week followed by Rituximab (single dose of 375mg/m2). The following months despite aggressive continuous sessions of PP maintaining her protein urine level < 10g/day she developed hypoalbuminemia (albumin levels 2.2g/dl) associated with severe leg edema, skin infection and convulsive disorder secondary to PRESS. At six months after transplant her mother requested to discontinue immunosuppressive treatment and she returned to dialysis.
Six years later she was fed up with dialysis and asked to be listed for a second transplant.
At this stage would you consider a second transplant using one of the parents who was a match donor knowing that this scenario might be associated with a high risk of recurrence?
Literary Highlights
With each newsletter, we plan to have an IPTA member highlight important recent publications in an area of general interest. Since all our members have access to our journal PEDIATRIC TRANSPLANTATION, this feature will highlight reports, from other journals, which may not be readily available to all our members. As with this inaugural edition, reports of adult data that may have relevance to our members may also be included. This newsletters' literary highlights come from Sharon Bartosh, M.D., Chief, Pediatric Nephrology, American Family Children's Hospital, University of Wisconsin.