IPTA April 2019 Newsletter

Message from Dr. Anne I. Dipchand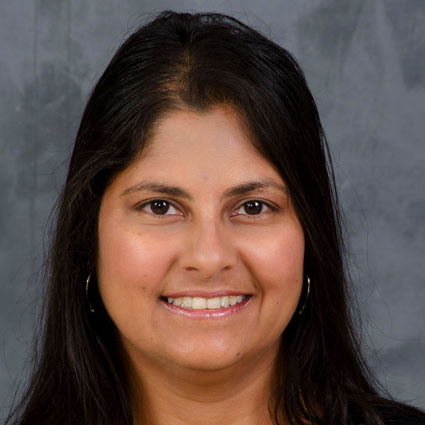 Dear Colleagues,
It is hard to believe that it has been 2 years since we all saw each other at IPTA 2017 in Barcelona! It has been a very productive two years for IPTA. The last two years saw significant change to the organization starting with a move to a new management company under the umbrella of TTS while maintaining our status as an independent association. This has been an excellent move for IPTA, has strengthened us financially, and opened the door for many more collaborations with TTS and other professional transplant organizations. Our Journal saw a transition to new editors, Burkhard Tonshoff and Sharon Bartosh, who have been busy implementing new initiatives to enhance Pediatric Transplantation.
Our committees have been very active in the last 2 years. The IPTA ID CARE Committee has continued to be very prolific, hosting a live vaccine consensus meeting, updating the pediatric CMV guidelines, co-hosting an EBV/PTLD symposium, amongst other clinical academic pursuits which will guide our practices for the foreseeable future. The IPTA Allied Health Committee has contributed significantly to programming for IPTA 2019 including a full day pre-symposium in addition to surveying Allied Health colleagues widely in order to determine how best to provide for this important part of IPTA membership. The IPTA Education Committee has continued providing educational programming to multiple meetings including the successful IPTA Regional Meeting in Costa Rica, developing a new Foundations in Transplantation pre-symposium for IPTA 2019, and contributing literature reviews to the newly established IPTA Quarterly Newsletter. The brand new IPTA Ethics Committee has established Ethics Cases which have been circulated in the newsletter in addition to carrying out an Ethics Survey – the results of which will be shared at IPTA 2019. The IPTA Outreach program has been completely revamped and received multiple applications for consideration. The IPTA Membership Committee reassessed and recommended a reduction in dues which took effect in 2018 in addition to establishing a Question Bank and undertaking other membership initiatives. The IPTA Nominations Committee facilitated the biggest election with the most number of candidates in IPTA history – the results of which will be announced at this meeting. The IPTA Awards Committee reviewed multiple award nominations for this year and these too will be presented during the Congress.
It has also been 2 years since I had the honour of starting my term as the president of the IPTA. The IPTA Council has worked hard on behalf of the association and are now embarking on a strategic planning process to establish the direction for IPTA for 2020-2023… stay tuned for more information.
I can truly say that it has been a pleasure and a privilege to serve this amazing organization. I remain awed by the commitment of IPTA members to children around the world in need of and following organ transplantation, and to each other as colleagues and friends.
I look forward to continuing to advocate for the children and IPTA as an organization and to continuing to grow together to achieve our common goals.
Sincerely,
Anne I. Dipchand
IPTA President
Pediatric Transplantation – Best of 2018

With each newsletter, we plan to have an IPTA member highlight important recent publications in an area of general interest. Since all our members have access to our journal PEDIATRIC TRANSPLANTATION, this feature will highlight reports, from other journals, which may not be readily available to all our members. As with this inaugural edition, reports of adult data that may have relevance to our members may also be included. This newsletters' literary highlights come from Sharon Bartosh, M.D., Chief, Pediatric Nephrology, American Family Children's Hospital, University of Wisconsin.
Wiley

PDF

A systematic review of immunosuppressant adherence interventions in transplant recipients: Decoding the streetlight effect (DL 581) IMMUN
Wiley

PDF

A randomized clinical trial of age and genotype-guided tacrolimus dosing after pediatric solid organ transplantation (DL 469) IMMUNO
Wiley

PDF

Anellovirus loads are associated with outcomes in pediatric lung transplantation (DL 321) ID/LUNG
Wiley

PDF

A prospective, randomized, controlled trial of eculizumab to prevent ischemia-reperfusion injury in pediatric kidney transplantation (DL 298) KIDNEY
Wiley

PDF

Psychosocial predictors of medication non-adherence in pediatric solid organ transplantation: A systematic review (DL 275) QOL/PSYCHOSOCIAL
Wiley

PDF

Cytotoxic T cell lymphocyte therapy for PTLD after solid organ transplantation in children (DL 270) IMMUNO
Wiley

PDF

Epidemiology and outcome of chronic high EBV viral load carriage in pediatric kidney transplant recipients (DL 252) ID/KIDNEY
Wiley

PDF

Vaccines in pediatric transplant recipients; Past, present and future (DL 241) ID
Wiley

PDF

Pediatrics and donor-derived disease in pediatric transplant recipients: The US OPTN experience (DL 217) ID
Wiley

PDF

Impact of flow PRA on outcome in pediatric heart recipients in modern era: An analysis of the Pediatric Heart Transplant Study data (DL 189) HEART
Wiley

PDF

Transient elastography for non-invasive evaluation of post-transplant liver graft fibrosis in children (DL 176) LIVER
Wiley

PDF

Quantiferon-CMV assay: A potentially useful tool in the evaluation of CMV-specific CD8 T cell reconstitution in pediatric hematopoietic stem cell transplantation (DL 75) ID/STEM CELL
National Pediatric Transplant Week – April 22-26, 2019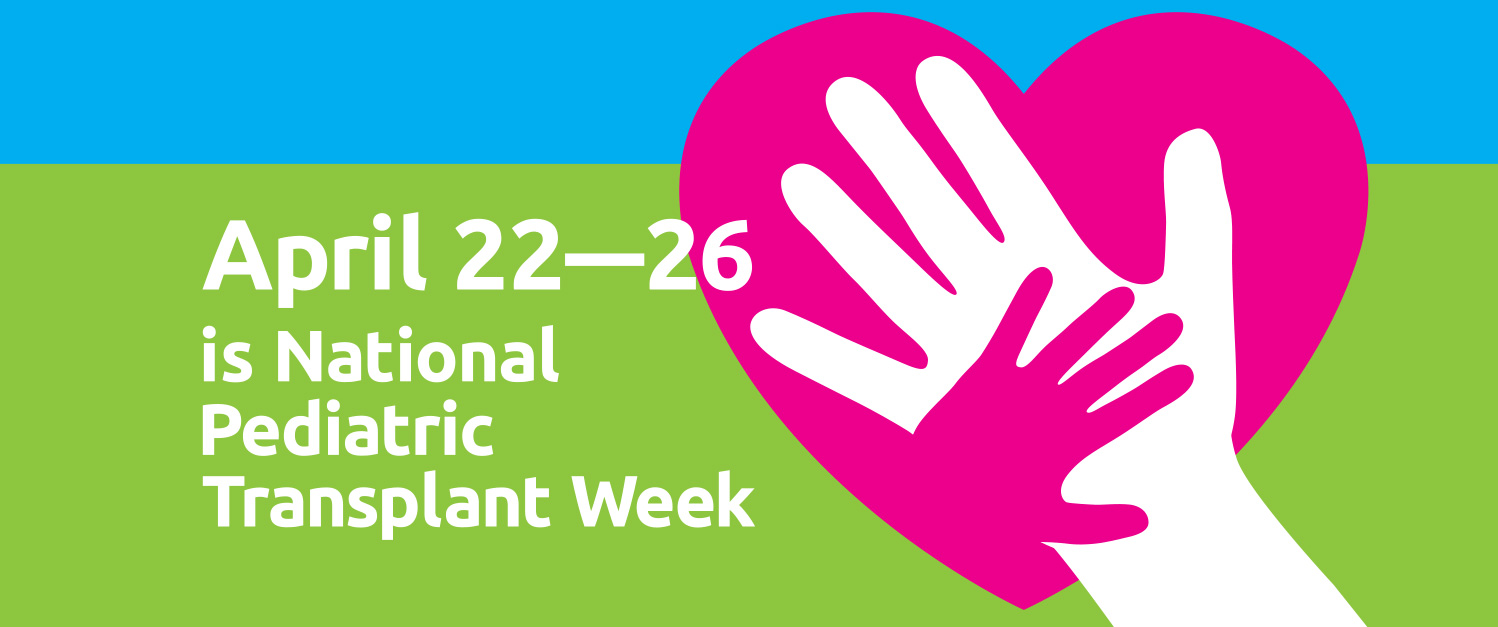 At this moment, nearly 2,000 children under the age of 18 are on the national transplant waiting list in the United States alone.
April is National Donate Life Month, where local, regional and national activities celebrate transplantation. People everywhere are encouraged to register as potential donors, and we celebrate those who have saved lives through the amazing gift of organ donation. National Pediatric Transplant Week is celebrated during the last full week of April, with a focus on children. During this week, we honor and remember pediatric organ donors and their families, share stories of success through hard work and innovation in the transplant community, and celebrate recipient patients and families. The overall goal is increasing awareness of pediatric transplantation, and ultimately ending the long waiting list for pediatric patients for transplants.
Please go to https://www.donatelife.net/pediatric-transplant-week for more details on how you and your institution can observe Pediatric Heart Transplant Week. Sample flyers are available for posting at your institution, as well as up to date public waiting list statistics and FAQs (Frequently Asked Questions). The website also offers simple graphics such as the one below that can be posted to your personal or institutional Facebook, LinkedIn, Twitter, or Instagram accounts. Help in your community by increasing pediatric transplant awareness! #KidsTransplantWeek
Newsletter Announcements – Open to the Membership

Would you like to include an event announcement in the newsletter? Some potential examples of this may include:
Event/meeting announcements
Job opportunities/postings
Requests for colleagues to join multi-center research collaborations
If you have any of these that you wish to include in the newsletter, please email to This email address is being protected from spambots. You need JavaScript enabled to view it. . Please note that in any announcement about events or job opportunities, no follow-up will be provided by IPTA – as such, full contact information for all of these events/opportunities should be included in the announcement. Please try to keep these relevant to the field of pediatric transplantation and pediatric organ failure.