Membership Committee Update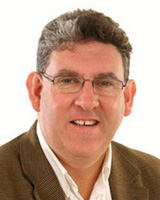 Stephen Alexander, Membership Committee Chair
The Membership Committee has been active in working to recruit new members to the Association. In particular, to take advantage of the Barcelona meeting to broaden the membership in Europe and Asia. Steps have been taken to clarify the membership form and improve the capacity to pay for membership on-line.
The benefits of membership regarding the journal and awards and meetings has given us increased opportunities for recruitment.
We are hoping in the next six months leading up to the Barcelona meeting to address initiatives to increase the membership of junior trainees, researchers and young faculty and broaden membership amongst allied health and nursing.
We are happy to receive any ideas for the Membership Committee and any interested members who would like to join the Committee.