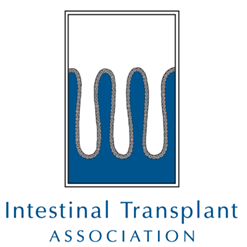 active planning
vibrant and cutting edge - membership projects and the 2015 and 2017 Symposiums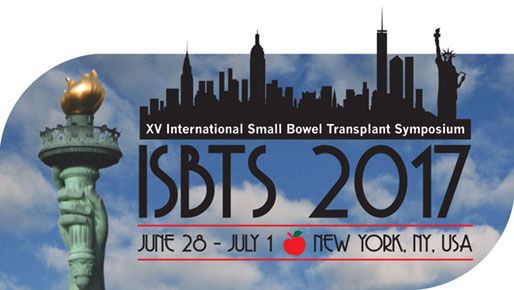 The Intestinal Transplant Association and the local organizing committee under the leadership of Dr. Gabriel Gondolesi have been actively planning its biennial scientific meeting and the 14th International Small Bowel Transplant Symposium was held in Buenos Aires, Argentina from June 10-13, 2015. And, while the name focuses on transplantation, the meeting went well beyond this field, emphasizing intestinal failure, TPN management, intestinal rehabilitation and transplantation. The meeting was preceded by the ever-popular pre-symposium held on June 10, 2015 followed by the three-day scientific symposium. Organized by global leaders in the field in conjunction with Argentinean experts, the Symposium met its promise to be as vibrant and cutting edge as the host city itself.
There were more than 300 pre-registrants with 249 abstracts submitted. Highlights included:
Debates on controversial topics within the fields of intestinal failure, rehabilitation, and transplantation
Living Legend Awards presented to Thomas Starzl, Stanley Dudrick, and Massayuki Okumura
Workshops addressing many of the clinical and pathological issues facing the field
Breakfast with the Experts to discuss a variety of clinical topics.
A session dedicated to discuss the need for and stimulate the development of multicenter studies
Multiple plenary and parallel sessions highlighting the best science in the fields
The results of the 2015 Intestinal Transplant Registry
A superb gala dinner showcasing the classical Tango of Buenos Aires
In addition to the Symposium, ITA has been working on other projects to benefit its membership. These include member surveys and membership drives, multicenter scientific studies, and the association's first newsletters.
The leadership has also been working on a new home for the Intestinal Transplant Registry. More news on this should be forthcoming in the coming weeks.
Elections for new Councilors and Officers have taken place with the results to be announced in Buenos Aires and in the next issue of the Tribune.
Lastly, New York City has been selected as the host city for the 15th ISBTS which is scheduled for 2017. More information can be obtained on the ITA website.