Tribune Pulse - March 8, 2019 - Volume III - Issue 10
Subscribe to Tribune PulseView PAST ISSUES

TODAY IS INTERNATIONAL WOMEN'S DAY!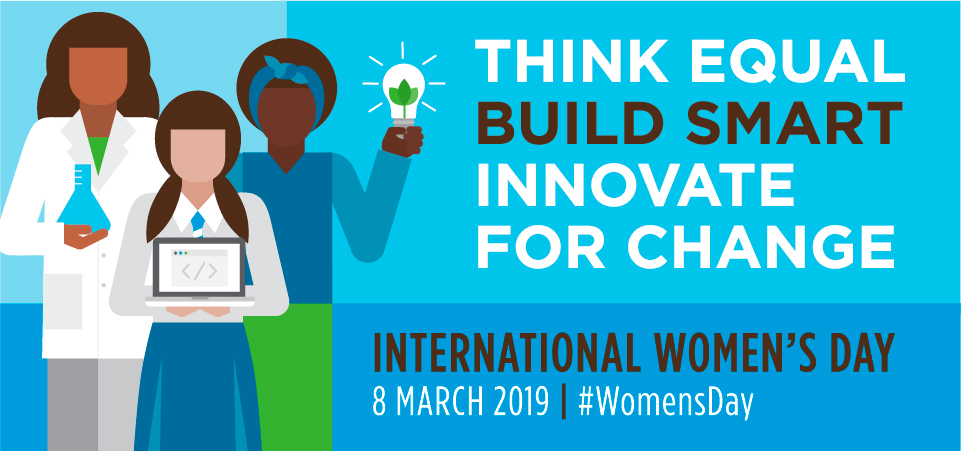 Just Released - Transplantation DIRECT - March Issue
This issue of Transplantation Direct contains reports on different aspects of transplantation medicine, including coverage of Treg immune monitoring in kidney transplantation and of several adult and pediatric liver transplantation issues. A very important article in the current issue deals with the 2018 Edition of the Declaration of Istanbul on Organ Trafficking and Transplant Tourism. More specifically, a detailed explanatory discussion paper is provided that clarifies the principles and practical implications in the declaration. This clarification article will make clear the intentions of the declaration and will discuss how the document will affect your implementation strategy in different scenarios. We hope that you find this issue of Transplantation Direct helpful in your daily practice or experimental work.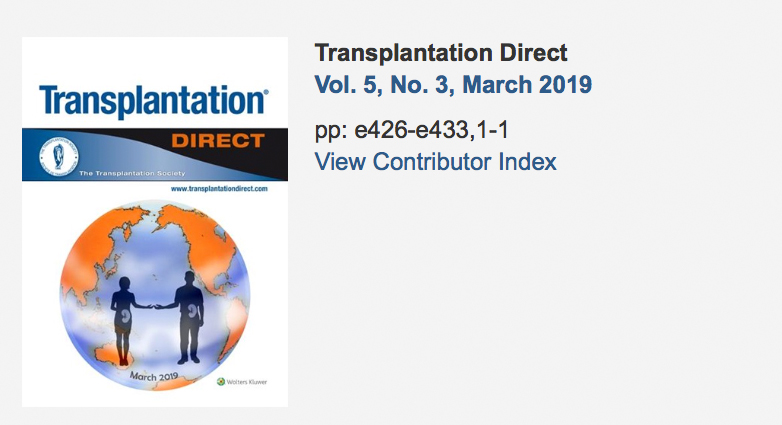 TTS @ 37th Congress of the Egyptian Society of Nephrology and Transplantation

March 5 - The ESNT 37th Congress was held 26 February - 1 March and focused on "Updates in Nephrology Care." The congress covered various fields in nephrology, from prevention to different management modalities of in the rapidly advancing nephrology field. The congress hosted approximately 40 foreign faculty, not only from Europe and the United States, but also from the Arab World. The plenary sessions, symposia, free communications and workshops were attended by more than 800 participants, including many TTS members and councilors. From the council, TTS was represented by our President (Mehmet Haberal), President-Elect (Marcelo Cantarovich), Treasurers (Stefan Tullius and Minnie Sarwal), and councilor (Medhat Askar). 

>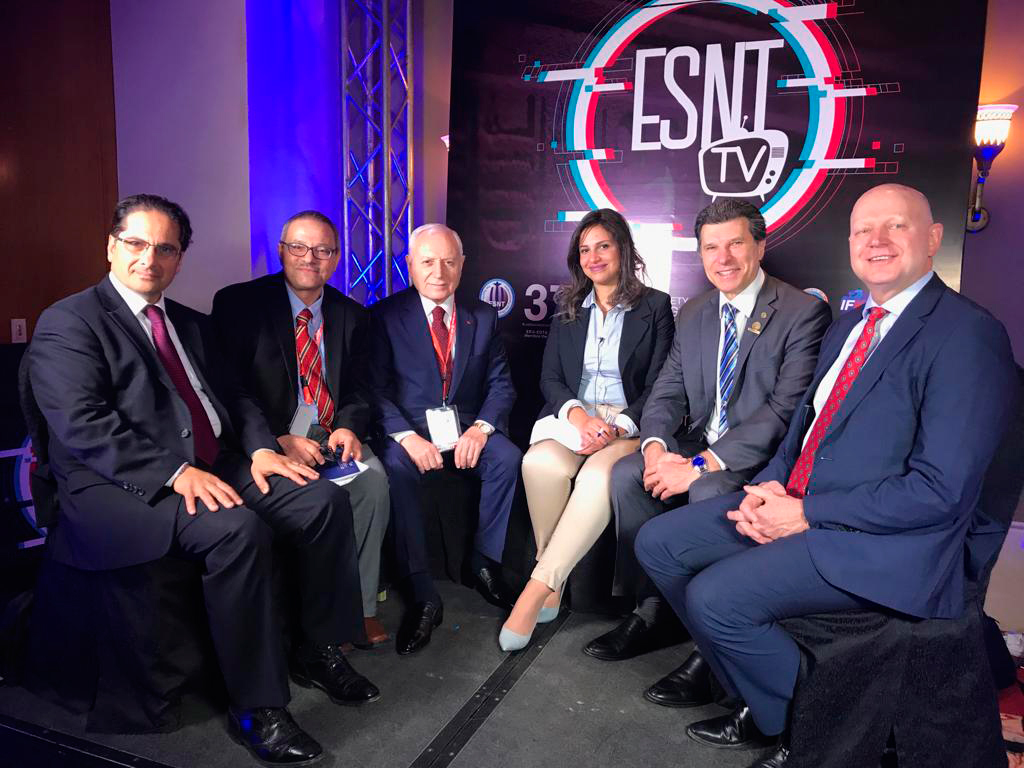 CTRMS 2019 – Abstract Submission AND AWARDS Deadline is EXTENDED - 
MARCH 25, 2019
 The CTRMS-TTS Congress Scientific Awards are designed to help offset expenses incurred to attend the CTRMS 2019 Congress and awarded based on the scientific merit of applicants.
IPITA 2019 LYON - ABSTRACT SUBMISSION AND AWARDS

Deadline for submission of abstracts and AWARD APPLICATIONS has been extended to March 15, 2019
 As part of the TTS and IPITA commitment to advancing education and research in Transplantation, the following Awards will be given to abstract presenters in recognition of their contribution. TTS & IPITA Young Investigator Award
Awards will be assigned to 10 young clinicians or scientists (under 35 years of age), who have submitted the ten best abstracts to the IPITA2019 Lyon Congress.
The Award will be given to the first author/presenter on the basis of the quality of the contribution to donation or transplantation and the best abstract score.
Awards amount to US$ 1.000 each.
TRANSPLANTATION - HIGHLIGHTED ARTICLE

Dr. Andrea Schlegel, Editorial Fellow, Transplantation
Association between duration of delayed graft function, acute rejection and allograft outcome after deceased donor kidney transplantation.
Wai H Lim, PhD, David W Johnson, PhD, Armando Teixeira-Pinto, PhD, Germaine Wong, PhD.
Transplantation. 2019 2019 Feb;103(2):412-419. doi: 10.1097/TP.0000000000002275.
The authors performed a retrospective analysis of outcomes after deceased kidney transplantations in Australia and New Zealand between 1997-2007. Cox proportional modelling was used to explore the association between DGF duration, acute rejection at 6 months and death-censored graft loss.
Overall, 20% of all deceased donor kidney transplants (n=1,497 of total 7,668) developed DGF. The occurrence of DGF was clearly linked to donor and recipient risk factors; younger donors and recipients and DBD grafts were more likely to have an immediate kidney function; baseline immunosuppression appeared similar in both groups with and without DGF. Recipients with DGF were more likely to develop graft loss and authors found a linear relationship to the length of DGF. Acute rejection rates increased accordingly and independently of HLA mismatches, %PRA, ethnicity, donor and recipient age. Importantly, DGF beyond 7 days posttransplant was associated with a more than 40% greater risk for graft loss.
Overall, this is an interesting paper in which authors confirm the link between duration of DGF and allograft loss.
TRANSPLANTATION - WEEK'S MOST DOWNLOADED PAPER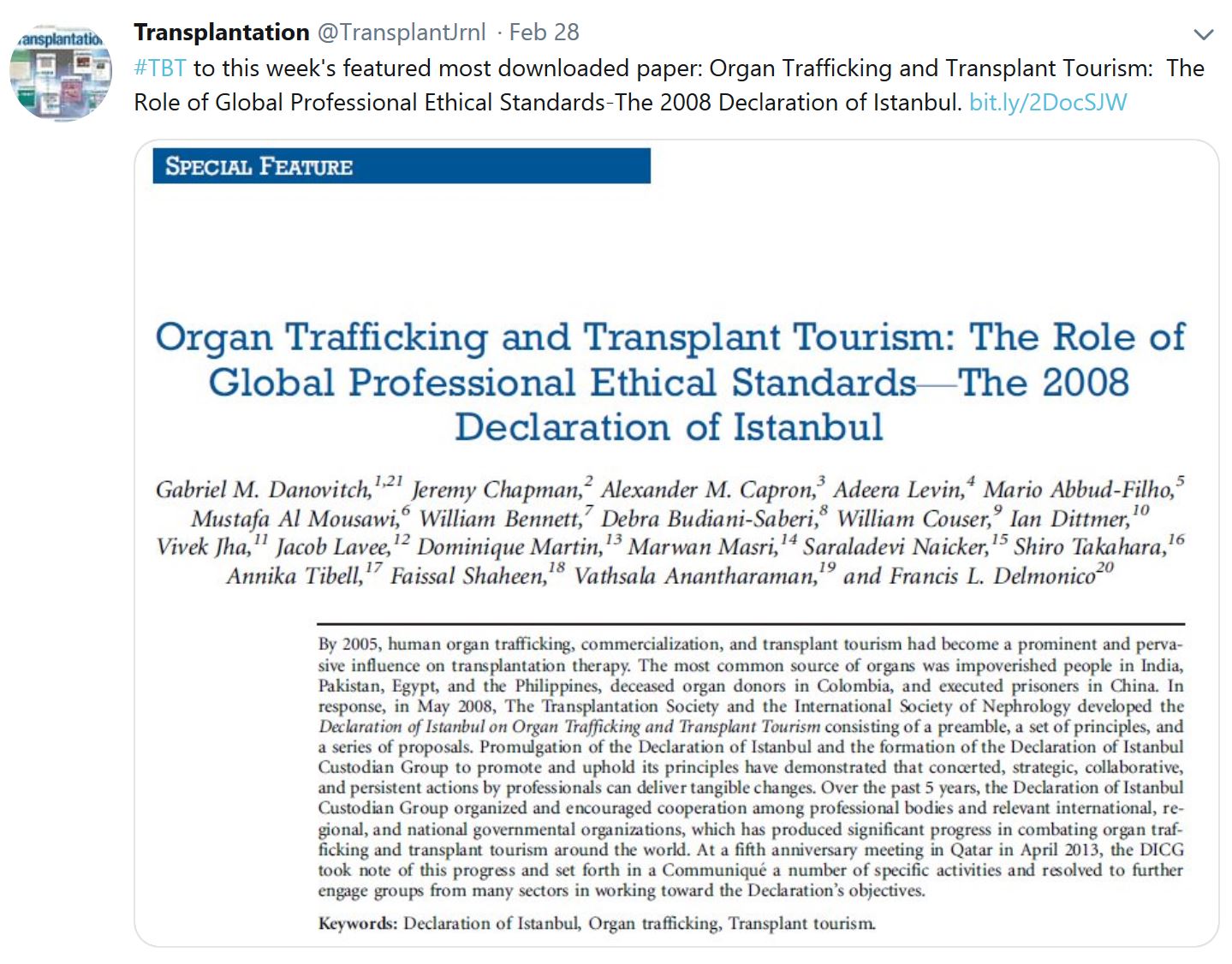 TTS 2019 Regional Meeting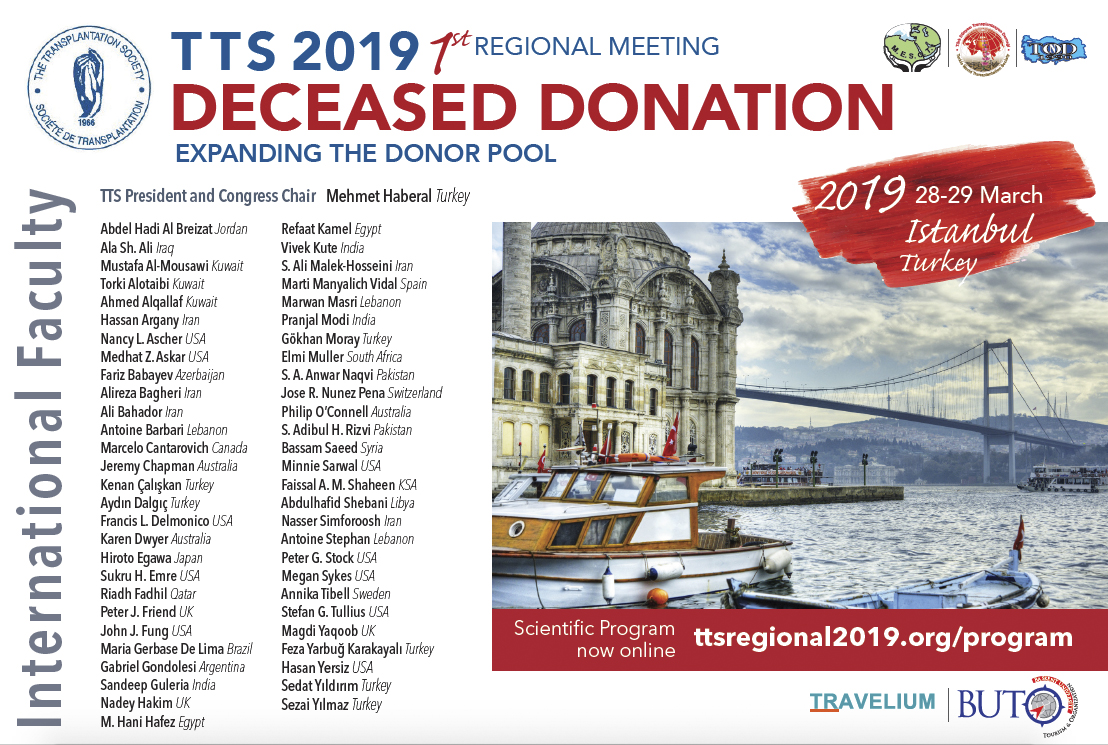 The TTS 2019 Regional Meeting will feature a distinguished international faculty to discuss the critical issues in expanding the donor pool for deceased organ donation.
We are offering low registration fees, which are further reduced for TTS, MESOT, TDTD or TOND Members, nurses and non physicians. Students may attend the meeting for free.
In the News
A decade after the first person was cured of HIV, a second patient is in long-term remission
The anonymous case, referred to as the "London patient" by researchers, was cautiously reported in the journal Nature as still too "premature" to be declared a cure, but is a long-awaited advance. It was scheduled to be announced Tuesday at an HIV conference in Seattle, 12 years after Timothy Ray Brown, known in medical circles as the "Berlin patient" was cured by a similar stem cell transplant, galvanizing the field of HIV research and sparking the search for a cure.
---
Are Stem Cell Transplants A Cure For HIV? Not So Fast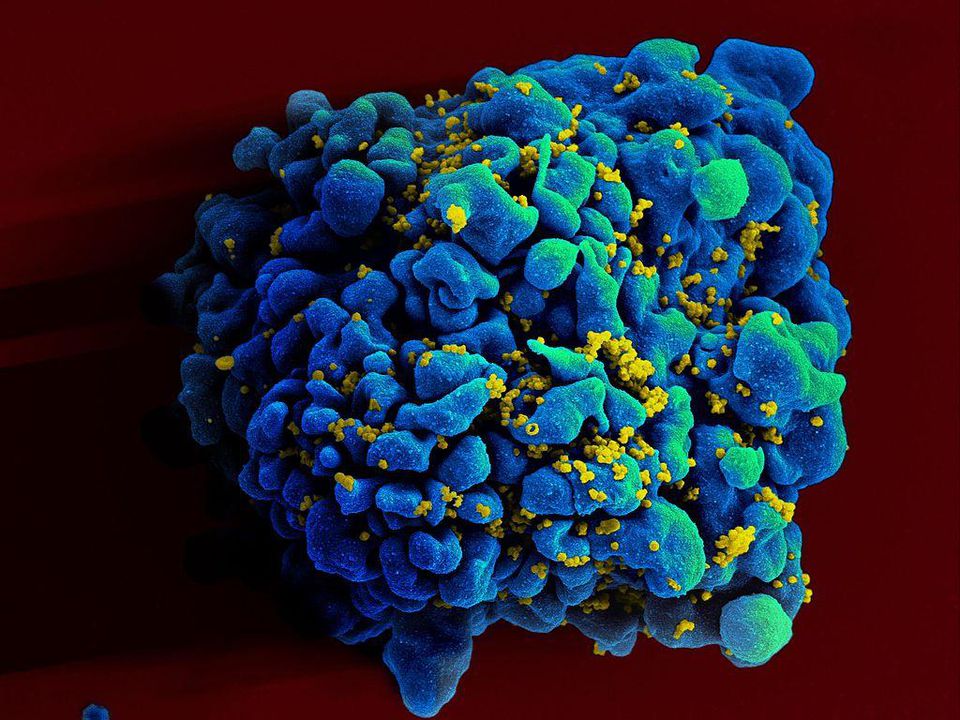 HIV infected T-cellNIAID
The current unidentified patient has been free of HIV for eighteen months now, a remarkable achievement, though too early to really claim as a cure.
---
High cure rates follow HCV positive-to-negative heart transplants
March 1 - Hepatitis C virus-negative candidates who receive transplants with HCV-infected hearts experience acceptable outcomes and high cure rates, according to recently published study findings.
---
Expanded single cord blood unit decreases hematopoietic recovery time after transplantation
March 1 - An ex vivo-expanded umbilical cord blood unit appeared safe and effective as a standalone hematopoietic stem cell graft, shortening time to neutrophil and platelet recovery, according to results of a phase 2 study published in Journal of Clinical Oncology
---
Blood test could give two month warning of kidney transplant rejection
February 28 - New research has found a way to predict rejection of a kidney transplant before it happens, by monitoring the immune system of transplant patients. The research has found that a signature combination of seven immune genes in blood samples can predict rejection earlier than current techniques. Monitoring these markers in transplant patients with regular blood tests could help doctors intervene before any damage to the organ occurs, and improve outcomes for patients.
---
Research suggests that medications for kidney transplants increase risk of skin cancer
February 27 - A study led by researchers at RCSI (Royal College of Surgeons in Ireland) has analysed the pattern of skin cancer rates in kidney transplant patients, which suggests the increased risk is related to the anti-rejection medications.
---
DAA therapy after HCV-positive heart transplant results in 100% SVR
February 27 - Patients who completed direct-acting antiviral therapy after orthotopic heart transplantation with hepatitis C-positive donor hearts achieved sustained virologic, according to results from a recent study.
---
---
Upcoming Meetings and ANNOUNCEMENTS
IPTA 2019 - May 4-7, 2019 - Vancouver, Canada
Terasaki Symposium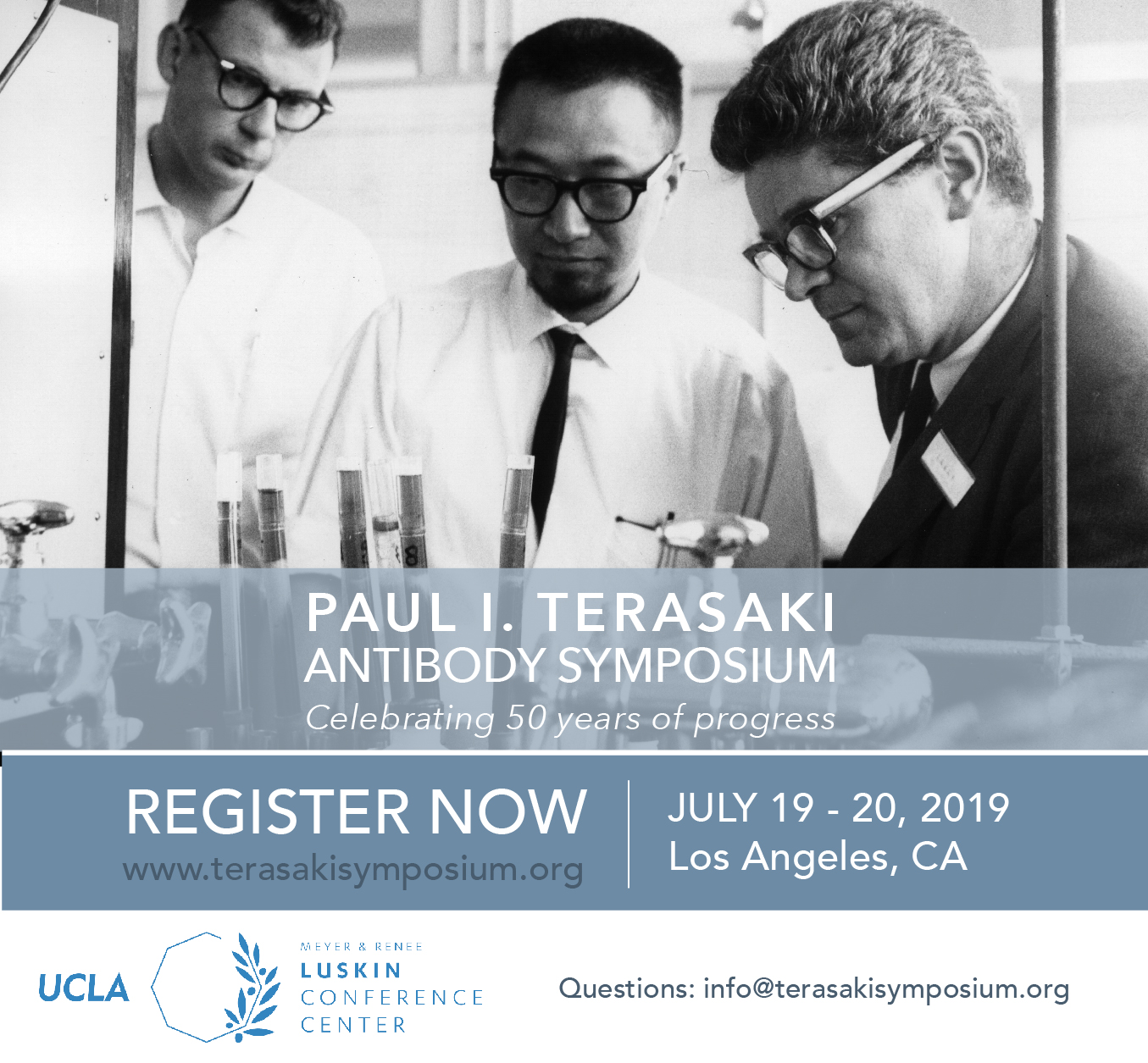 IXA 2019 - Abstract Submission Now Open!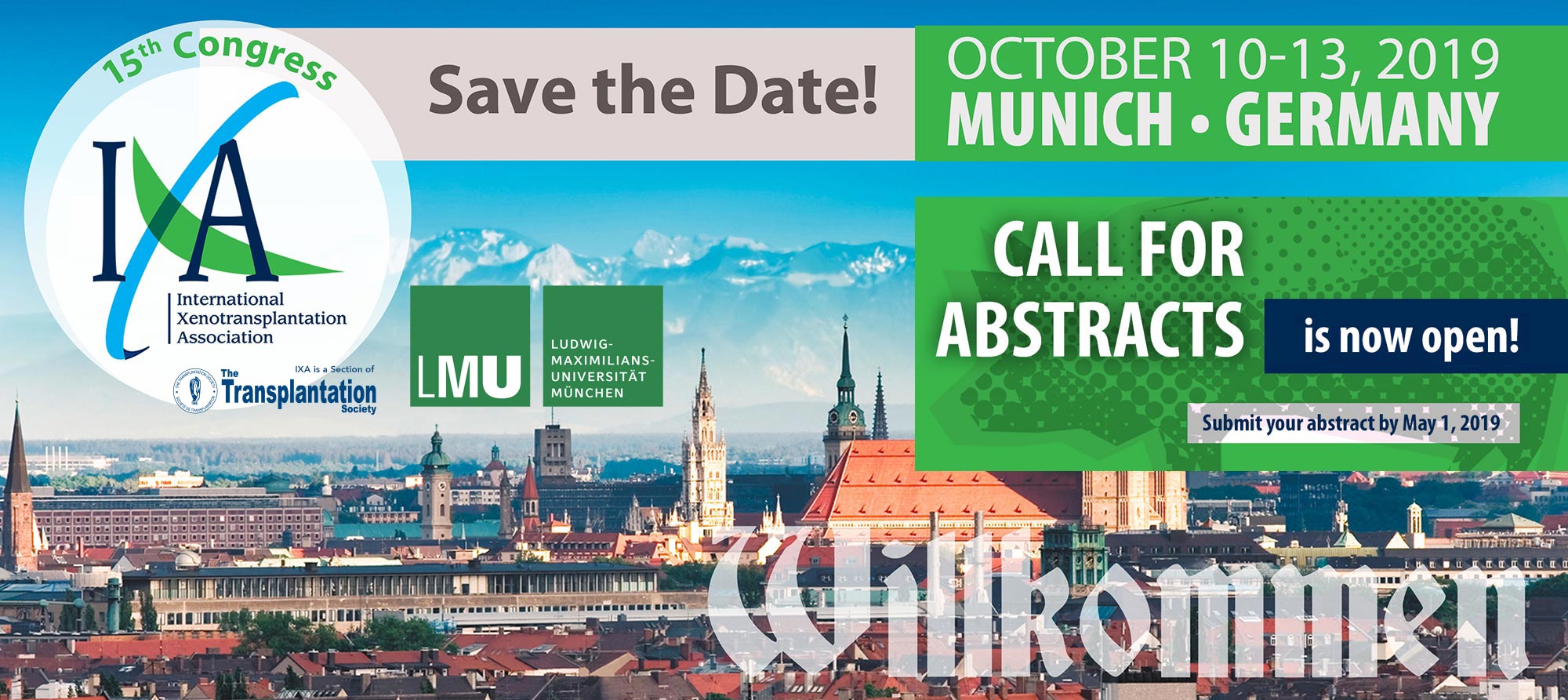 ISODP 2019 - Dubai, UAE - Program Update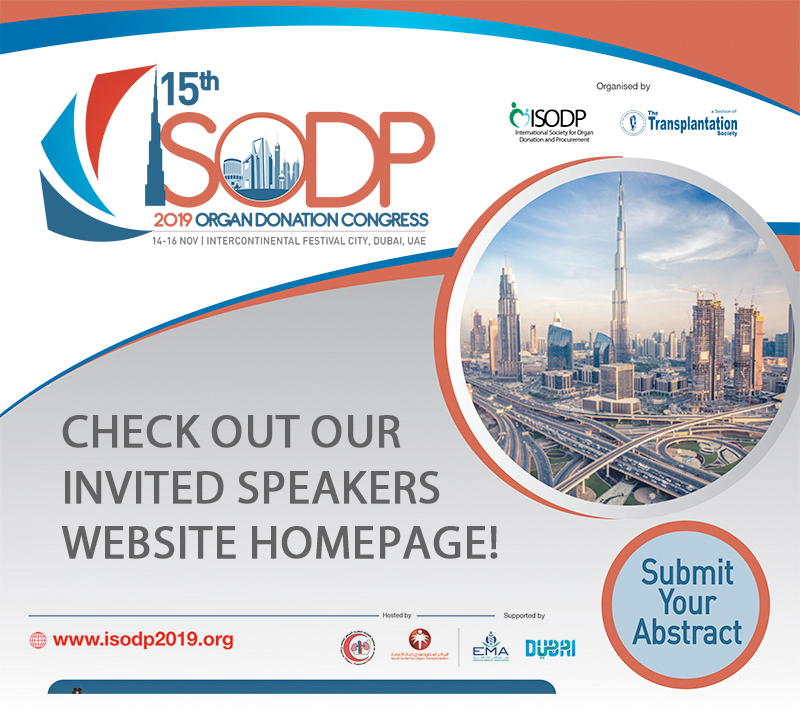 TID2019 - SAVE THE DATES!
PrE-MEETING TO ISODP 2019 - SAME VENUE ...one day prior!
2019 TTS TRansplantation Science COmmittee NEWS 
Hold the Date - November 10-13, 2019
The TTS Transplantation Science Committee is pleased to announce the 2019 International Transplantation Science Meeting which will be held from November 10-13, 2019 in Clearwater Beach, Florida, USA. This is a joint meeting between TTS, AST and ESOT. More information will soon follow.