Fifth International Transplant Conference, at University of Warwick, Coventry, U.K on 9th, 10th May 2019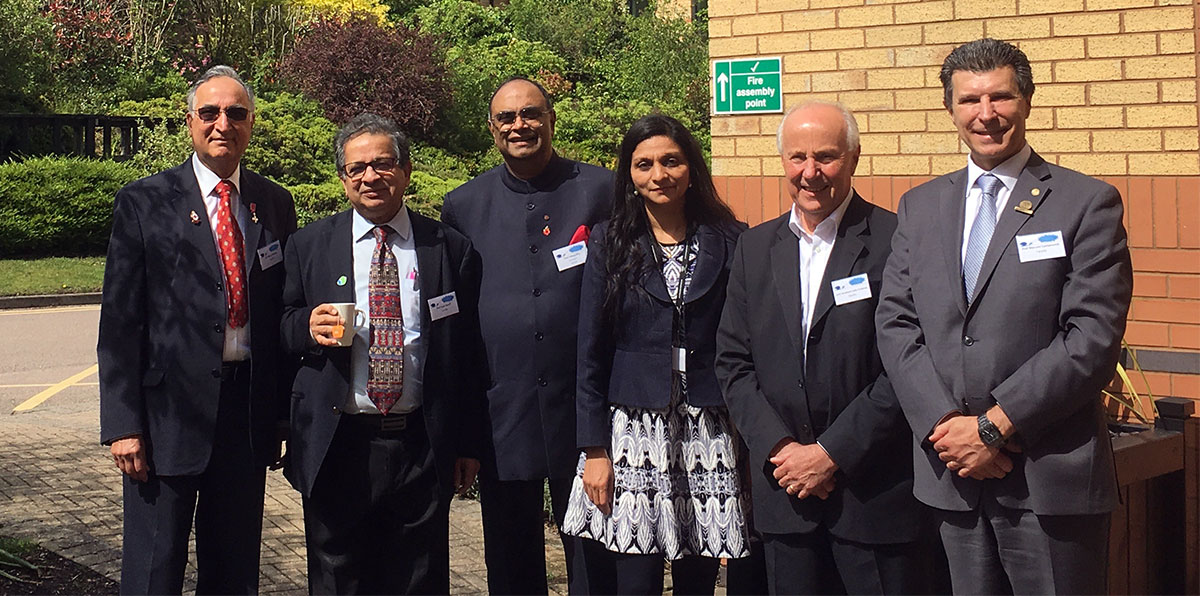 From left to right: Satya Sharma, MBE, DL, Ambassador NHSBT, U.K; Sunil Shroff, MOHAN Foundation, India; Paul Sabapathy Former Lord Lieutenant OBE, CVO, U.K; Nithya Krishnan, UHCW, U.K; Lord Lieutenant John Crabtree OBE, Chairman of Commonwealth Games 2022, U.K; Marcelo Cantarovich, President Elect, TTS.
University Hospitals Coventry & Warwickshire NHS Trust (UHCW), U.K in collaboration with National Health Service Blood and Transplant (NHSBT), Birmingham and University of Warwick, U.K organised the Fifth International Transplant Conference, at Scarman House, University of Warwick on 9th Thursday and 10th Friday, May 2019 with great success, with over 80 people attending the conference. The invited speakers for this meeting were internationally renowned contributors from U.K, France, India, U.S.A and Canada. The meeting was endorsed by the TTS, British Transplantation Society, MOHAN Foundation, Chennai, India  and NHSBT, U.K
The main aim was to bring people together who share a desire to understand and overcome the clinical, scientific and social barriers surrounding kidney transplantation in order to do more and better transplants.
The first day was on potential role of antibodies against other antigen systems, many of which are unknown; recurrent diseases; big data sets, complex analysis and data modelling. Many renal transplant patients have a direct or an underlying autoimmune component to their primary kidney disease, and disease recurrence is a major cause of graft loss. In both the primary disease and posttransplant recurrence, specific autoantibodies are implicated. A complex picture of antibody-mediated rejection is therefore emerging that comprises three broad groups of donor-reactive antibodies: non-HLA allo-antibodies, autoantibodies, and HLA-specific antibodies; and the potential synergistic interaction between all three. Behavioural factors, influencing treatment adherence also play a significant part in determining outcomes. One of the barriers to productively analyse the collective outcome factors, immunological and non-immunological, is the sheer complexity of the multidimensional and often dynamic features of the information. Thankfully, these barriers can be reduced using the increasingly available machine learning and artificial intelligence tools. These tools are particularly productive when different groups cooperate and share their data, and they allow analysis of data collected for different purposes to be used to address novel questions. This facilitates both discovery and validation. This information can be processed and used to improve donor allocation. Allocating the right organ to the right recipient can both improve outcomes and increase fairness and equity of access for all patients on the waiting lists.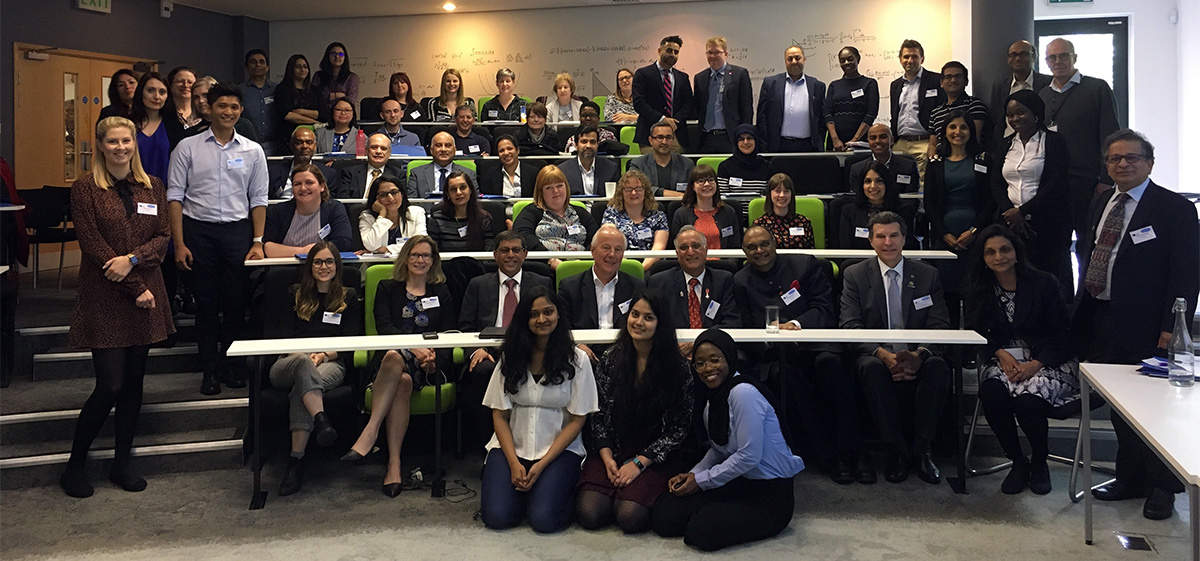 Attendees of the Fifth International Transplant Conference. The event brought more than 80 people together to discuss how to overcome the clinical, scientific and social barriers surrounding kidney transplantation.
The second day was devoted to examining cultural barriers to organ, blood & stem cell donation and how to overcome certain barriers to bring about sustainable and ethical transplantation for patients in Black Asian Minority Ethnic Communities (BAME) globally. This was a historic meeting as a proposal to form a Consortium of Commonwealth Countries in Transplantation (CCCT) with the purpose of increasing donation amongst the BAME communities was launched. The day included various speakers from a multitude of backgrounds from different countries; but all had similar messages.
 The aim of CCCT was to
Help promote transplantation and share best practices in transplantation between the countries in the consortium.
Promote ethical organ donation and transplantation in developing countries as stated by the WHO principles of organ donation.
Improve organ donation and transplantation in BAME communities in developed countries
Exploring the potential and initiating organ transplantation in countries where it does not exist
U.K. is a world leader for Commonwealth countries with well-established links to all the nations of the Commonwealth. Birmingham, U.K has been chosen as the venue for the next Commonwealth Games in 2022. The forum proposed that the development of the CCCT is completed by 2022 and that 'Organ Donation and Transplantation' be the theme for the Commonwealth Games with the motto 'Tribute to Life'.
Nithya Krishnan, MD, FRCP
Chair, 5th International Transplant Conference
University Hospitals Coventry & Warwickshire NHS Trust
Visiting Professor, CIRAL, Coventry University, U.K
TTS Education Committee
Prof. David Briggs PhD
Co-Chair, 5th International Transplant Conference
NHSBT, Birmingham, U.K