Tribune Pulse - June 7, 2017 - Volume I - Issue 15
Subscribe to Tribune PulseView PAST ISSUES
The TTS 15th Transplantation Science Symposium was a great success featuring great science and opportunities for networking. 
TTS would like to thank the following individuals for their support of the meeting:
Our Symposium Co-Chairs, Megan Levings and Lori J. West
Our Transplantation Science Committee Chairs Stefan Tullius and Shane Grey
The Scientific Program Committee: Karen Dwyer, Australia; Hiroto Egawa, Japan; Edward K. Geissler, Germany; Fadi Issa, UK; Xian C. Li, USA; Giovanna Lombardi, UK; Nancy Kwan Man, Hong Kong; Irene L. Noronha, Brazil; Qizhi Tang, USA; Ondrej Viklicky, Czech Republic
Our Abstract Reviewers
The TTS staff, Catherin Parker,  Amanda Mayer and Roman Beliaeski for their hard work onsite.
Our supports (list below)
... and most importantly the symposium partcipants.
Recordings are now available for TTS Members in our EDUCATIONAL LIBRARY and for meeting participants in the ONLINE PROGRAM (Login Required).
Congratulations to our 2017 International Transplantation Science Mentee-Mentor Award Recipients
---
The Transplantation Society (TTS), along with the collaboration of other Societies, acknowledge the contributions of basic science to the field of Transplantation.
The International Transplantation Science Mentee-Mentor awards recognize the efforts of established scientists, who have advanced our understanding of transplantation, and the mentorship of new young investigators.
The Mentee-Mentor Awards will be given on May 25th during the International Transplantation Science Mentee-Mentor Networking Event to be held at 19:30 in the Harbour Room.
TTS/ISOT Awards
---
These Awards were made possible with the contribution of the Indian Society of Organ Transplantation
118.6

Shweta Tyagi, India – Mentee / Uma Kanga, India – Mentor
Expression of sHLA-G Identifies Favorable Outcome in Renal Transplant Recipients.

212.7

Sahil Bagai, India – Mentee / Manish Rathi, India – Mentor
Correlation of Pretransplant Glucose Metabolism with the development of New Onset Diabetes After Renal Transplantation.
TTS/JST Awards
---
These Awards were made possible with the contribution of the Japan Society for Transplantation.
115.12

Nobuki Ishida, Japan – Mentee / Kohei Ishiyama, Japan – Mentor
Suppressing Liver Natural Killer Cells Activation by Cotransplantation of Preactivated Mesenchymal Stem Cells Contributes to Improvement of Islet Graft Survival.

210.10

Masakatsu Kaneshiro, Japan – Mentee / Atsushi Yoshizawa, Japan – Mentor
Analysis of human leucocyte antigen class II expression in graft liver tissue; Donor specific antibodies and graft liver fibrosis.
TTS/NTV Awards
---
These Awards were made possible with the contribution of the Nederlandse Transplantatie Vereniging.
210.11

Fleur Peters, The Netherlands – Mentee / Karin Boer, The Netherlands – Mentor
Identification of Kidney Transplant Patients at Risk for Skin Cancer by Differentially Methylated Regions in T Cells
TTS/SET Awards
---
These Awards were made possible with the contribution of the Sociedad Espanola de Transplante
205.1

Rebeca Arroyo-Hornero, UK – Mentee / Fadi Issa, UK – Mentor
Modulation of CD27/CD70 Co-Stimulatory Pathway may Allow for the Generation of a More Potent Human Regulatory T Cell Product for Cell Therapy
TTS/TSANZ Awards
---
These Awards were made possible with the contribution of The Transplantation Society of Australia and New Zealand.
125.2

Moumita Paul-Heng, Australia – Mentee / Alexandra Sharland, Australia – Mentor
Recognition of Intact Donor Class I by Recipient CD8+ T Cells is Required for Tolerance Induction Following Liver-Directed Transgene Expression.

205.4

Paul Wilcox, Australia – Mentee / Bruce Hall, Australia – Mentor
CD8 Expression Increases Suppressive Ability of CD4+CD25+Treg and is a Marker of Antigen-Specificity.
TTS Awards
---
This Award was made possible with the contribution of The Transplantation Society.
105.6

Xiaomeng Hu, USA – Mentee / Sonja Schrepfer, USA - Mentor
Generation of hypoimmunogenic induced pluripotent stem cells for allogeneic cell and tissue transplantation.

120.2

Timm Heinbokel, USA – Mentee / Stefan G. Tullius, USA – Mentor
A Shifting Balance: innate immunity impacts characteristics and specificity of alloimmune responses in aging.

125.1

Yoshihiro Ono, USA – Mentee / Angus Thomson, USA – Mentor
Graft-Infiltrating PD-L1hi Cross-Dressed Dendritic Cells Subvert Donor-Reactive T Cell Responses in Mouse Liver Transplant Tolerance.

220.5

Gaelen Dwyer, USA – Mentee / Heth Turnquist, USA – Mentor
The "Type 2" Cytokine, Interlukin-33, Generates Potent CD4+ST2+Tbet+ Th1 Responses Independently of IL-12 under Lymphopenic Conditions.

305.4

Jianing Fu, USA – Mentee / Megan Sykes, USA – Mentor
Differing Mechanisms for Early Versus Persistent Donor T cell Chimerism in Peripheral Blood of Human Intestinal Transplant Recipients.
---
Symposium Supporters
June 8 - Infectious Disease Webinar

Infection COntrol
THURSDAY, JUNE 8 - 11AM EDT (MONTREAL TIME)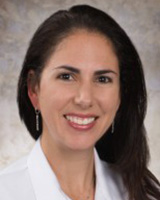 Dr. Lilian Abbo, M.D. FIDSA
Chief JHS Infection Control and
Antimicrobial Stewardship
Associate Professor of Clinical Medicine
Division of Infectious Diseases
University of Miami Miller School of Medicine
Miami, FL USA
---
Transplantation Science Committee - BEST PAPER in TRANSPLANTATION AWARDS 
DEADLINE JUNE 30
The Transplantation Science Committee (TSC) of The Transplantation Society (TTS) announces 2 new prestigious prizes to be awarded annually to the best basic science and translational science published in Transplantation. Click here​ or download the application form.
Click here​ or download the application form
---
UPCOMING DEADLINES
Last Chance to Register!
IPITA 2017
16th International Congress of the International Pancreas and Islet Transplantation Association
June 20-23, 2017
Oxford, UK
---
JUNE 16: ISODP 2017
Early Bird Registration Deadline
2017 Organ Donation Congress
14th Congress of the International Society for Organ Donation and Procurement
September 6-9, 2017 Geneva, Switzerland
---
JUNE 20: CIRTA 2017
Online Registration Deadline
XV International Congress of the Intestinal Rehabilitation and Transplant Association
June 28- July 1, 2017
New York, NY, USA
---
Featured article in Transplantation
Submitted by Dr Karen Keung, Editorial Fellow, Transplantation.
Inflammation in Early Kidney Allograft Surveillance Biopsies With and Without Associated Tubulointerstitial Chronic Damage as a Predictor of Fibrosis Progression and Development of De Novo Donor Specific Antibodies. [published online May 10, 2017].
García-Carro C, Dörje C, Åsberg A, etal.
Transplantation. doi: 10.1097/TP.0000000000001216
This study evaluated whether histological categories (normal, inflammation, IFTA, or IFTA+i) on surveillance biopsies performed 6 weeks post renal transplant could predict the development of fibrosis and de novo donor specific anti-HLA antibodies (dnDSA) at 1 year. In a cohort of 598 transplant recipients, HLA-DR mismatch, the presence of inflammation or IFTA+i were identified as independent predictors of the latter. The authors concluded that early subclinical inflammation, with or without tubulointerstitial chronic lesions is associated with an increased risk of dnDSA development.
---
WIT Initiative on Sex and Gender Issues in Transplantation
Did you know that both donor and recipient sex may have important independent impacts on graft outcomes? Did you know that gender may influence access to transplant, and may have important effects on the way potential donors are solicited? Enhanced understanding of these issues will improve access to transplantation as well as graft outcomes. A new TTS initiative aims to promote research and advocacy in this area, with the broad goal of improving transplant outcomes for all. Activities of the working group will include directing scoping reviews to catalogue existing research in this area, organizing symposia focusing on sex and gender issues in transplantation at conferences, and eventually organizing a consensus conference.
If you are interested in joining the working group, please contact This email address is being protected from spambots. You need JavaScript enabled to view it. . Membership is open to both sexes and all genders.
---
IN THE NEWS
Understanding proteins and their impact on immune system
May 30 - Researchers have made a breakthrough in the understanding of how our genetic make-up can impact on the activity of the immune system and our ability to fight cancer.
---
Kidney transplantation: New strategies for longer organ preservation
May 29 - New treatment strategies over the last few decades have meant that nowadays 95% of transplanted kidneys function well for at least one year and that the average lifespan of a transplanted organ is between 10 and 15 years. In 1989, one in five kidneys was no longer functional after one year.
---
UAE kidney transplant breaks ground
May 29 - Cleveland Clinic Abu Dhabi has performed its first kidney transplant from a live donor.
---
CRISPR gene editing can cause hundreds of unintended mutations
May 29 - As CRISPR-Cas9 starts to move into clinical trials, a new study published in Nature Methods has found that the gene-editing technology can introduce hundreds of unintended mutations into the genome.