Cell Transplant Society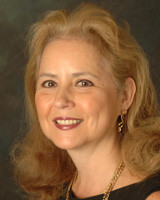 Dear Colleagues,
I hope everyone in the northern hemisphere is enjoying the summer with family and friends. At the end of the CTS meeting in Milan, I took over the Presidency of CTS from Stephen Strom and I am deeply humbled by your confidence in me. Thank you! I hope to live up to your trust and will work with energy and purpose with our talented, experienced and diverse Council to serve to improve even further on the quality and impact of our Society. Together we will work hard to maintain the traction built under Stephen's leadership and identify then implement new goals for our society. We have already identified that we need to place a greater emphasis on our young members, as they are the future of CTS. In setting out to achieve our goals for the next two years, we are fortunate that Steve will remain active on the Council not only as a Past-President, but also as our new secretary.
If you have any ideas about what the Society should be doing (or not doing), please share your thoughts with me at This email address is being protected from spambots. You need JavaScript enabled to view it. . I would be grateful to hear from you how to improve the Cell Transplant Society going forward.
---
Sincerely,

Maria Koulmanda
CTS President
About CTS:
The Cell Transplant Society shall be an international, non-profit, incorporated, collegial association of scientists with background and/or interest in the field of cellular transplantation.
The Cell Transplant Society exists to promote research and collaboration in cellular transplantation. The research interests of members include pancreatic islets, bone marrow, endothelial, epidermal, myoblast, neural and stem cells.
Investigators of cell and tissue transplantation share problems and research targets on topics such as separation techniques, culture methods, cryopreservation and banking, pretransplant immuno-modulation, micro-and-macroencapsulation, bioartificiality, tolerance, xenografts, quality control, implantation sites and techniques, experimental and clinical transplantation and gene therapy.