May 7-8 | Boston, MA, USA
Registration is closed.
Onsite Registration is not available.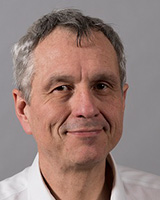 Dear IPITA members,
IPITA has had a busy calendar in the past two years, organizing a range of educational activities beyond our biennial congress and producing a number of documents that we hope will be useful for a variety of actors in the field of beta-cell replacement therapies: scientists, physicians and surgeons, but ultimately and above all for the benefit of our patients suffering from type 1 diabetes.
The year 2017 started with a well-attended and very fruitful Workshop on «Definitions of outcomes for beta-cell replacement therapies in the treatment of diabetes». The meeting was held in Igls, Austria on January 28-29, and co-organized with EPITA, the European Pancreas and Islet Transplant Association, a section of ESOT. The rationale for holding the meeting was based on the observation that pancreas and islet transplantation had developed without a clear definition of graft functional and clinical outcomes. The field clearly needs reproducible and widely applied quantitative criteria in order to assess and compare outcomes. The «Igls criteria» for graft function, and graft success or failure, were defined after in-depth expert discussions by an international panel of opinion leaders. They are detailed in a consensus report jointly published by the journals of both societies: Transplantation and Transplant International1. Check it out, as well as an editorial published on this topic in Diabetologia2.
We traveled to Oxford, UK for the 16th International Congress of IPITA, taking place from June 20-23. Congress co-chairs, Professors Paul Johnson and Peter Friend, and their team organized a truly remarkable meeting in a fantastic environment, and with the typically friendly IPITA atmosphere. A clear creative touch was given to the program, with the will of the organizing committee to explore innovative ways of communicating science in stimulating fashion. To illustrate, the opening session was held as a kind of «talk show», addressing the strengths and weaknesses, challenges and opportunities, the field of beta cell replacement therapies has to face. A «Dragon's Den» session, in which 3 scientists had to convince 4 merciless «dragons» of the superiority of their «out-of-the-box» ideas, was a great success. Young investigators, a group for whom the IPITA Council would like to dedicate much attention and effort, were offered a program tailored to their needs and by their peers of the IPITA Young Investigator Committee. To conclude on this, highlights included a «Grand Masters» sessions where the trials and experiences of two giants in the field, Sir Roy Calne and Sir Peter Morris, were conveyed to an enthralled audience and the farewell dinner held in Oxfordian splendour at the Balliol College dining hall. Multimedia recordings from the Congress are freely available to our membership on the IPITA website. We have now already started to prepare for the 17th IPITA Congress, that will take place in Lyon, France from July 2-5, 2019 and will be chaired by Professor Xavier Martin. Mark your calenders!
Finally, we are getting ready for our next event, the much awaited Key Opinion Leaders Meeting on Stem Cell Derived Beta Cells. This workshop will take place very soon, in Boston, on May 7-8, 2018 and is organized with the support and active participation of the Juvenile Diabetes Research Foundation (JDRF) and the Harvard Stem Cell Institute (HSCI). We held a first edition of this workshop in September 2016, an event that was met with a lot of enthusiasm, in particular thanks to a first-class panel of invited lecturers covering a wide range of topics relevant to the field. A report of this cutting-edge meeting will be published in Transplantation soon and you may want to check it out3. The interest generated by the first workshop made it clear that there was a need to reconvene in order to provide, possibly on a regular basis, an update in this fast-moving field. This year, the workshop is open to registered delegates and offers again world-renowned expert speakers presenting highly innovative science and state-of-the-art developments. Capacity is limited, but registration is still available. Registration and full details can be found on the IPITA website.
All these should demonstrate that IPITA has a lot of activities and educational material to offer to its membership. So, please, encourage your colleagues in the field and your trainees to join IPITA and become members, come to Boston for an exciting stem cell workshop and enjoy the starting Spring!
Thierry Berney
IPITA President
---
Rickels MR et al. Defining outcomes for beta-cell replacement therapies in the treatment of diabetes: a consensus report on the Igls criteria from the IPITA/EPITA opinion leaders workshop.
Transplantation 2018 ; doi: 10.1097/TP.0000000000002158. Epub ahead of print.
Transplant Int 2018 ; doi: 10.1111/tri.13138. Epub ahead of print.
Piemonti L et al. Defining outcomes for beta cell replacement therapy: a work in progress.
Diabetologia 2018 ; doi: 10.1007/s00125-018-4588-0. Epub ahead of print.
Markmann J et al. Report of the key opinion leaders meeting on stem cell-derived beta cells.
Transplantation 2018 ; in press.

TTS-IPITA WEBINAR RECORDING FEBRUARY 16, 2017 IS POSTED
PANCREAS TRANSPLANTATION FOR TYPE 2 DIABETES : INDICATION AND PATIENT SELECTION
Speaker: Matthew Cooper
Overview:
Despite a clear demonstration of the benefits of solid-organ pancreas transplantation for patients with diabetes mellitus, volumes continue to decrease throughout the US. Improvements in quality of life and the ability to abrogate the complications of dysregulated glucose control has now allowed the procedure to be offered to many with Type 2 DM. Indications and patient selection, however, are critical both to individual outcomes and to further advance national support of pancreas transplantation for all. This webinar will share both published data and personal experience on program resources and patient demographics that remain important in the evaluation and transplantation of patients with Type 2 DM.
Professor Gian Franco Bottazzo
Awards include:
The Alberto Trisotto International Prize (1978), the Oskar Minkowski Award of the European Association for the Study of Diabetes (1982), the Mary Jane Kugel Award of the Juvenile Diabetes Foundation - USA (1984), the RD Award Lawrence of the British Association for the Study of Diabetes (1985), the Diaz Cristobal International Award for the Diabetes Study (1985), the King Feisal International Medicine Award (1986), the Mack-Forster Prize Clinical Research of the European Society of Clinical Research (1987), David Rumbrough Scientific Award of the Juvenile Diabetes Foundation - USA (1987), Francis DW Lukens Medal of the American Association for Diabetes Study, Philadelphia Section (1988), Harington-de Visscher Award from the European Association for Thyroid Study (1988), Gunnar Birke Medal of the Swedish Society of Internal Medicine (1989) and Medal at the Banting Memory of the American Association for the Study of Diabetes (1992).
It is with sadness that IPITA informs you that Gian Franco Bottazzo passed away after a short illness on September 15th in Venice, Italy.  He was 71 and is survived by his wife Lamya and his daughter Dana. Professor Bottazzo was a pioneer in type 1 diabetes research. Over the past several decades, Professor Bottazzo has carried out extensive research on autoimmune diseases, particularly diabetes. In a landmark paper published in 1974 Professor Bottazzo and his colleagues showed that type I diabetes was associated with the development of antibodies directed against the insulin-producing cells; then he went on to demonstrate their predictive value, paving the way to future studies on pathogenesis and natural history of the disease. This pioneering discovery has opened the way to a flood of investigations in the study of autoimmunity as a basic cause of failure, not only of the islet cells of the pancreas leading to type I diabetes mellitus, but also the loss of other endocrine-producing cells such as those in the thyroid and pituitary glands. Professor Bottazzo was a father figure of the diabetes research community. He was innovative, creative, controversial, and brought life and debate to scientific meetings. We have lost a leader and mentor for many diabetes researchers, and a part of our history.