Subscribe to Tribune PulseView PAST ISSUES

---
Transplantation - Highlighted Article

Dr. Andrea Schlegel, Editorial Fellow, Transplantation
Heavy Alcohol Use Among Deceased Donors Does Not Impact Recipient Outcomes After Liver Transplantation
Arora SS, Chahal KS, Axley P, et al.
Transplantation: November 2018 Vol 102 Issue 11 p 1864 –1869
The assessment of donor risk factors is possibly the most arbitrary pathway in solid organ transplantation and largely differs among centres and even single surgeons. Authors explore here the impact of alcohol abuse in liver donors. The large UNOS database is used for the analysis of 7166 liver donors, reported as heavy drinkers and who donated their livers between 2002 and 2014. Importantly, a significant proportion of donors (24%) was already declined by the implanting team or surgeon simply based on past medical history and the parameter heavy drinking prior to procurement without further macroscopic evaluation of the liver tissue. Outcomes from liver transplantation of such donor livers was equally good compared to livers from non drinking donors with similar graft and patient survival, function and complications. Heavy drinking is a perfect example of a presumed too high donor risk, which lead to an early decline of donor organs, which are sometimes not even properly evaluated.
TTS Education Committee's Precision Medicine Webinar Series - NEW RELEASE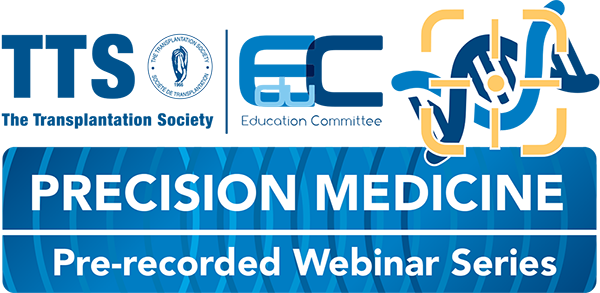 New release - the most recent webinar in the Precision Medicine Webinar Series. Dr. Peter Nickerson is presenting on new concepts for improving long-term outcomes. This webinar is moderated by Patricia Campbell. Still available, the previous webinars in the series. Log in and take advantage of writing questions to the moderators and presenters in your own time.
CLICK HERE TO VIEW
OCTOBER 23 - Webinar announcement

TITLE: PSYCHOSOCIAL ASPECTS OF VCA
WEDNESDAY, OCTOBER 23, 2019 - 10:00 AM EDT (MONTREAL TIME)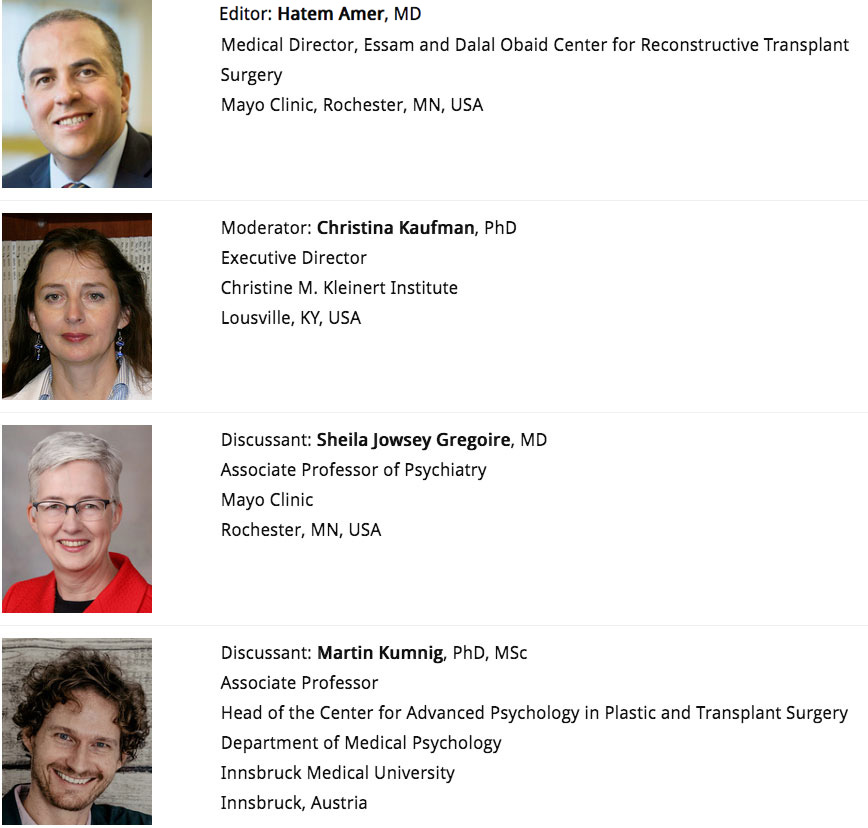 Objectives:
This webinar will highlight the psychosocial challenges that potential recipients face and the importance of the evaluation and support on outcomes of VCA.
CLICK HERE TO SIGNUP AND LEARN MORE
IN THE NEWS
The Twitch That Helps Your Intestines Grow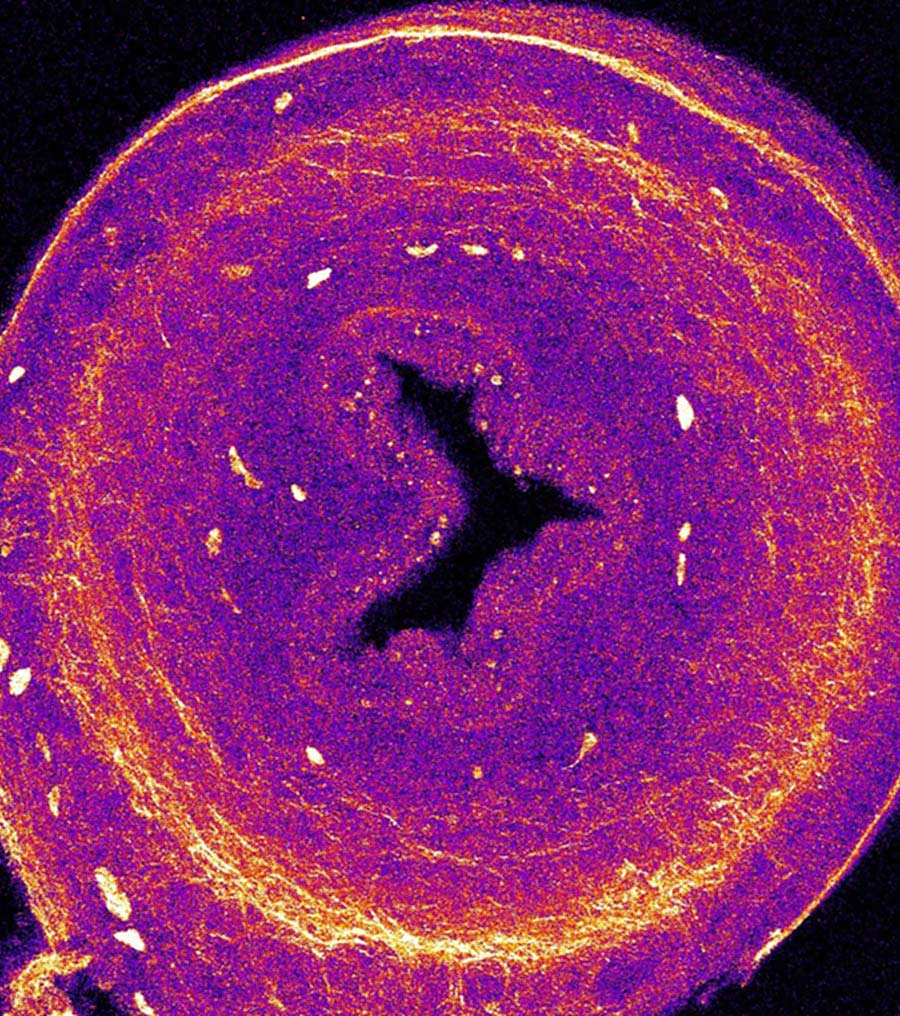 Oct. 10 - Pulsing movements in an embryo are crucial to helping intestines grow into the wonder tube that it is, a study finds.
---
Organs 'too risky' to donate may be safer than we think
Oct. 14 - Organs from potential donors once rejected as being unsafe to transplant may not be as risky as once thought, new Australian research shows. The study, published in the Medical Journal of Australia, suggests organs from injecting drug users or men who have sex with men, for instance, could safely open up the pool of available organs.
Treating ALL With Cellular and Targeted Immunotherapies Reduces the Need for Transplant
Oct. 12 - The advent of an era of targeted immunotherapy and CAR T-cell therapies for the treatment of adult patients with acute lymphoblastic leukemia (ALL) may reduce the need for hematopoietic stem cell transplant (HSCT) in certain cases.
---
Viagra might help make stem cell transplants easier
Oct. 10 - When a person needs a bone marrow transplant, doctors must retrieve and harvest stem cells from that individual or a donor. That extraction process used to mean drilling deep into their hip bones and using an extra-long needle to pull out bone marrow, which holds the cells that can develop into all types of blood cells. Now, doctors use drugs, called granulocyte-colony stimulating factors (GCSFs), which are far easier to tolerate.
---
New transplant research aims to salvage infected donated organs
Oct. 12 - A published study showed that giving patients antiviral therapy just hours after transplant surgery can successfully attack the virus before it gains a foothold in the recipient.
Upcoming Meetings and ANNOUNCEMENTS
International Transplantation Science Meeting 2019
ITS 2019 is set for Nov. 10-13 in Clearwater Beach, Florida. Keynote speakers include Katherine High, President and Head of R&D at Spark Therapeutics, and Ronald Germain, chief of Laboratory of Immune System Biology and Lymphocyte Biology Section at the National Institute of Allergy and Infectious Diseases National Institutes of Health.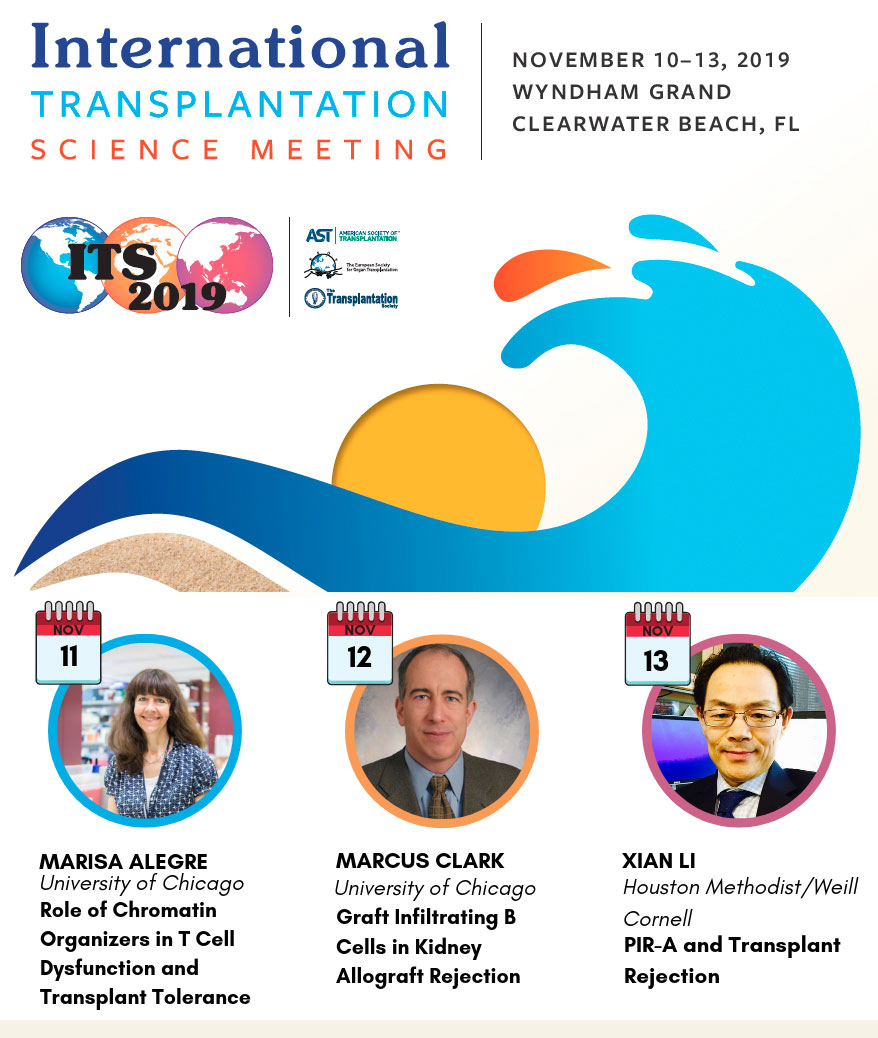 TTS-ISODP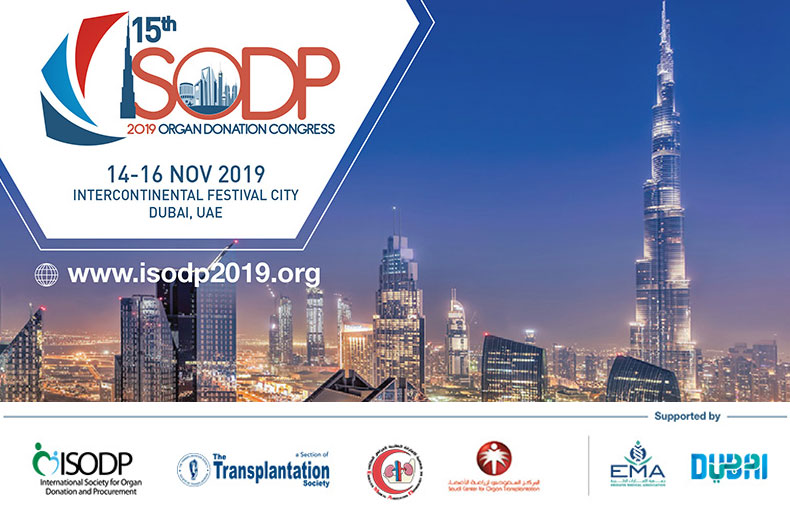 24th Annual SPLIT Meeting
SPLIT is an official section of The Transplantation Society

Registration is Now Open!
TID2019 - REGISTRATION NOW OPEN!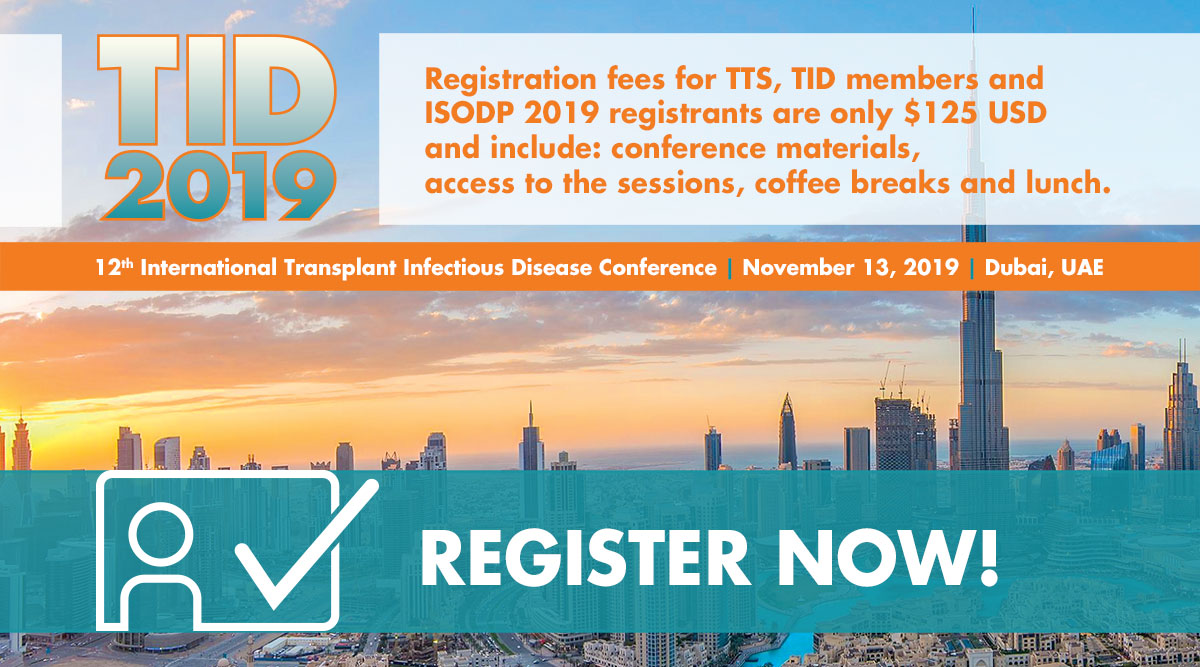 8th Pan Arab liver Transplant Congress 2020
Save the date – March 26-27, 2020