Sunday's Child? Leslie Baruch Brent - 2009, Bank House Books (New Romney TN)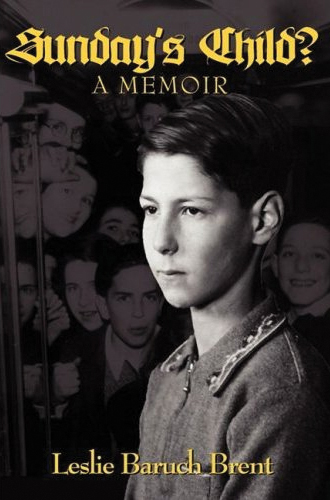 He began life as Lothar Baruch, living in a comfortable household in a German market town. With Hitler's dangers looming, Jewish children were sent to Britain, leaving their families behind. Lothar was in the first group of Kindertransports in 1938, joining a school for refugees in Kent. This was to be "home" throughout much of his youth, even during his three years in the British Army. Unable to trace his parents and sister at the end of the war, he did not fully comprehend that the Nazis had murdered his entire family until he visited Auschwitz years later.
Leslie Brent, as he became, studied zoology at Birmingham University, eventually moving with his professor, Peter Medawar, to London as a postdoctoral student. Working with Medawar and Rupert Billingham (a team the Americans later described as the Holy Trinity), they completed a series of epochal experiments on the phenomenon of immunologic tolerance, a subject of continuing biological fascination. A distinguished career in immunology followed, including a description of GVHD, and the initial concept of suppressor cells.
Each of one of this remarkable team contributed substantially to the growing field of immunology. Each eventually became President of The Transplantation Society. Medawar went on to win the Nobel Prize, giving full credit to his colleagues.
In his most interesting memoires, Brent, later Leslie Baruch Brent, takes us on a poignant journey through his bittersweet life. His discussions range from the terror of the Nazis, to his years in science, his friendships with an astonishing array of interesting people, and the disasters of anti-Semitism and recent irresponsible political decisions. All in transplantation should seek lessons from this empathetic man. The Transplantation Society in particular should be extremely proud.