The Countdown Has Started • Berlin 2012
---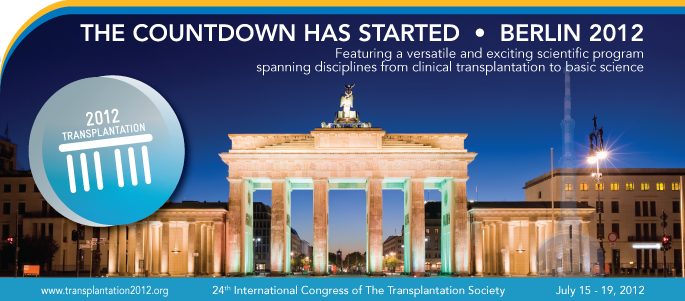 ---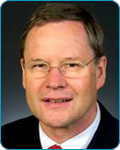 Peter Neuhaus
Congress Chair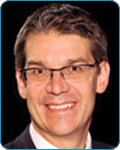 Wolf O. Bechstein
Congress Co-Chair
THE PERFECT VENUE
We have now entered the final stage of the preparation of the scientific and cultural program for the 24th International Congress of The Transplantation Society in Berlin, Germany this summer. Berlin is already well known as the capital of Germany with over 100,000 sociocultural events a year that attract roughly 9 million guests. Yet Berlin is also the European congress capital and the perfect venue for TTS' upcoming congress.
AT A GLANCE
The Postgraduate Weekend on July 14-15, 2012 will precede the congress and has been organized by Stefan Tullius, Bernard Banas and Wolf O. Bechstein. The plenary session will open the weekend with a focus on equity in organ allocation. We are looking forward to an exciting discussion on the controversial topic of whether allocation criteria are really evidence-based or whether allocation should rather be outcome-oriented. Diverse concurrent workshops on Saturday will consider important clinical and immunological issues ranging from current concepts of chronic rejection to innate immunity. Sunday will focus on various aspects related to the topic: "How to make a career in transplantation and how to fund research in transplantation". We believe that this topic will be of high interest, especially for young transplant surgeons, physicians and scientists. Finally, on Sunday, July 15, 2012 at 18:00, we will draw the curtain as the Congress Chair, Peter Neuhaus, and the Co-Chair for the German Transplant Society (DTG), Wolf O. Bechstein, will open the 24th International Congress of The Transplantation Society with a warm welcome to international delegates from over 60 countries around the globe. The opening ceremony will be musically accompanied by the Berlin Comedian Harmonists, who will bring back the vibrant atmosphere of the Golden Twenties. Afterwards, the Welcome Reception will provide a great opportunity for meeting old friends and making new ones.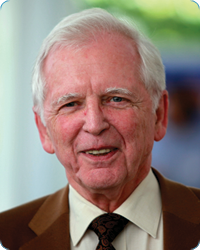 Harald zur Hausen
2008 Nobel Prize Laureate
in Physiology or Medicine
From Monday, July 16th to Thursday, July 19th, a versatile and exciting scientific program spanning disciplines from clinical transplantation to basic science will be presented by a large number of worldwide-established experts. We will have 26 Sunrise Symposia and 37 State-of-the-Art Symposia. Furthermore, extraordinary highlights will be presented in six plenary sessions. We are very fortunate to enlist outstanding international experts such as Peter Friend, who will speak on "Organ Scarcity: How Can We Meet Increasing Demands?" and Angus W. Thomson, who will introduce the work of the 2011 Nobel Prize Laureate Ralph Steinman. To highlight the "Progress and Challenges in Transplantation Surgery," selected pioneers will present their insights on Thursday, July 19th. Hans Sollinger will focus on kidney and pancreas, Bruce A. Reitz on heart and lung, and Ron Busuttil on liver and intestine. The President's Plenary on Wednesday, July 18th features the 2008 Nobel Prize Laureate Harald zur Hausen, with an outstanding presentation on oncogenic viruses.
Gerhard Opelz will give his presidential address prior to honouring the awardees of the Young Investigator Awards, Recognition Awards, TTS-Asturias Award for International Cooperation as well as the Medawar Prize. A special homage will also be paid to Leslie Baruch Brent.
The state-of-the-art sessions will give a comprehensive overview of contemporary transplantation medicine covering a wide range of topics from clinical issues such as intestinal or composite tissue transplantation to basic science topics like innate immunity or the role of microRNAs. Early risers will be rewarded with valuable Concurrent Sunrise Symposia. They will address important subjects from "New Targets for Immunomodulation" to different aspects of tolerance induction. Furthermore, ethical issues such as transplant tourism as well as innovations in intestinal and multivisceral transplantation will be discussed.
More than 2,000 submitted abstracts prepare the ground for approximately 50 concurrent oral sessions, 40 mini oral sessions and an extensive poster exhibition. All accepted posters will be printed on-site and displayed in traditional printed format. In addition, convenient poster lounges will provide electronic poster displays to promote a scientific exchange in a communicative atmosphere. The mini oral sessions will build bridges between conventional poster presentation and full oral presentations.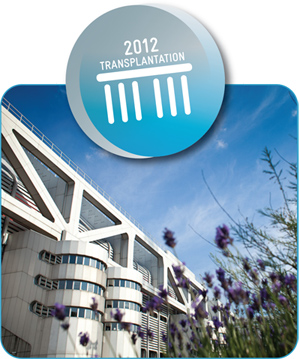 In addition to the scientific program, delegates will experience an exciting city with a wide range of cultural opportunities. As a gateway to Eastern Europe, the city offers almost innumerable cultural sights and a multitude of museums and theatres. To top everything off, after an exciting and interesting day at the congress, Berlin's bars and nightclubs invite you to a relaxing evening.
In case you have not submitted your abstract yet, there is an opportunity to do so during the Late Breaking Abstract Submission period from April 15 to May 7, 2012.
To stay up-to-date with information please visit our website at www.transplantation2012.org and join our mailing list or follow us on Twitter @TTS2012.
On behalf of The Transplantation Society and the Deutsche Transplantationsgesellschaft, we are delighted to welcome you to our colourful and cosmopolitan city and to the 24th International Congress!