President's Message
---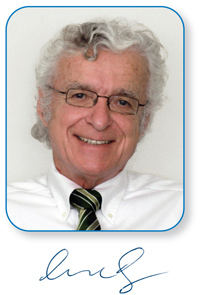 Gerhard Opelz
President
The 24th International Congress of The Transplantation Society in Berlin is coming closer by giant steps! July 15-19, 2012 are the dates to be marked in your calendar. As TTS President, I have the honour of officially opening the Congress at the Opening Ceremony and welcoming you all to Berlin. To date, well over 2,000 abstracts have already been received for review—with late breaking abstracts still to come. I look forward to meeting everyone at the 2012 Congress.
The Organizing Committee is doing an outstanding job and nearly all of the invited plenary speakers have already accepted—the list is impressive. For the next phase of congress preparation, over 200 experts in various subspecialties of transplantation have been enlisted to review and grade the abstracts in order to achieve the highest level of expertise and fairness. I am grateful to the many TTS members who have volunteered to serve as reviewers. Expert reviewing is a time consuming but necessary task, essential for composing an up-to-date and well-balanced congress program.
On-line congress registration is now possible at: transplantation2012.org/registration.php. Members will be pleased to see that all TTS members in good standing enjoy a substantial reduction in registration fees for the Berlin Congress. Considering the reduced fees they also enjoy when attending the TTS section congresses and meetings, TTS membership is not only professionally but also financially rewarding.
Those who are already established members are encouraged to ensure that the junior members in their departments are aware of the many benefits of membership. TTS would be proud to have them join us in representing the transplant field worldwide.
The year 2012 is an exciting year for TTS and its membership. Please join us at this year´s scientific and social highlight, the Berlin Congress on July 15-19, 2012.