International Hand and Composite Tissue Allotransplantation Society Update
---
IHCTAS Calling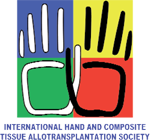 It is a great pleasure to invite you to the XI Meeting of the International Hand and Composite Tissue Allotransplantation Society (IHCTAS) from August 29-31, 2013 in Wroclaw, Poland. Following the successful meeting in Atlanta, we would like to welcome you to the largest city in Poland, situated on the Odra River. Wroclaw has been known as a center for culture and academia for many centuries and was selected as a European Capital of Culture for 2016. During its more than one thousand years of history, Wroclaw has been part of either Poland, Bohemia, Austria, Prussia, or Germany, which has greatly influenced the varied architecture and culture of this capital of Lower Silesia.
The XI Meeting is designed for physicians, surgeons, nurses, organ procurement specialists, scientists and trainees who are interested in Composite Tissue Allotransplantation (a.k.a. Vascularized Composite Allotransplantation (VCA)). The meeting will include plenary sessions, workshops and abstract presentations, providing an overview of current developments and new perspectives. The program is developed to encourage the exchange of novel scientific and clinical information and support the interchange of issues surrounding VCA. For more information, please visit our website at www.ihctas2013.pl
We look forward to seeing you in Poland in 2013!