International Society for Organ Donation and Procurement Update
---
The New ISODP Board and Council Deliberate on Strategic Plan and Events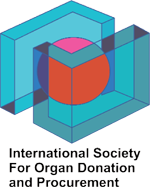 The ISODP's leadership continues to discuss implementation strategies for the association's strategic plan developed to focus and promote its aims and objectives. The main areas of engagement include:
Increase donation internationally by establishing a process to engage in continuous improvement in donation and plan congresses and meetings to increase donation globally;
Enhance available resources to improve donation practices by using shared information and creating meaningful associations; and,
Establish an integrated network of donation professionals to align with other organizations and associations and enhance the ISODP membership.
Günter Kirste and Kimberly Young deserve special recognition for formulating the strategic plan.
In 2010, the ISODP and TTS, with the collaboration of Astellas, launched the Transplant Coordinators Scholarships in order to enhance international training opportunities. Several scholarships have been awarded and a second round of reviews are in the final stages and will be announced at the TTS Congress in Berlin.
The Australian DonateLife Network and The Transplantation Society of Australia and New Zealand (TSANZ) look forward to hosting everyone in Sydney on November 21-24, 2013 for the 12th Congress of the International Society of Organ Donation and Procurement. ISODP wishes Dr. Jeremy Chapman and his team success in the planning and execution of this congress.