President's Message - The Importance of the identity of the Declaration of Istanbul with The Transplantation Society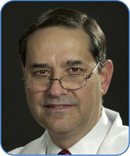 Francis L. Delmonico
TTS President
---
TTS has become the pre- eminent professional society in the conduct of international policy and practice of organ donation and transplantation throughout the world. Thus, the celebration of the Declaration of Istanbul (DoI) in Doha, Qatar, was an appropriate acknowledgement of that association between TTS and DoI. The logo of TTS and the co-sponsor of the DoI—the International Society of Nephrology—is on display at each event that the DoI is engaged. The link to international policy development is also now established by the formal association of TTS with the World Health Organization for which TTS is the NGO in official relation. The transition from the development of the principles and proposals of the DoI to the drafting of the Guiding Principles of the WHO and subsequent endorsement of the World Health Assembly Resolution in May 2010, was orchestrated by the WHO in partnership with the DoI. TTS through the DoI is now aligned with the WHO to achieve a national self-sufficiency in organ donation and transplantation. Also in 2010, TTS was co-recipient of the Prince of Asturias award for collaborating with the National Organization of Transplantation of Spain (ONT) in "establishing medical and ethical principles governing the clinical care and scientific research of organ transplantation" recognizing the contribution of the DoI to that effort.
The Declaration of Istanbul Custodian Group
The leaders of TTS and ISN have established the Declaration of Istanbul Custodian Group (DICG), comprised of representatives from the two organizations and other committed individuals, to promote the principles and to achieve the goals of the Declaration.
Much progress has been achieved by the DICG in implementing the principles of the DoI and ending unethical and exploitative transplant practices. The work of the DICG has helped countries to adopt and implement better policies and has engendered activity in other organizations to gain not only broad international acceptance among transplant professionals to combat transplant tourism, commercialism, and trafficking but also a commitment to develop an ethically proper program of deceased donation throughout the world.