Transplant Infectious Disease Section Update
---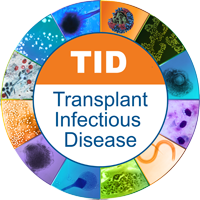 The Transplant Infectious Disease section recently wrapped up the 7th International Conference of the TID in Vienna, Austria in advance of the 2013 ESOT Congress. The meeting was well attended with over 130 participants from every geographic region of TTS represented. Scientific sessions highlighted the most recent developments in transplant infectious disease and the popular "Exciting Cases" portion of the program ended the day on a high note. The conference dinner was hosted at the historic Hotel Imperial, with its stunning architecture and beautiful frescos. The recordings of the scientific sessions are now available on the TID Members only section and can be found by visiting www.tts.org/tid.
During the conference we also had the opportunity to thank Camille N. Kotton for her long-standing commitment to TID and thank her for her 6 years as President of the Section: thank you again Camille for your dedication and passion to this Section of TTS!
The conference in Vienna also provided a venue for the newly formed Council of TID to meet and begin goal setting and planning for the next two years. At the conclusion of the meeting, the Council determined the following priorities for the Infectious Disease section:
Develop relationships with other infectious disease societies
Initiate a webinar series focused on infectious disease
Develop interactive elements on the TID website including a question forum
Engage ID specialists in developing countries to encourage knowledge-sharing.
We look forward to offering these benefits and more to our membership in 2014.