World Transplant Congress: Welcome from the Congress Chair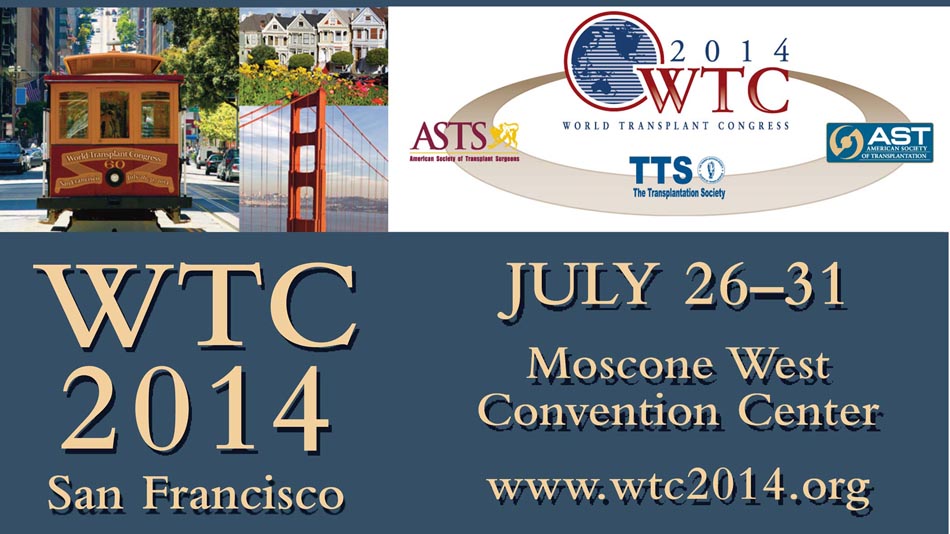 WELCOME FROM THE CONGRESS CHAIR
Kathryn J. Wood, DPhil
Congress Chair
Following the tremendous success of the 2006 World Transplant Congress that took place in Boston, The Transplantation Society (TTS), the American Society of Transplant Surgeons (ASTS) and the American Society of Transplantation (AST) agreed to join together again this year. Selected as the host site for this record-breaking event in transplant medicine, is one of the top travel destinations in the world: San Francisco, California, USA. From July 26–31, WTC 2014 will welcome transplant scientists, physicians, surgeons, trainees, nurses, organ procurement personnel, pharmacists and other associated transplant professionals from around the world.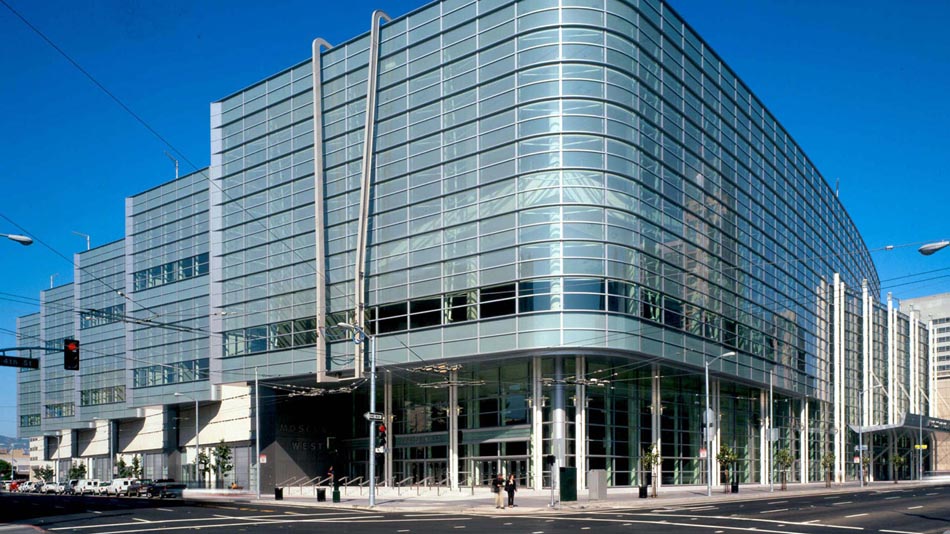 Moscone West Convention Center
The Programme Planning Committee has developed a stellar programme, beginning with two full days of topic-focused symposia on Saturday, July 26th and Sunday, July 27th. These symposia will offer a variety of pre-meeting courses for clinicians, scientists and allied health professionals dedicated to current topics of major interest in the science and clinical practice of transplantation. These courses have been designed specifically to provide educational opportunities for everyone working in the field of transplantation worldwide.
PRE-MEETING COURSES FOR CLINICIANS, SCIENTISTS AND ALLIED HEALTH PROFESSIONALS
Also on Sunday, WTC has joined with our international society partners, the International Pediatric Transplant Association, International Society of Heart and Lung Transplantation, International Liver Transplantation Society and the International Transplant Nurses Society to develop symposia of specific interest to these specialties.
The programme for Sunday culminates in the Opening Ceremony (there are surprises in store) followed immediately by the Networking Event in the Exhibit Hall; as always, an opportunity to make new acquaintances as well as meet old friends and colleagues. The Scientific Programme runs over four days and will cover all aspects of the latest developments in the science and clinical practice of transplantation. The highlights are summarized by TTS President-Elect, Philip J. O'Connell in the subsequent article.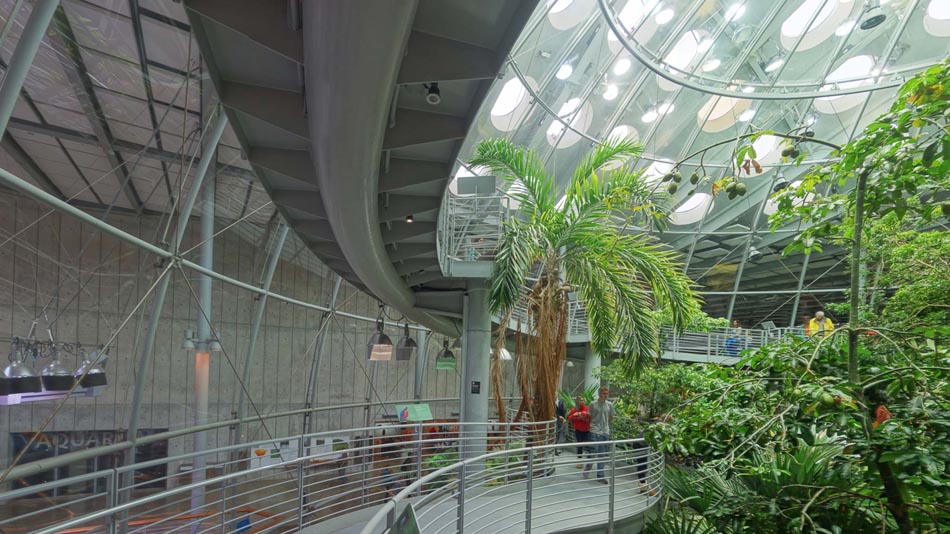 California Academy of Science
On Wednesday, July 30th, WTC will sponsor a closing networking event; chosen by the Congress Executive and Planning Committees, the California Academy of Sciences – among the largest museums of natural history in the world – will host this special evening. The Academy was founded in 1853 as a learned society and it continues to carry out a large amount of original research. Exhibits and education became significant endeavors of the museum during the 20th Century. Located in Golden Gate Park and completely rebuilt in 2008, the building covers 400,000 square feet (37,000 square metres) and is among the newest natural history museums in the United States. The museum and all the exhibits will be open exclusively for the WTC attendees and their families to tour, celebrate with music and enjoy a variety of great San Francisco cuisine.
On behalf of the WTC 2014 Executive Committee, I look forward to seeing and welcoming you all to San Francisco.
Kathryn J. Wood, DPhil
Congress Chair