World Transplant Congress: Scientific Program Highlights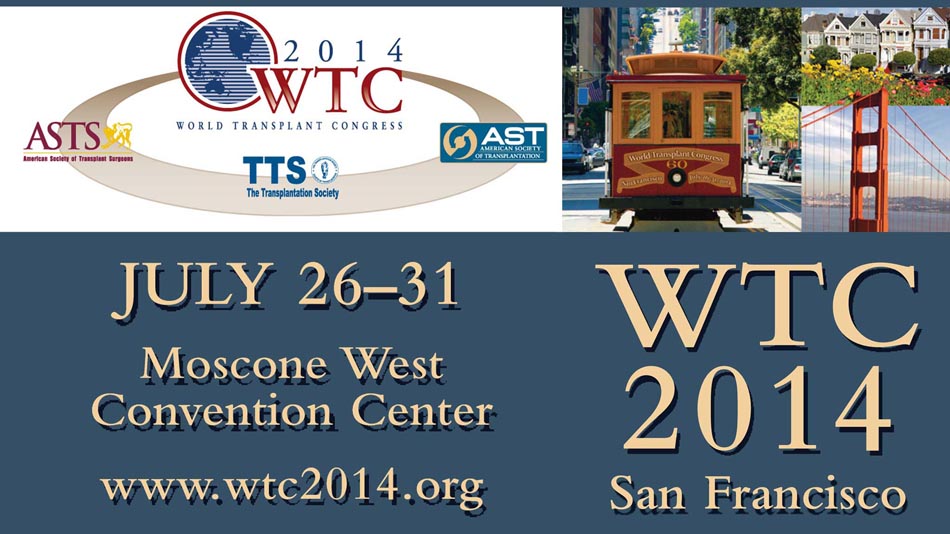 SCIENTIFIC PROGRAM HIGHLIGHTS
Philip J. O'Connell MD, PhD
TTS President-Elect
The 26th July of this year will be the start of the World Transplant Congress in San Francisco – the joint meeting of The Transplantation Society (TTS), The American Society of Transplantation (AST) and The American Society of Transplant Surgeons (ASTS). The Scientific Program has been developed by key opinion leaders from all three societies coordinated by a Program Committee of six individuals; Dirk Kuypers and myself represent TTS.
There has been an outstanding level of cooperation at all levels of the Program Committee to ensure that a high-impact program, which is representative of the international transplant community, will be presented. The meeting brings together the best Science and Clinical Research in the field, beginning with Pre-meeting Symposia with a strong emphasis on education. In all, there are 18 Pre-meeting Symposia, 4 full-day and 14 half-day, with a strong input in the program development by several international societies, including ILTS, ISHLT, IPTA, and international and American transplant nurse and donor coordinator associations. The program caters to a wide range of interests and expertise, from trainees to expert clinicians. For those interested in clinical trials and immunosuppression protocols, there is an exciting Pre-meeting Symposium on "The Future of Transplant Immunosuppression R&D: Problems and Solutions from Clinical, Biopharmaceutical and Regulatory Perspectives". This symposium has brought together clinicians, regulators and representatives of the pharmaceutical industry to identify solutions to the road-blocks in the development of new immunosuppressive agents for transplantation.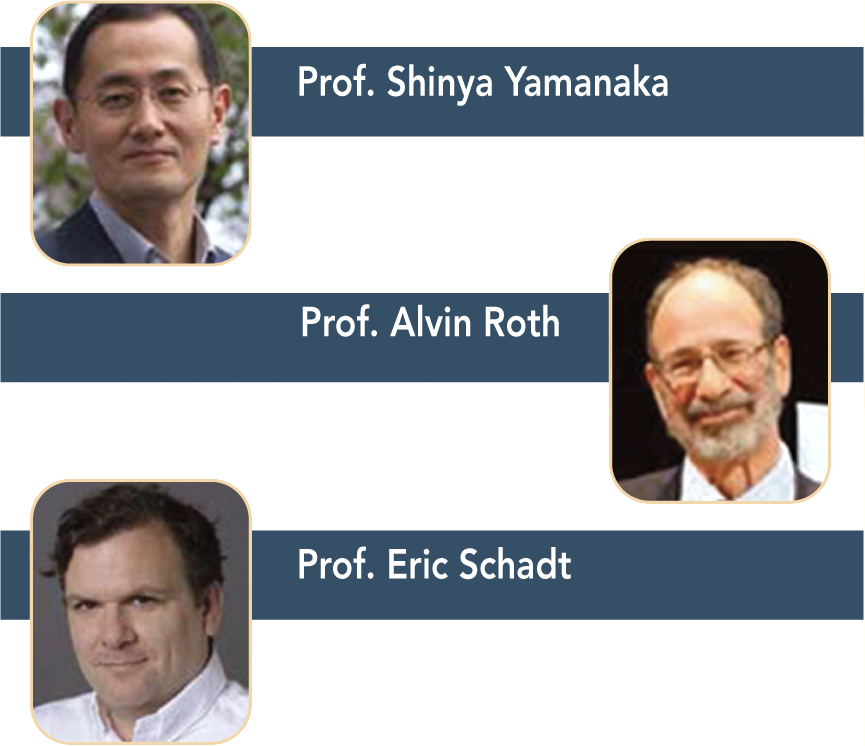 The meeting proper, which starts on Monday 28th July, caters to a wide range of interests: there are 4 Plenary Sessions, 42 Sunrise Symposia, 36 State-of-the-Art Symposia, 98 Free Communication Sessions and 2281 poster presentations. Two of the plenary speakers are Nobel Laureates: Professor Shinya Yamanaka, Director of the Centre for iPS Cell Research and Applications at Kyoto University; and Professor Alvin Roth, Professor of Economics at Stanford and Harvard University. The third invited plenary speaker is Professor Eric Schadt from the Department of Genetic and Genomic Sciences, Mount Sinai Medical School. Professor Schadt has used state-of-the-art genomics to identify multiple therapeutic drug targets and will talk about some of the exciting new research tools in our quest for understanding complex biological systems such as transplantation. The final plenary talk on the Thursday is the popular "What's Hot - What's Not" formula, which will summarise what will be a forward-looking program that will set the scene for transplantation clinical practice and research for the next decade. The full program is available on the Congress website at www.wtc2014.org and I urge you all to take a look. You will find there is something for everyone, regardless of your interests.
The WTC Program Committee looks forward to seeing you in San Francisco for what will be an outstanding meeting.
Philip J. O'Connell, MD, PhD
TTS President-Elect