New Editor-In-Chief of Transplantation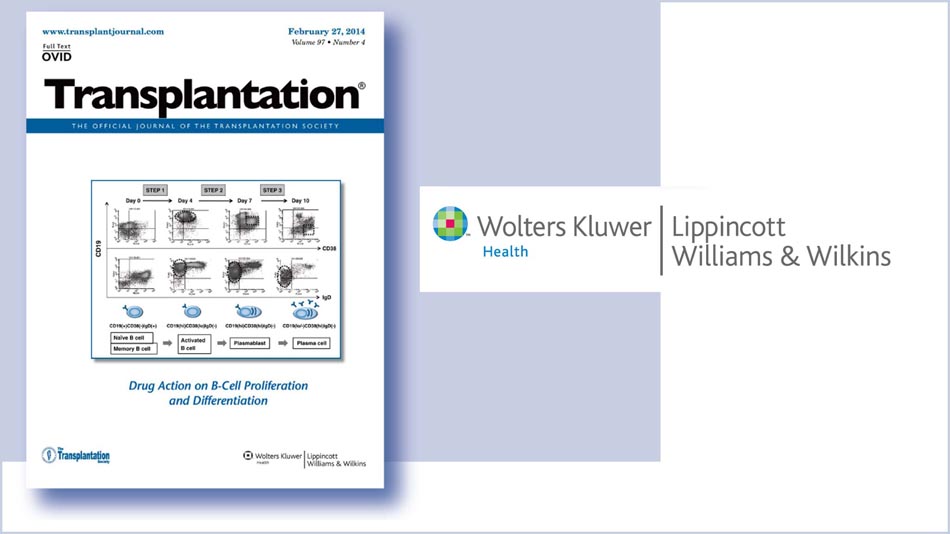 INTRODUCING THE NEW E-I-C TEAM
The Transplantation Society and Wolters Kluwer are delighted to announce the new Editor-in-chief, Clinical Sciences Editor, Basic Sciences Editor and Special Features Editor for our journal Transplantation®: Jeremy Chapman, Jonathan Bromberg, Carla Baan, and Stefan Tullius, respectively. The new team will be receiving all the submissions after July 1st 2014 and will be responsible for the issues of the journal from January 1st 2015.
Jeremy R. Chapman - Editor-in-Chief

Known to many as a Past President of TTS and joint editor of Transplantation Reviews, Jeremy feels he may be the only one who doesn't really know how much work this job involves, but is looking forward to the challenges of the new era in publishing scientific literature.

Jonathan Bromberg - Clinical Sciences Editor

Recent deputy editor of AJT, Jonathan is very active clinically in kidney and pancreas transplantation and is currently chief of his transplant division. He has active and funded projects in basic, translational, and clinical transplantation.

Carla Baan - Basic Sciences Editor

Carla is very well known both for her research work and as past President of ESOT. She comes to the role determined to ensure the highest standards of publishing for the basic research which drives the field forward.

Stefan Tullius - Special Features Editor

Known to many through his previous involvement with the Board of ESOT and current work as TTS Councilor and Co-Chair of TTS' Transplantation Science Committee, Stefan has a broad clinical and basic research interest in organ transplantation and is looking forward to be contributing with exciting and novel topics in his role as Special Feature Editor.
DEPUTY EDITORS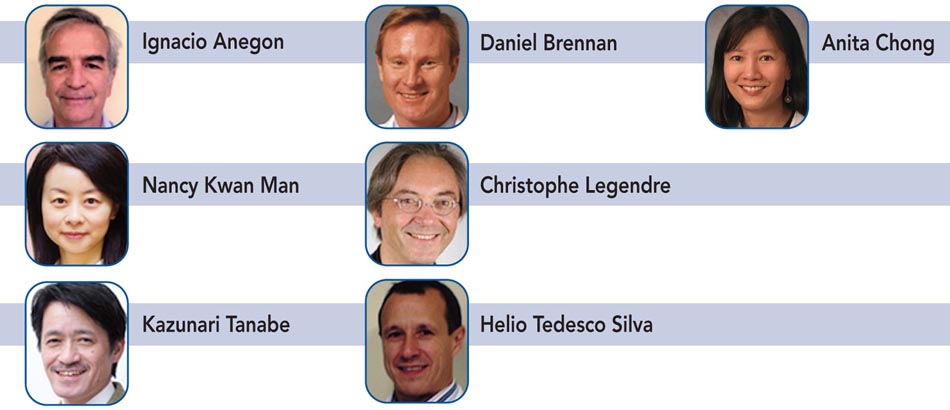 It isn't just the editorial team that will be changing. There will be a new submission site and a new look across a number of features of the journal. What won't change is the approach to excellence in the most cited journal in the field of transplantation. The new team will be working hard to make sure you have immediate access to the most up to date information and ground breaking science that impacts on your work.
Have you tried the iPad app? If not then all you have to do is only a click away...
Transplantation for the iPad
Did you realize that when you access a paper through the Transplantation website as a member, it is not only free but you also access a great search program and all the other added features of the journal: if you haven't tried it just click here…
Transplantation Journal
You will then be able to search by issue, article or even by collection based on specific subjects.
Watch this space for more news on innovation in your journal. Watch also for the tributes to the outgoing editors who have – and will continue throughout 2014 – to put amazing amounts of energy and expertise into the journal. We all owe them a huge debt of gratitude for the standards and substance of the journal today.
Referees are the heart of any journal and more than 2,000 people have contributed over the past year or two. This task won't change either. If you have been a referee your details will be transferred to the new submission site. If you haven't been involved so far and are interested in refereeing for the journal, please send your information This email address is being protected from spambots. You need JavaScript enabled to view it. to begin the process.