Welcome to the New Cell Transplant and Regenerative Medicine Society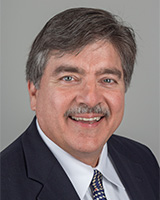 Dear Colleagues,
On behalf of CTRMS, I invite you to attend the 2018 CTRMS Special Workshop on Enabling Technologies. This inaugural special workshop will take place on October 12-14, 2018 at the JW Marriott Starr Pass Resort and Spa in Tucson, Arizona.
At this two-day workshop, key opinion leaders and experts in the fields of bio-imaging, cell targeting, oxygenation, and viability and potency assays (especially for encapsulated cells), will come together to present and discuss cutting-edge research and developments in these key areas and to address remaining critical gaps in encapsulated cell therapies and tissue engineering.
Register today to save your spot at this exciting Special Workshop on Enabling Technologies. We look forward to seeing you there!
---

Robert A. Fisher, MD, F.A.C.S.
President of Cell Transplant and Regenerative Medicine Society