IXA Update - February 2019
Presidential Address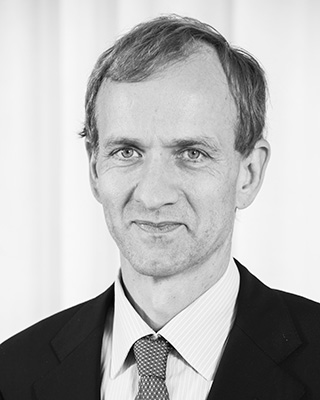 Dear IXA members, dear colleagues,
On behalf of our Association, I would like to wish you an excellent start in the new year that will be intense with numerous events for our society.
The speed of progress in our field has sharply accelerated over the last few years and the prospect of clinical application is becoming more precise. During the year 2018, we have met in Madrid during the TTS congress and delegates of various continents also came together last December in Changsha under the umbrella of the World Health Organization to discuss the essential principles and recommendations for the planning of future clinical trials. You will find a summary of the meeting held in Changsha in this newsletter.
2019 will also be a relevant year for our Association, as several important meetings will be held. First, in March, a symposium organized by the University of Alabama at Birmingham will focus on the organizational steps necessary to plan clinical trials for xenotransplantation.
In October, we should all come together for the official congress of our Association that will take place in Munich, one of the most beautiful cities in Europe. The organizers of the congress have prepared an outstanding program with numerous key speakers who will update us on the recent progress and also give us the vision of the future collaborations with other fields, such as the new genetic engineering tools or blastocyst complementation.
Studies performed in our field have recently again been published in top scientific journals, allowing renewed international impact and interest. Thanks to this drive, our official journal Xenotransplantation has reached an excellent status with a strong impact factor and I invite all members to consider publication of their work in our journal. The Xenoprize 2018 for the best paper published in Xenotransplantation last year will be announced during the meeting in Munich.
The IXA council is happy to report that it has voted unanimously to obtain official legal status in the U.S. by filing for Incorporation at the beginning of 2019 and will follow with registration for charitable status.
Finally, I thank all the members of the council for their excellent work and collaboration and look forward to meeting you during one of the coming events during this year, that will be the year of the pig according to the Chinese calendar!
With my best wishes,
Leo Buhler
IXA president
Third WHO Global Consultation on Regulatory Requirements for Xenotransplantation clinical trials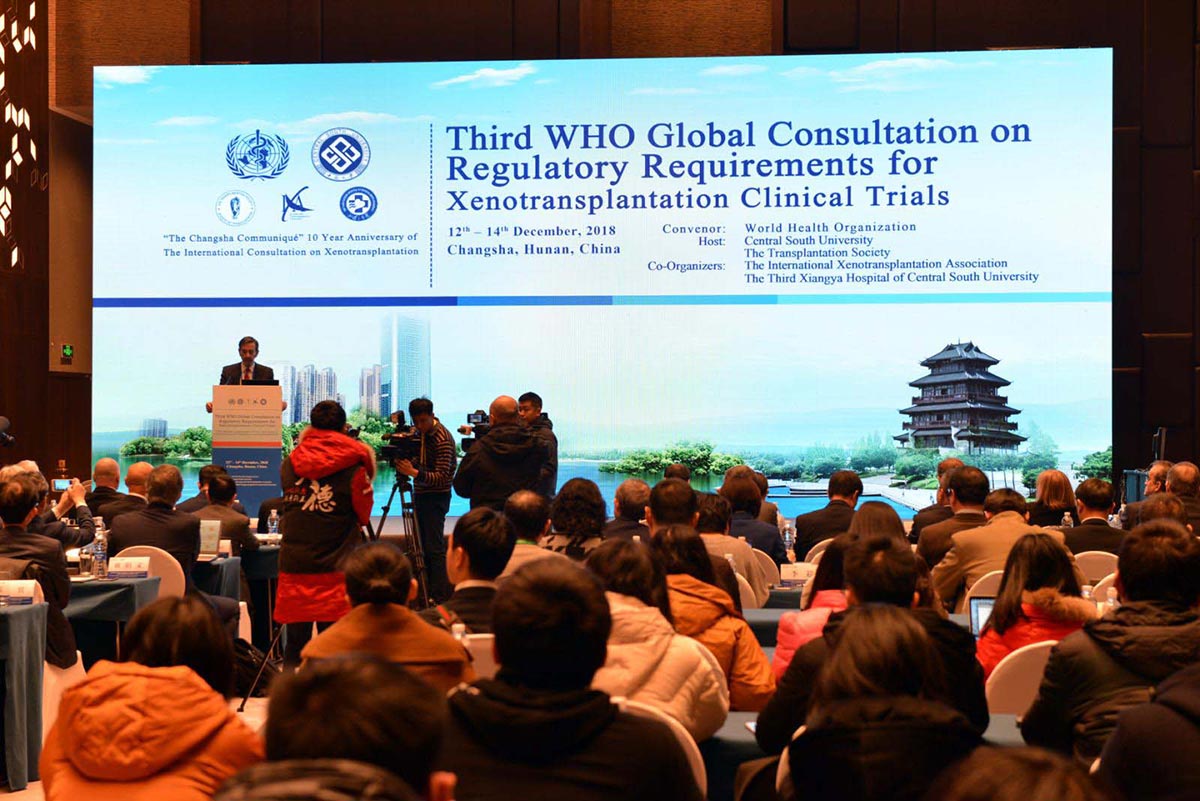 This meeting gathered world-renowned scientists from the field of xenotransplantation, along with representatives from the World Health Organization (WHO) and several national health and regulatory agencies. The purpose of the event was to review the recommendations established in the 2008 Changsha Communiqué as well as the Report on the Second WHO Global Consultation on Regulatory Requirements for Xenotransplantation Clinical Trials (Geneva, 2011), and to update recommendations if necessary in light of current developments.
The meeting was convened by WHO, promoted and facilitated by the International Xenotransplantation Association (IXA) and The Transplantation Society (TTS), and very generously and graciously hosted by the Third Xiangya Hospital of Central South University, Changsha, China.
Co-organizers:
International Xenotransplantation Association
Third Xiangya Hospital of Central South University
Program Committee:
Prof. Wayne Hawthorne (Chair)
Prof. Peter Cowan
Prof. Leo Bühler
Local Program Committee:
Prof. Wei Wang (Chair)
Prof. Shounan Yi
There were 36 invited participants from many countries around the world, including 20 international experts, and members of the IXA Council and its Ethics Committee. Eminent scientists from world-renowned Chinese Institutions also participated, interacting with representatives of the WHO, the United States of America Food and Drug Administration (FDA), and the European Medicines Agency (EMA)/Committee for Advanced Therapies (CAT) during the three-day workshop. A number of local dignitaries also attended and provided presentations.
Attendees provided state-of-the art summaries of the progress in experimental and pre-clinical xenotransplantation studies and discussed scientific as well as regulatory aspects relevant to initiate safe and efficacious clinical trials. A number of key scientific and regulatory points were discussed in depth as part of the review. Following formal presentations, participants gathered in working sub-groups, each charged to review existing guidelines and recommend revisions to the original Changsha Communiqué and subsequent Geneva Consultation. Each group elected a Rapporteur, who then reported the group's findings and recommendations for their key area. The group's assigned topics for review included:
Xenozoonosis
Regulatory Aspects
Biorepository
Transgenic Pig Facilities, new technologies and transgenic pig development
Biomaterials and Encapsulation
Immunosuppression and Tolerance Induction
The group concurred with the fundamental principles and the key recommendations of the original 2008 Changsha Communiqué and subsequent 2011 Geneva Consultation. The meeting discussions and consultations did yield several proposed updates and additions to the existing guidance that reflect the substantial progress in the field toward clinical application, and the emerging scientific, regulatory, and public relations challenges for the field of xenotransplantation.
The group strongly endorsed the critical importance to initiate clinical trials only in countries where legislation and effective regulatory oversight exist. Regulation must include oversight of the generation and maintenance of the source animal, implementation of effective measures to protect public safety, and respect of both human as well as animal ethical considerations.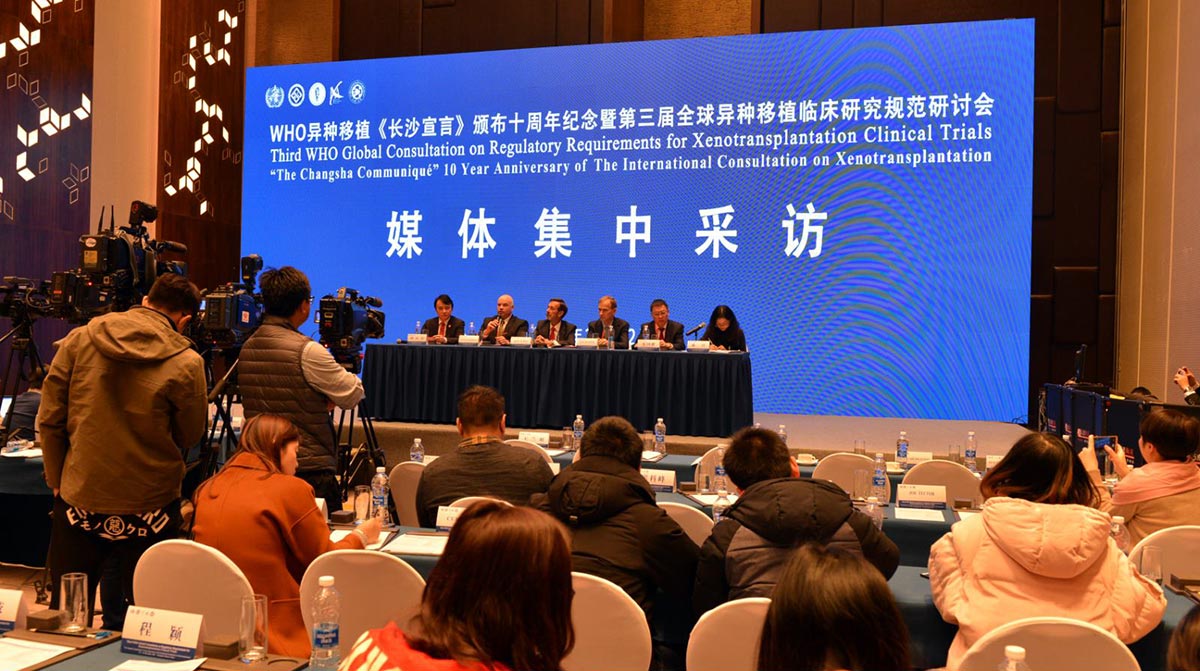 Investigators proposing to conduct clinical xenotransplantation trials must commit to have the necessary expertise and infrastructure, to comply with national regulations and international standards, and to adhere to the highest principles of ethics and scientific rigor.
Investigators and academic institutions as well as the WHO are expected to take on an active educational role, to provide the public with the most accurate information available on the potential risks and benefits of xenotransplantation.
Accordingly, the "Third WHO Consultation on Regulatory requirements for Xenotransplantation Clinical Trials" report will provide a detailed overview of proposed guidance regarding the main topics addressed by the group. After finalization and approval by the meeting participants, the "2018 Changsha Communiqué" official document will be reported to the WHO for its review, and will be made public later this year. In addition, a summative paper that outlines the presentations and the rationale for the proposed revision of the guidelines will be published in the journal Xenotransplantation.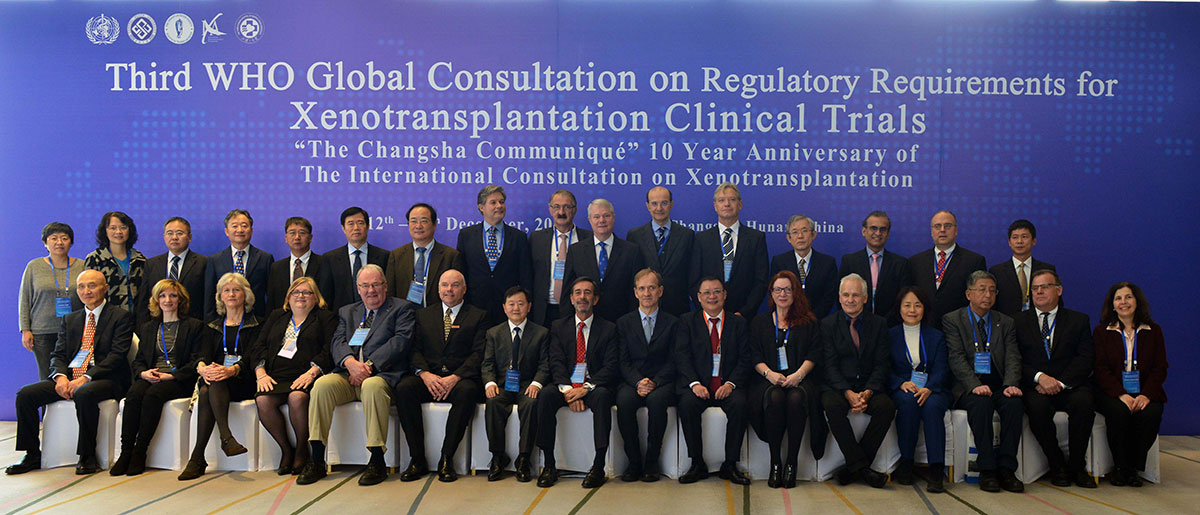 Front, from left to right: Shounan Yi, China, Rita Bottino, USA, Megan Sykes, USA, Judith (Horvath) Arcidiacono, USA, Henk-Jan Schuurman, the Netherlands, Wayne J Hawthorne, Australia, Wei Wang, China, José Ramón Nunez, Switzerland, Léo Bühler, Switzerland, Guogang Zhang, China, Linda Scobie, UK, Peter Cowan, Australia, Curie Ahn, South-Korea, Yongfeng Liu, China, Jonathan RT Lakey, USA, Agnes Azimzadeh, USA
Back, from left to right: Ying Chen, China, Yanrong Lu, China, Zhengmin He, China, Chung-Gyu Park, South Korea, Hongjiang Wei, China, Kefeng Dou, China, Shaoping Deng, China, Eckhard Wolf, Germany, Pierre Gianello, Belgium, Richard N Pierson 3rd, USA, Emanuele Cozzi, Italy, Ralph Reinhard Tönjes, Germany, Shuji Miyagawa, Japan, Muhammad M Mohiuddin, USA, A Joseph Tector, USA, Pengzhi Hu, China
University of Alabama at Birmingham
Pathways to Clinical Xenotransplantation Workshop – March 21-22, 2019
A two-day conference will be held at the University of Alabama at Birmingham. The workshop is co-hosted by Joseph Tector, a current IXA Councilor, and David Cooper, a past President of the IXA, with Guerard Byrne and Christopher McGregor, all pioneers in the field of xenotransplantation.
Leo Buhler, current President of the IXA, will participate in the event, which includes experts from the University of Alabama, several North American medical institutions, and the US Food and Drug Administration.
The workshop, which is aimed primarily at discussing what is required to proceed to clinical trials, is designed to devote time for group discussions on the topics that will be presented. Thus, the conference offers a stimulating opportunity for investigators, physicians, and surgeons at all phases of their career.
Full program and additional information on registration, transportation, and accommodation is provided at the link: www.uab.edu/xenocon
This is sure to be an informative event and well worth the time for those who plan to attend. CME is available for participants. There is still time to register (at only US$100, including lunches and an evening reception).
15th International Xenotransplantation Association Congress - October 10-13, 2019, Munich, Germany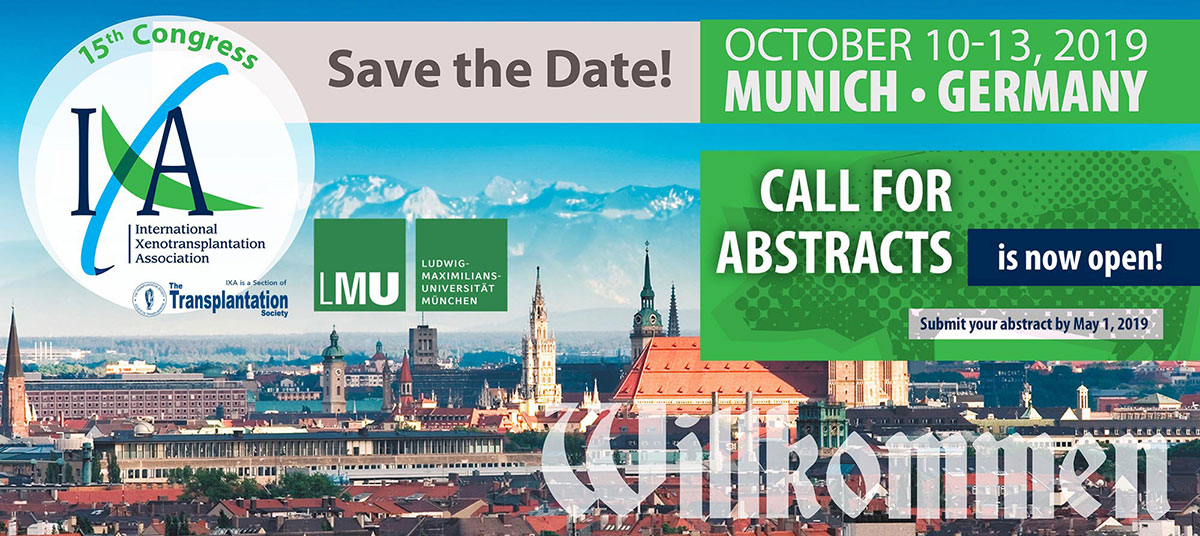 Next October, Munich will be the home of one of biggest events of 2019. But first, they will host a little thing called Octoberfest!
Munich is recognized for more than a popular beverage; it is known for its culture and museums, interesting old-world architecture, celebrated cafes and restaurants, and beautiful mountain scenery.
Drs. Bruno Reichart and Eckhard Wolf welcome us all to enjoy the world-famous sights and sounds, and the hospitality of Munich.
The 15th IXA Congress will take place at the Ludwig-Maximilians-Universitat Munchen, an elite university in Germany that is regarded as one of the top research institutes in Europe. With their recent groundbreaking success in the xenotransplantation of life-supporting genetically engineered pig hearts into baboons, LMU scientists and physicians continue to uphold the illustrious reputation of the University, home to one of the largest collections of Nobel laureates in the world.
Please view the official website of the IXA 15th Congress to learn about the Congress Program.
Dates to remember:
Call for Abstracts is now open (please see meeting website) - Submission Deadline May 1, 2019
Early-bird Registration July 15, 2019
Young investigators are encouraged to attend and please check the website housing link, which provides information on affordable accommodations, and do not miss updates about the IXA travel grants.
Take some time to view the Munich visitor website as well as the New York Times travel reviews and you will be inspired to visit.
2019 is shaping up to be a big year for xenotransplantation. With newly revised WHO guidelines and several proposed clinical trials on the horizon this promises to be an interesting Congress. It is never too early to make plans to attend. As the locals would say: Wir sehen uns dort! (We'll see you there!)