IXA 2017 Full Program, WebAPP and Abstracts are now available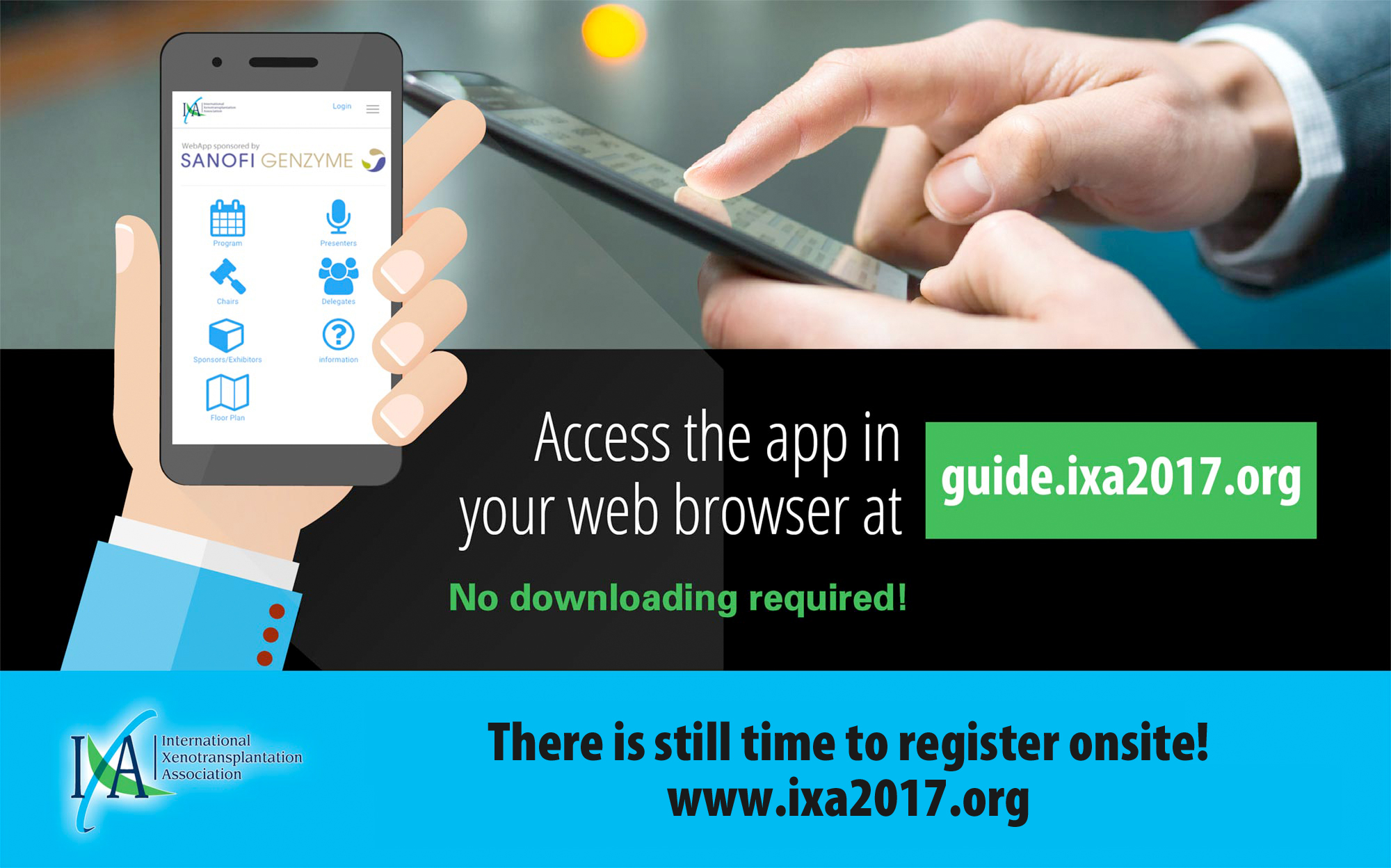 ---
Transplantation Journal - Featured Article
Submitted by Dr. Andrea Schlegel, Editorial Fellow, Transplantation.
Pig Liver Xenotransplantation: A Review of Progress Toward the Clinic.
Cooper DK, Dou KF, Tao KS, Yang ZX, Tector AJ, Ekser B.
Transplantation. 2016 ;100(10):2039-47.
This review summarizes the potential therapeutic role of pig liver xenotransplantation in clinical acute liver failure. The authors present heterotopic pig liver xenotransplantation as a procedure, bridging transplant candidates with acute liver failure until a suitable liver allograft is allocated. Underlying mechanisms impacting graft survival, including the role of pig complement, occurrence of acute rejection and thrombocytopenia as observed in primates are discussed. Importantly, the authors highlight critical issues, such as the potential of transmitting infectious diseases and physiologic incompatibilities between pigs and humans. Moreover, the impact of gene editing in addressing those challenges is discussed.
---
Young Members Corner
Becoming a Successful Mentee by Margaux Mustian, MD
In academic medicine, the importance of mentorship has recently gained an increased awareness, highlighting the value of having strong mentors to help navigate the field. However, an effective mentor/mentee relationship can only be established when both members are actively engaged and committed to the partnership. As a student, trainee, or junior faculty member, how can one take steps to become a successful mentee? There are several guiding principles that can help facilitate a fruitful mentorship. First, respect your mentor's time and busy schedule. Only arrange meetings with your mentor after you have prepared and developed ideas, questions, or projects to discuss. Use the time you have together to also demonstrate evidence of your progress. Do take initiative in these meetings, which will be enabled by your preparedness for the discussion as well. Take constructive criticism in stride, and remember that feedback is a byproduct and goal of a healthy mentorship. Also, demonstrate how your interests and aims can align with those of your mentor and how they can also further the ambitions of the mentor as well.
Always remain honest with your mentor. Likewise, strive to maintain adequate communication. The two of you may decide that you need weekly, monthly or annual meetings to debrief. Decide together which format and timeline work best for both of you. If you have made a commitment to your mentor, fulfill that responsibility within a timely manner. Finally, define your expectations for the relationship early on. The needs of the mentee or mentor may change and evolve throughout the relationship, so it is best to keep those goals delineated as clearly as possible. There may also be a time when the mentorship has fulfilled its purpose, and it is no longer necessary to continue meeting, which is also acceptable as long as there is clear communication between both parties.
There will be an opportunity to put these mentee tips into practice with the YMC at TTS 2018 in Madrid- more information to come! Email ymc@tts.org with any questions.
---
IN THE NEWS
---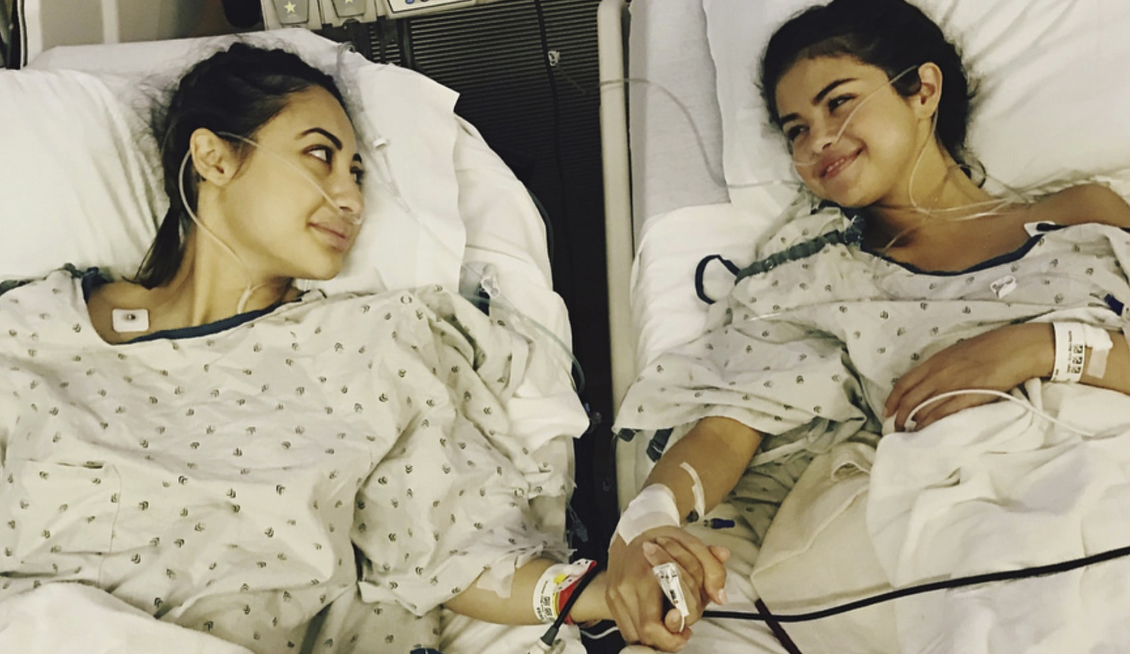 Selena Gomez received kidney transplant from TV actress Francia Raisa
Sept 14 - Selena Gomez recently received a kidney transplant from television actor Francia Raisa due to her struggle with lupus, the actor and singer revealed on Thursday.
Gomez disclosed in an Instagram post confirmed by her publicist that she has been out of the spotlight this summer because she was recovering from the procedure. The 25-year-old calls the transplant "what I needed to do for my overall health".
How Spain became the world leader in organ transplants
Sept 15 - Spain has been the world leader in organ donation for the last 25 years and in 2016 it broke its own record for the number of transplants carried out. But how has Spain done it?
DAAs improve patient and graft survival after liver transplant
Sep 14 - In the era of direct-acting antiviral (DAA) availability, the outcomes of liver transplantation for hepatitis C virus (HCV)-infected patients have improved significantly, according to a new study.
---
2017 CST-CTRMS Joint Scientific meeting

The Canadian Society of Transplantation and The Cell Transplant and Regenerative Medicine Society are pleased to co-host the 2017 CST-CTRMS Joint Scientific Meeting in Halifax, Nova Scotia from September 26 to 29, 2017 in the Halifax World Trade and Convention Centre.
www.cst-transplant.ca/2017_CST-CTRMS.html
---

Join us for this innovative but also challenging comprehensive scientific program that will cover all important topics in reconstructive transplantation. A professional conference venue in the charming city of Salzburg has been identified already to host our varied program. We look forward to welcoming you in Salzburg,