Plenary 2 Speakers revealed!

The Development and Function of Treg

Shimon Sakaguchi
Osaka University, Japan

Lesson learned from Cancer Immunotherapy

Marcela V. Maus
Massachusetts General Hospital, USA



Synthetic Biology-Inspired Designer Cell-Based Therapies

Martin Fussenegger
ETH Zurich in Basel, Switzerland



---
Join the conversation on twitter! - #TTS2018
Follow the TTS 2018 Congress on twitter
@TTS2018

Follow the TRAnsplantation Society on twitter
@TTS0RG
---
Start planning your trip to Madrid!
The New York Times recently had a great interactive article on Madrid.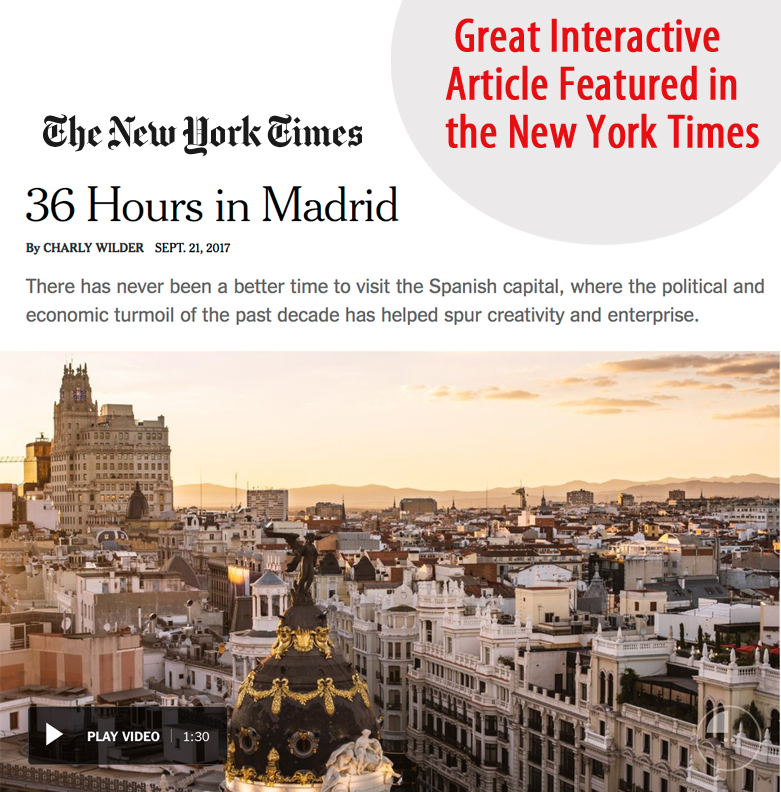 ---
ISN-TTS Sister Transplant Center Program
The deadline to submit an application to the ISN - TTS Sister Transplant Center Program is October 1, 2017 (for 2018).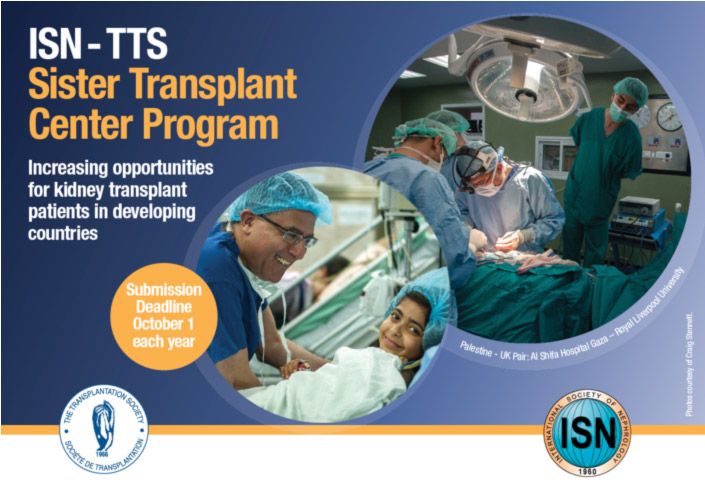 Last The ISN-TTS Sister Transplant Center Program is a joint partnership set up between ISN and The Transplantation Society (TTS) to create new kidney transplant centers and develop existing kidney transplant programs in emerging countries. This initiative encourages transplant centers to work together to increase opportunities for kidney transplant patients in developing countries.
---
FEATURED ARTICLE - Transplantation

Submitted by Dr Peri Kocabayoglu, Editorial Fellow, Transplantation.
Outcomes of Solid Organ Transplants After Simultaneous Solid Organ and Vascularized Composite Allograft Procurements: A Nationwide Analysis.
Aycart MA, Alhefzi M, Sharma G, et al.
Transplantation. 2017 ;101(6):1381-1386.
The procurement of facial vascularized composite allografts (VCA) does not seem to diminish outcomes of transplant recipients who received solid organ allografts from these donors. The authors present results of a first nationwide analysis of facial allograft donor surgery and long-term outcomes of the concomitantly recovered solid organs and their recipients. The identified individuals who received organs from ten donors, in which facial VCA recovery was performed. 36 organs were recovered and transplanted into 35 recipients. The graft survival rates for liver, kidney, heart, and lung allografts as well as recipient survival were calculated and showed no adverse effect of facial VCA and simultaneous solid organ procurement.
---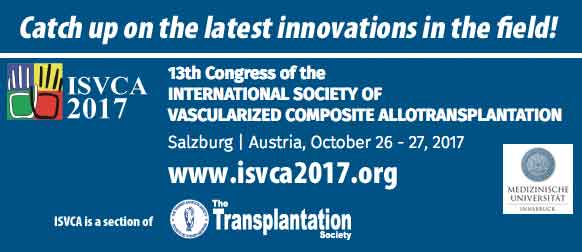 Join us for this innovative but also challenging comprehensive scientific program that will cover all important topics in reconstructive transplantation. A professional conference venue in the charming city of Salzburg has been identified already to host our varied program. We look forward to welcoming you in Salzburg,
---
Australia - A Public Forum on Ethical Issues in Donation and Transplantation

This Public Forum brings together a range of international and Australian experts in the ethics of donation and transplantation, health policy makers and professionals and community leaders, to share their knowledge and experience regarding some of the most important and controversial issues of interest to the Australian public.
This is an unprecedented opportunity for members of the public, health professionals, students, academics, journalists and policy makers to learn about a range of issues, and to be part of a lively conversation with a variety of stakeholders exchanging perspectives and ideas.