HIV Cure? HIV 'Eliminated' From Six Patients Using Stem Cell Transplants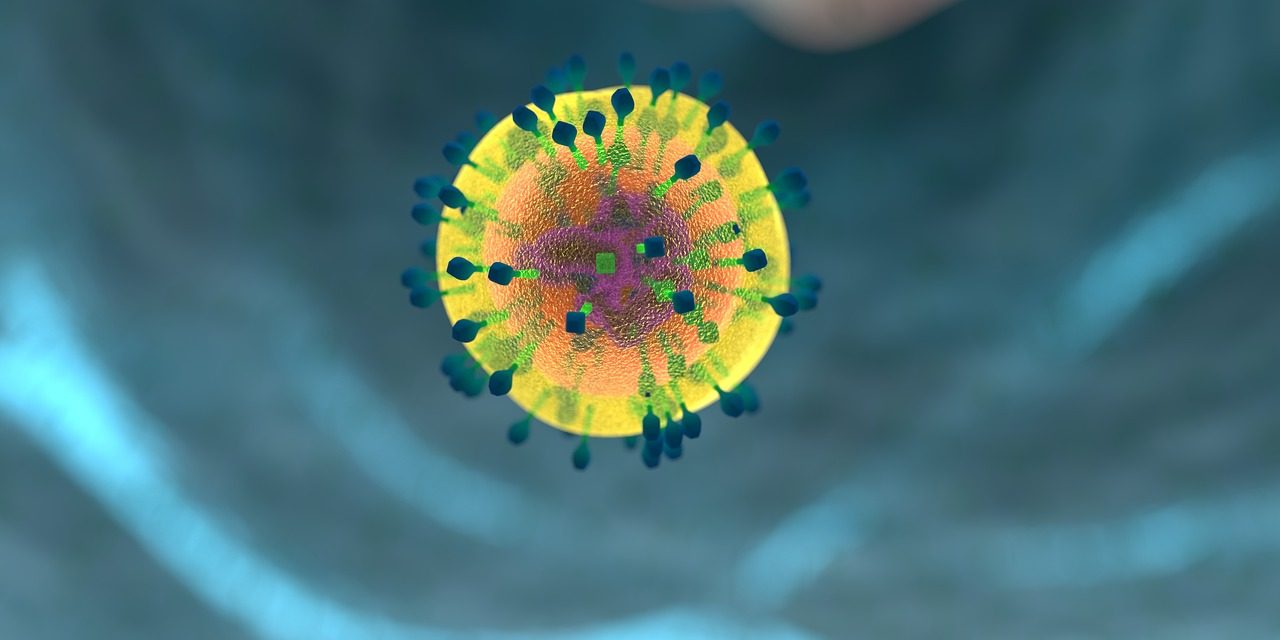 A recent study may have taken a big step towards finding an HIV cure. (Image via Pixabay)
October 19 - Finding an HIV cure has always proven difficult because of a viral reservoir of HIV cells that is untreatable by antiretroviral drugs, but Spanish doctors may have discovered a solution. Doctors believe six people afflicted with HIV have had the virus eliminated from their body and one may even have been completely cured of the virus, according to a study published in the journal Annals of Internal Medicine. The study was carried out by scientists from the Institue of AIDS Research IrsiCaixa in Barcelona and the Gregorio Marañón Hospital in Madrid, Spain, and gives new hope to developing a reliable HIV cure.
In the News
High-Dose Influenza Vaccination May Benefit Transplant Recipient
October 17 - Double-dose influenza vaccine is safe and may increase antibody response in solid-organ transplant recipients, according to a study published in Vaccine.
---
Functional Status In Candidates For Lung Transplantation: Why It Matters
October 17 - Transplantation is in some regards the "end of the line" therapy in medical care as transplantation specialists step in to replace entire organs after other interventions to preserve or restore function have failed. In lung transplantation, donor organs give patients with end-stage lung disease the capacity to breathe better, increase levels of physical activity and reclaim their independence. When successful, lung transplantation is life-changing in more ways than one can imagine.
---
Scientists grow functioning human neural networks in 3D from stem cells
October 18 - A team of researchers has developed three-dimensional (3D) human tissue culture models for the central nervous system that mimic structural and functional features of the brain and demonstrate neural activity sustained over a period of many months. With the ability to populate a 3D matrix of silk protein and collagen with cells from patients with Alzheimer's disease, Parkinson's disease, and other conditions, the tissue models allow for the exploration of cell interactions, disease and response to treatment.
---
How this researcher's risky idea could mean big things for regenerative medicine
October 22 - Every cell in your body contains thousands of different proteins. These complicated molecules regulate chemical reactions, bind to invading bacteria or viruses, carry signals in and between cells, and much more. They are vital to your existence. But determining which proteins are in a particular cell is difficult. The best processes scientists have developed can identify less than 100 of them. Now Nikolai Slavov, a researcher at Northeastern, has devised a method to identify more than a thousand proteins in an individual cell and estimate their abundance.
---
Engineering transplantable fat tissue
October 17 - Researchers at Boston University are the first to have succeeded in engineering vascularized fat tissue that grows or shrinks when given the appropriate physiological signal. The new work is an important step towards making large, centimetre-sized samples of adipose tissue for regenerative medicine applications.
---
Organ donor shortage in Luxembourg
October 17 - Anyone in need of an organ donor in Luxembourg is in for a long wait as the grand duchy has among the lowest donor rates of any Eurotransplant member.
---
Method for determining donor kidneys' suitability for transplantation may be flawed
October 25 - New research indicates that many kidneys obtained for transplantation from deceased donors are not being used because of biopsy findings despite their unreliability and reproducibility. The findings, which appear in an upcoming issue of the Clinical Journal of the American Society of Nephrology (CJASN) and will be published at ASN Kidney Week 2018, may suggest an urgent need to re-examine the role of such biopsies in the allocation of kidneys.
---
Study reveals racial and ethnic disparities in pediatric kidney transplantation outcomes
October 25, 2018 - Although there have been considerable reductions in disparities in adult kidney transplant outcomes in the United States, a new study found that disparities in long-term patient survival among pediatric kidney transplant recipients have worsened. The findings will be presented at ASN Kidney Week 2018 October 23-October 28 at the San Diego Convention Center.