In the News
---
Duke surgeons perform first abdominal wall transplant in North Carolina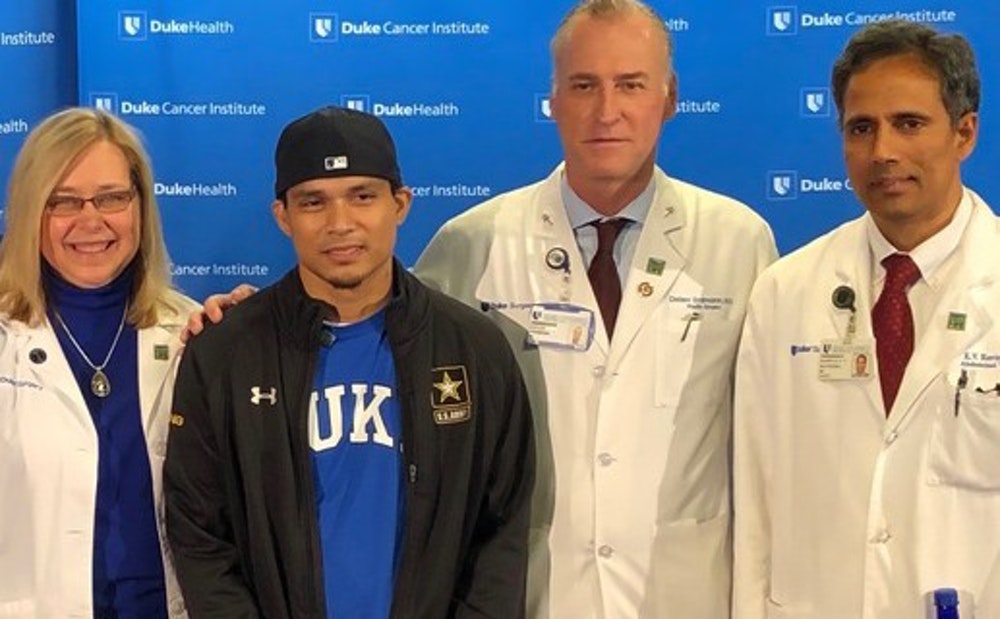 November 27 - While Nauta would wait four more years for the transplantation surgery, a team of Duke doctors including Detlev Erdmann, plastic and reconstructive surgeon, and Kadiyala Ravindra, abdominal transplant surgeon, strategized the surgical plan. "The transplant fell under a subsection of transplants called Vascularized Composite Allotransplantation (VCA)," Ravindra said. "The VCA is a relatively new transplant. Less than 30 cases of abdominal organ and wall transplantations had been done around the world." Ravindra and Erdmann worked closely with Debra Sudan, chief of abdominal transplant surgery.
---
Liver transplant from HIV+ living donor to negative recipient: the unanswered questions
November 28 - A lifesaving partial liver transplant from an HIV-infected mother to her uninfected child – the first of its kind – was conducted last year at the University of the Witwatersrand's Donald Gordon Medical Centre in Johannesburg. More than a year later, both mother and child are doing well. But the crucial question of the child's HIV infection status remains unanswered. And we don't expect to have a definitive answer any time soon.
---
Nanomedicines - curing kidney disorders
November 26 - Nanotechnology, the engineering of atoms or molecules at the nanoscale for biomedical applications is beneficiary for the treatment, diagnosis, and research of diseases, specifically for kidney disorders. Nanomedicine increases drug solubility, reduces off·target side effects and diagnostic tools. Recent researches in this field improve imaging and therapeutics for AKI. Nanomedicine tailors with kidney retention and binds with key membranes and cells which are associated with renal diseases. The binding enhances cells' localization, tolrability and efficacy.
---
Merchants of Death: The Thriving, Unregulated Body Brokerage Industry
November 27 - Organ donors, both living and deceased, play a vital and lifesaving role in modern medicine. Whole-body donors play a role just as vital, enabling scientific research and the training of new physicians. However, the legislation and government oversight involved in organ donation does not currently exist for whole-body donations.
---