In the News
---
Baboons Survive for Half a Year after Heart Transplants from Pigs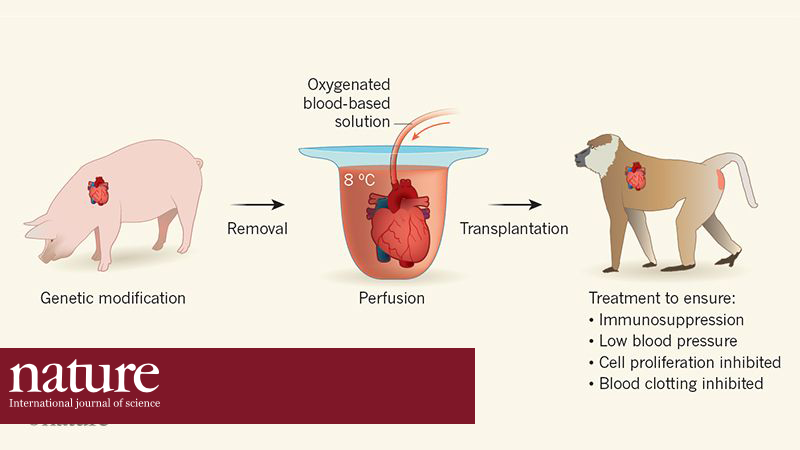 December 5 - A modified protocol has enabled baboons that received transplanted pig hearts to survive for more than six months. This improvement on previous efforts brings pig-to-human heart transplants a step closer.
---
First Successful Uterus Transplant from Deceased Donor Leads to Healthy Baby
December 5 - A Brazilian baby will celebrate her first birthday later this month, less than two years after her mother—unable to carry a pregnancy because she lacked a uterus—underwent a transplant from a deceased donor. The mother is the first in the world to give birth after such a transplant, a feat doctors were not sure would ever be possible.
---
USA - Critics say new transplant rules will benefit big city medical centers
December 5 - The new plan eliminates geographical boundaries drawn years ago that had largely given transplant centers first shot at livers collected from brain-dead donors in hospitals nearby. It moves the liver transplant system farther toward a "sickest-first" model that would send organs to recipients more than 500 miles away if they demonstrate the greatest need.
---
Blast Off! Sending Human Tissue Chips into Space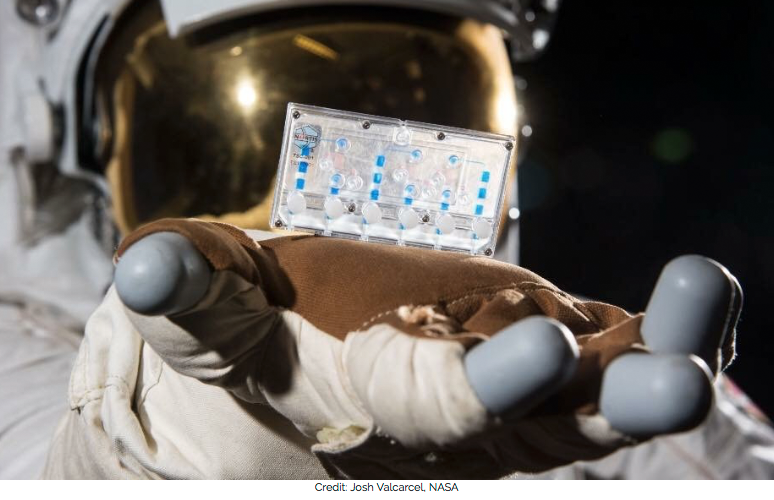 December 4 - A big challenge in unlocking the mysteries of aging is how long you need to study humans, or even human cells, to get answers. But, in partnership with NASA, NIH is hoping that space will help facilitate this important area of research
---
AHA: Hearts From Unusual Donors Could Help Meet Growing Transplant Demand
December 4 - (American Heart Association) Researchers say the ever-growing waiting list of hopeful heart transplant recipients could be trimmed down if only more patients were given the option to open their hearts to unlikely donors.
---
26-year-old face transplant patient reveals new face
November 30 - Less than 11 months after Cameron Underwood underwent a face transplant, the 26-year-old is revealing himself to the world. Underwood, of Yuba City, California, sustained a self-inflicted gunshot to the face in June 2016. The extensive damage left him missing most of his lower jaw, his nose and every tooth but one, a statement said. He also experienced damage to his upper face and palate.
---
How black market dealers are taking advantage of sick Australians by trying to sell them $400,000 organs after surge in 'transplant tourism'
December 3 - Desperate Australians are being targeted by blackmarket organ dealers through social media as demand for kidneys and livers outstrips supply. With a significant shortage of organs available for transplantation in Australia, a parliamentary committee report is urging the government to act to prevent a boom in black market organs. There were 1,423 people listed on organ transplant waiting lists in Australia in September, 1003 of which were waiting on a new kidney transplants
---
Watch: 3D.FAB bioprint "living bandage" within regenerative medicine research project
November 29 - Clinicians of various specialties require autologous implantable tissues to repair and replace damaged tissue caused by diseases or trauma. With 3D bioprinting it is possible to manufacture such tissues, however, its biomechanical characteristics reduce its capabilities to be sutured. As a result, 3D.FAB, a French additive manufacturing platform, is developing a "living bandage" using 3D bioprinting and direct additive manufacturing. According to the platform's project "STRESSKIN," such technologies can be positioned in this field of regenerative and personalized medicine to address this issue.
---
The Actin Superhighway
What looks like a traffic grid filled with roundabouts is nothing of the sort: It's actually a peek inside a tiny microchamber that models a complex system operating in many of our cells.
---