TTS 2019 Regional Meeting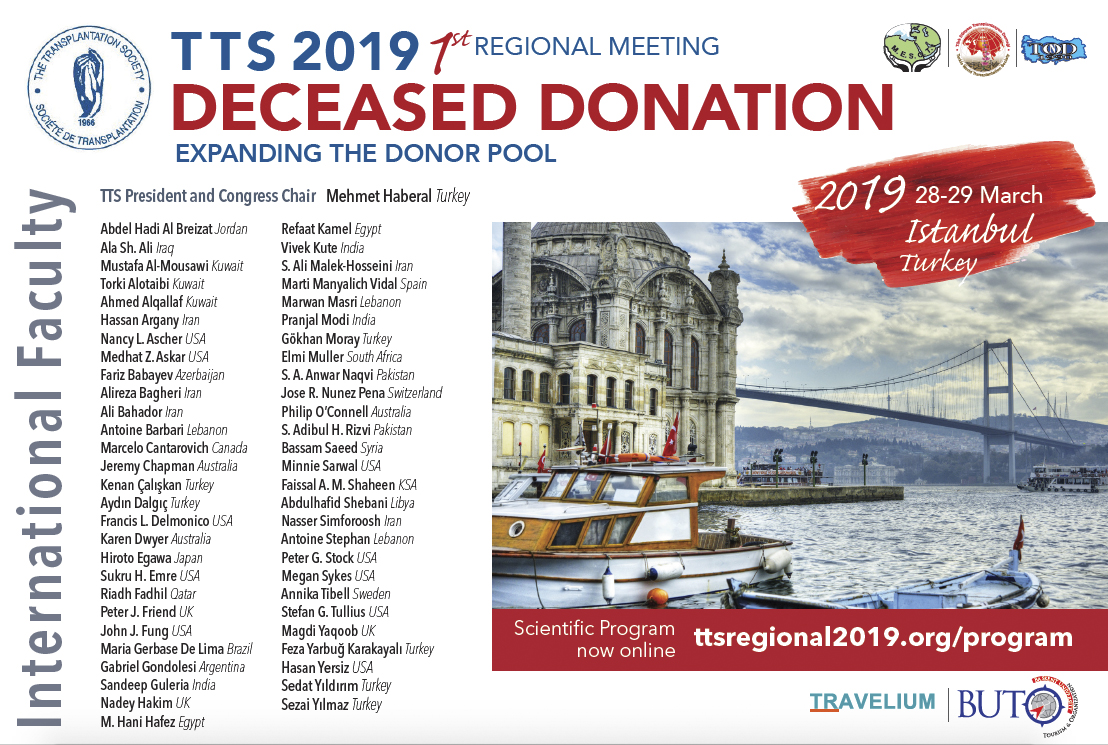 The TTS 2019 Regional Meeting will feature a distinguished international faculty to discuss the critical issues in expanding the donor pool for deceased organ donation.
We are offering low registration fees, which are further reduced for TTS, MESOT, TDTD or TOND Members, nurses and non physicians. Students may attend the meeting for free.
In the News
'Mini' livers from iPS cells to be transplanted into sick infants
Yokohama City University said it expects to win approval to begin transplants of "mini" liver bio-engineered from induced pluripotent stem (iPS) cells into infants with serious hepatic disease. Researchers intend to submit their clinical study proposal as early as this summer to a screening committee set up at Keio University to examine the safety of projects involving regenerative medicine.
---
HBV, HCV, and HIV Screening Results of Deceased Solid Organ Donors
February 21 - Increased risk donors may be significantly more likely to be hepatitis C virus (HCV)- and hepatitis B virus (HBV)-positive compared with standard risk donors, according to a Morbidity and Mortality Weekly Report. To reduce the risk for unintended organ transplantation-associated HBV, HCV, and HIV transmission, the Public Health Service released a revised guideline in 2013 that described criteria to categorize donors at increased risk for transmitting these viruses to recipients and recommends universal donor testing for HBV, HCV, and HIV.
---
Stem Cell-Macrophage Interactions with Ferumoxytol and Ferumoxytol-derived Nanoparticles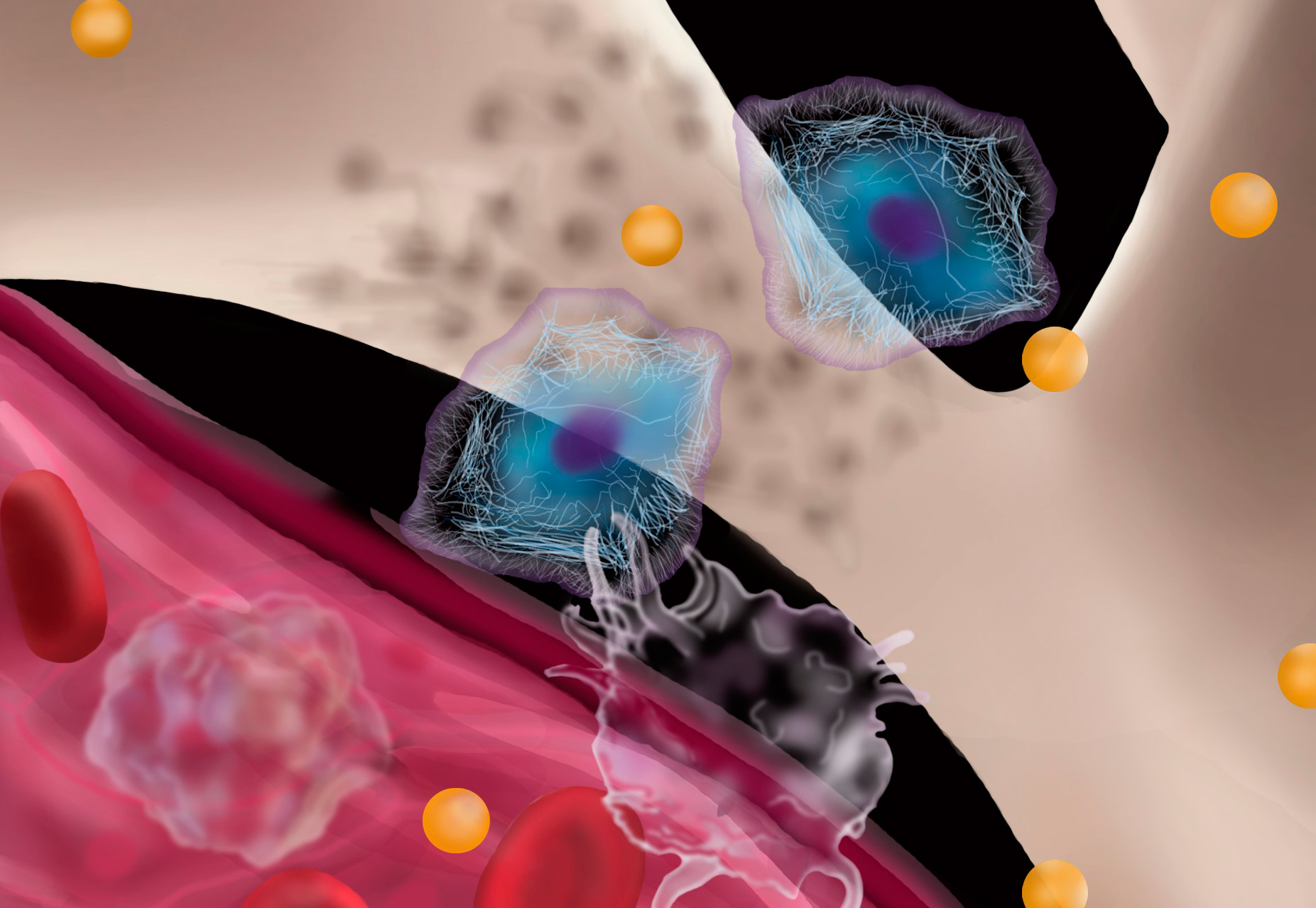 February 22 - Bone and cartilage injuries can cause chronic pain, joint stiffness, and impair mobility. Bone and cartilage injuries can result from degenerative arthritis, trauma, or tumor surgery, and often do not heal without major surgery. Stem cell transplants can directly repair bone and cartilage defects. Stem cell transplants can also reduce pain by producing anti-inflammatory mediators. However, harvesting stem cells from a patient is expensive and requires a biopsy or surgery to harvest them.
---
Doctors eradicate Hepatitis C in patients after heart transplants from infected donors
February 25 - Nine patients have recently been cured of the Hepatitis C virus (HCV) following lifesaving heart transplants from deceased donors who were infected with the disease, according to a new study. The results highlight the potential for expanding the use of HCV-infected organs, including hearts, to broaden the donor pool for the more than 100,000 Americans currently on a transplant waitlist.
---
Researchers Seek Ways to Prevent Diabetes Onset in High-Risk Patients'
February 26 - Researchers have long believed that diabetes begins when the immune system attacks insulin-producing beta cells in the pancreas. But by investigating beta cells' complex biology, researchers at the University of California-San Francisco Diabetes Center made a discovery that could prevent the onset of the disease in people who are at high risk.
---
Urea-powered nanomotors a promising therapy for bladder cancer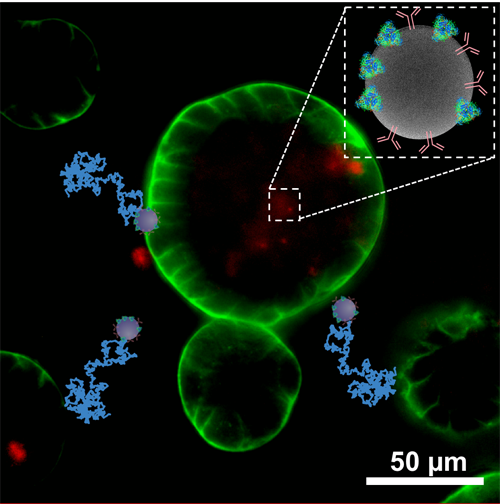 February 25 - IBEC's Smart Nano-Bio-Devices group have published a paper describing nanomotors that can attack 3D bladder cancer spheroids in vitro. The nanomotors carry anti-FGFR3 on their outer surface, an antibody that not only enables cancerous cells to be specifically targeted, but also inhibits the fibroblast growth factor signaling pathway, suppressing tumor growth.
---