TRANSPLANTATION - WEEK'S MOST DOWNLOADED PAPER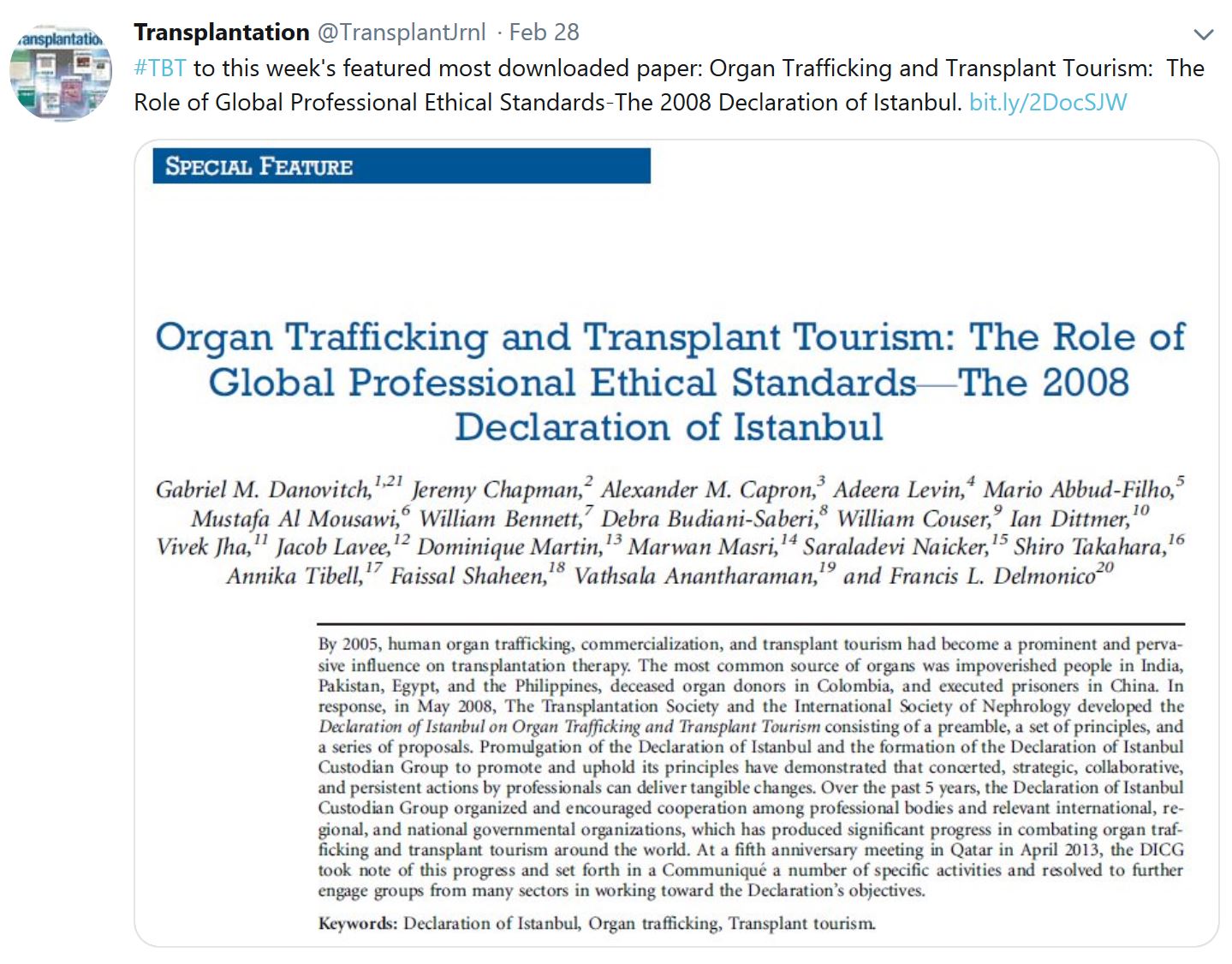 TTS 2019 Regional Meeting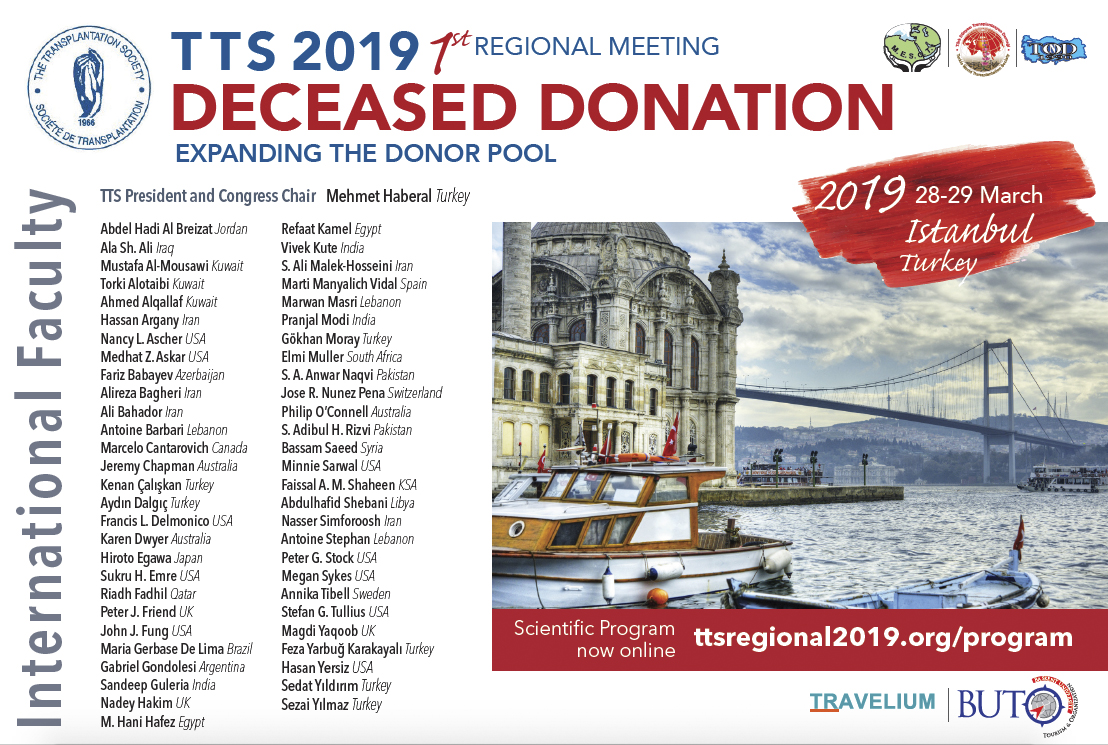 The TTS 2019 Regional Meeting will feature a distinguished international faculty to discuss the critical issues in expanding the donor pool for deceased organ donation.
We are offering low registration fees, which are further reduced for TTS, MESOT, TDTD or TOND Members, nurses and non physicians. Students may attend the meeting for free.
In the News
A decade after the first person was cured of HIV, a second patient is in long-term remission
The anonymous case, referred to as the "London patient" by researchers, was cautiously reported in the journal Nature as still too "premature" to be declared a cure, but is a long-awaited advance. It was scheduled to be announced Tuesday at an HIV conference in Seattle, 12 years after Timothy Ray Brown, known in medical circles as the "Berlin patient" was cured by a similar stem cell transplant, galvanizing the field of HIV research and sparking the search for a cure.
---
Are Stem Cell Transplants A Cure For HIV? Not So Fast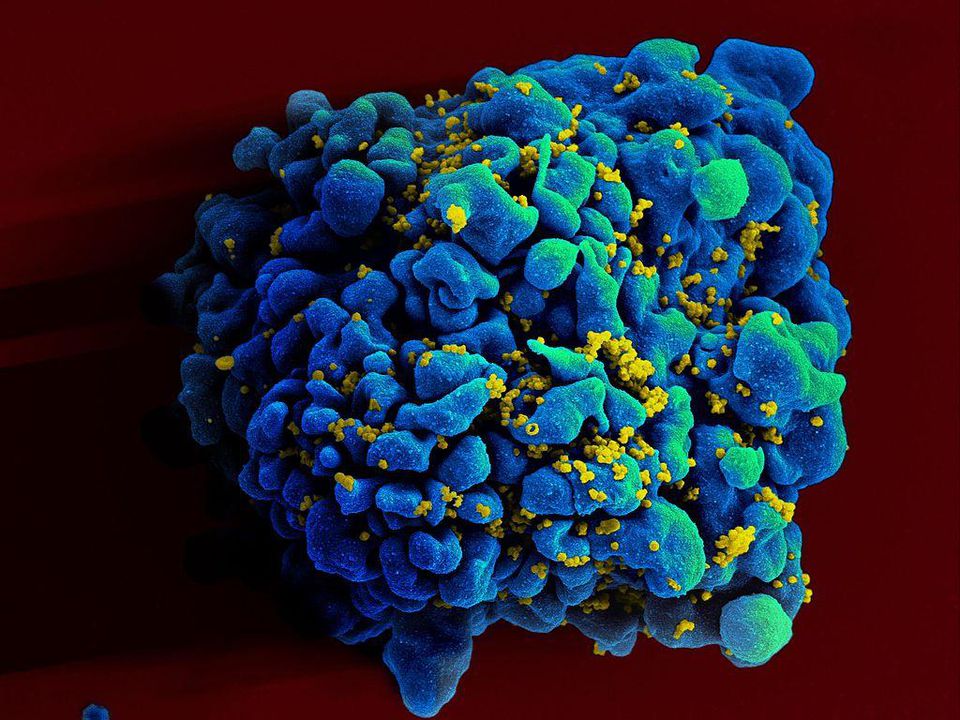 HIV infected T-cellNIAID
The current unidentified patient has been free of HIV for eighteen months now, a remarkable achievement, though too early to really claim as a cure.
---
High cure rates follow HCV positive-to-negative heart transplants
March 1 - Hepatitis C virus-negative candidates who receive transplants with HCV-infected hearts experience acceptable outcomes and high cure rates, according to recently published study findings.
---
Expanded single cord blood unit decreases hematopoietic recovery time after transplantation
March 1 - An ex vivo-expanded umbilical cord blood unit appeared safe and effective as a standalone hematopoietic stem cell graft, shortening time to neutrophil and platelet recovery, according to results of a phase 2 study published in Journal of Clinical Oncology
---
Blood test could give two month warning of kidney transplant rejection
February 28 - New research has found a way to predict rejection of a kidney transplant before it happens, by monitoring the immune system of transplant patients. The research has found that a signature combination of seven immune genes in blood samples can predict rejection earlier than current techniques. Monitoring these markers in transplant patients with regular blood tests could help doctors intervene before any damage to the organ occurs, and improve outcomes for patients.
---
Research suggests that medications for kidney transplants increase risk of skin cancer
February 27 - A study led by researchers at RCSI (Royal College of Surgeons in Ireland) has analysed the pattern of skin cancer rates in kidney transplant patients, which suggests the increased risk is related to the anti-rejection medications.
---
DAA therapy after HCV-positive heart transplant results in 100% SVR
February 27 - Patients who completed direct-acting antiviral therapy after orthotopic heart transplantation with hepatitis C-positive donor hearts achieved sustained virologic, according to results from a recent study.
---