PROF. HABERAL RECEIVES HONORARY FELLOWSHIP OF THE ROYAL COLLEGE OF PHYSICIANS AND SURGEONS OF GLASGOW
Prof. Mehmet Haberal, President of The Transplantation Society, was selected by the Royal College of Physicians and Surgeons of Glasgow to receive Honorary Fellowship, which is presented only to those distinguished individuals who possess an international reputation in the field of surgery or medicine.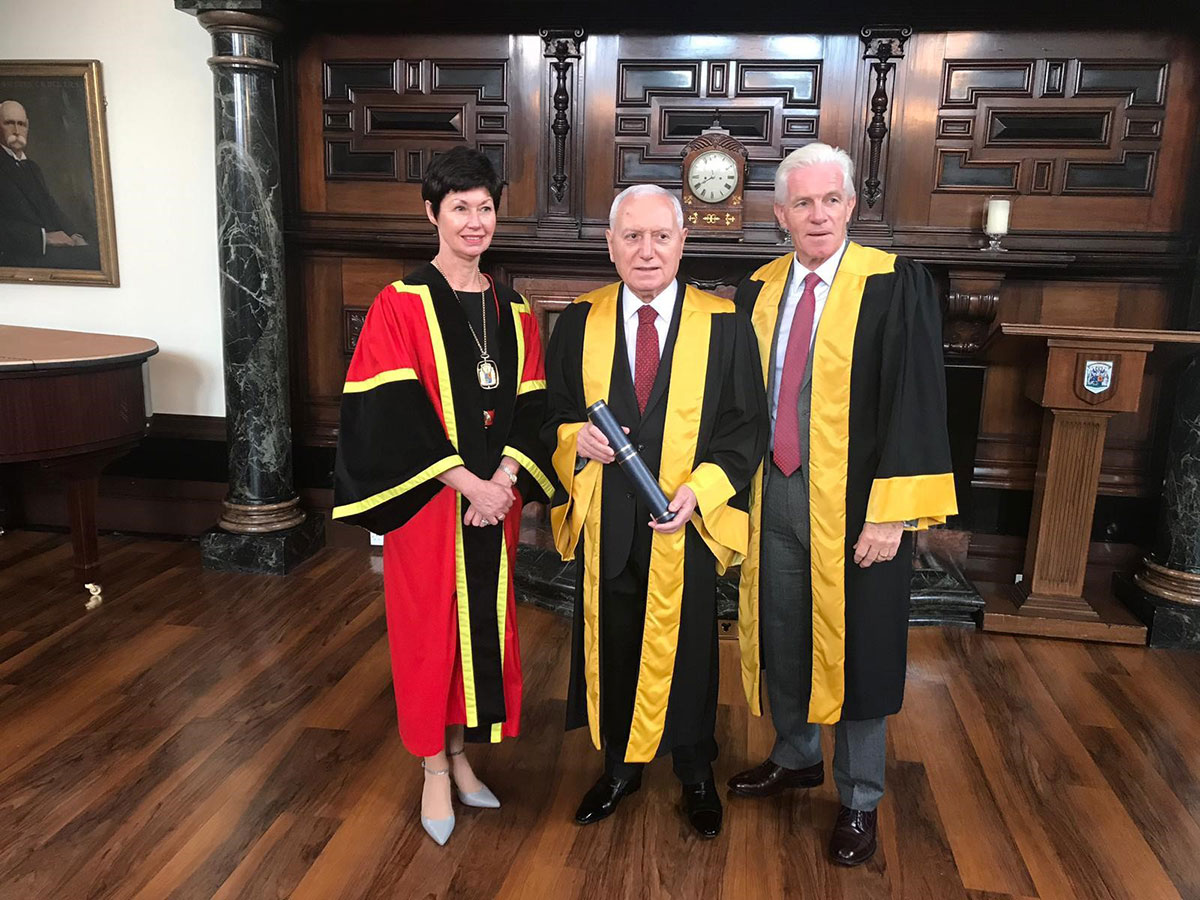 Prof. Mehmet Haberal with RCPSG President Prof. Jackie Taylor and RCPSG Past-President Prof. David Galloway following the ceremony
A FEW WORDS ABOUT SPLIT – THE NEWEST TTS SECTION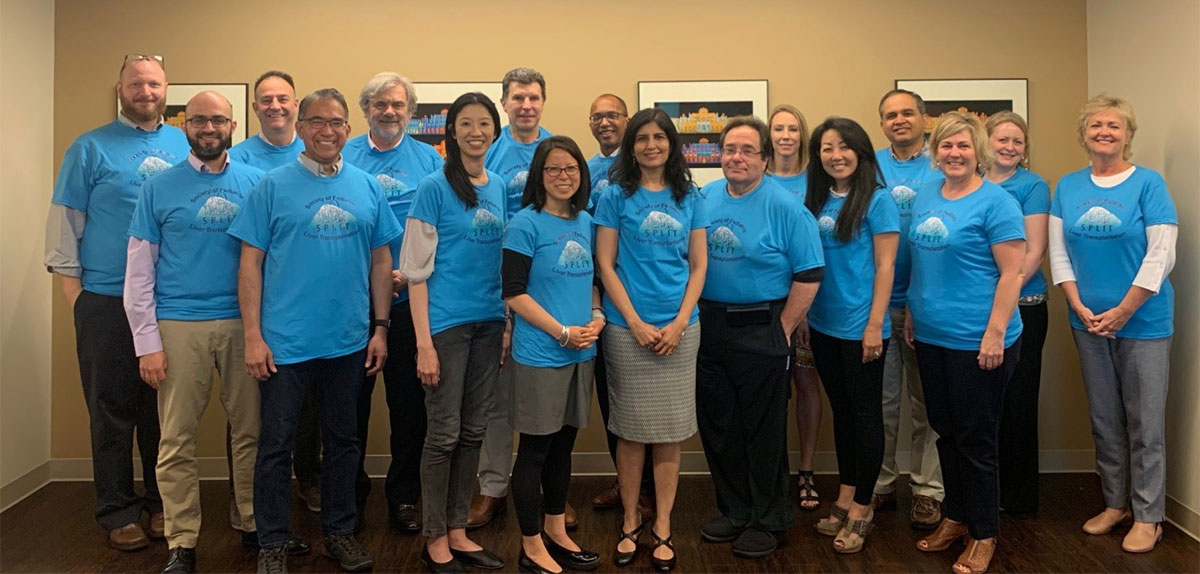 Photo taken of the 2019 Council at our Mid-Year Meeting in Rockville, Maryland.
Back row (from left to right): Jeff Mitchell, Simon Horslen, Riccardo Superina, Marcelo Cantarovich, Beau Kelly, Jennifer White, Ravinder Anand, Katie Tait, Sue Feist
Front row (from left to right): Saeed Mohammad, George Mazariegos, Vicky Ng, Evelyn Hsu, Nitika Gupta, Steve Lobritto, Sue Rhee, Dana Mannino
The Studies of Pediatric Liver Transplantation (SPLIT) was started in 1995 and has evolved from a voluntary research registry into a multi-faceted organization focused on research, education, quality improvement, patient advocacy, mentorship, and improving outcomes for children receiving liver transplantation. Work from the SPLIT data registry was modeled to help develop the disease severity scoring system (PELD) for children. SPLIT held NIDDK U01 funding between 2004 and 2009. The organization has continued to grow in scope and membership, but remains constant with the unwavering vision to be the voice for children requiring liver transplantation. In 2018, SPLIT incorporated, changed its name to The Society of Pediatric Liver Transplantation (allowing retention of its longstanding SPLIT acronym), acquired tax-exempt status (501c(3)), and became the newest section of The Transplantation Society.