CEREMONY AT ABU ALI SINA (AVICENNA) TRANSPLANT CENTER IN SHIRAZ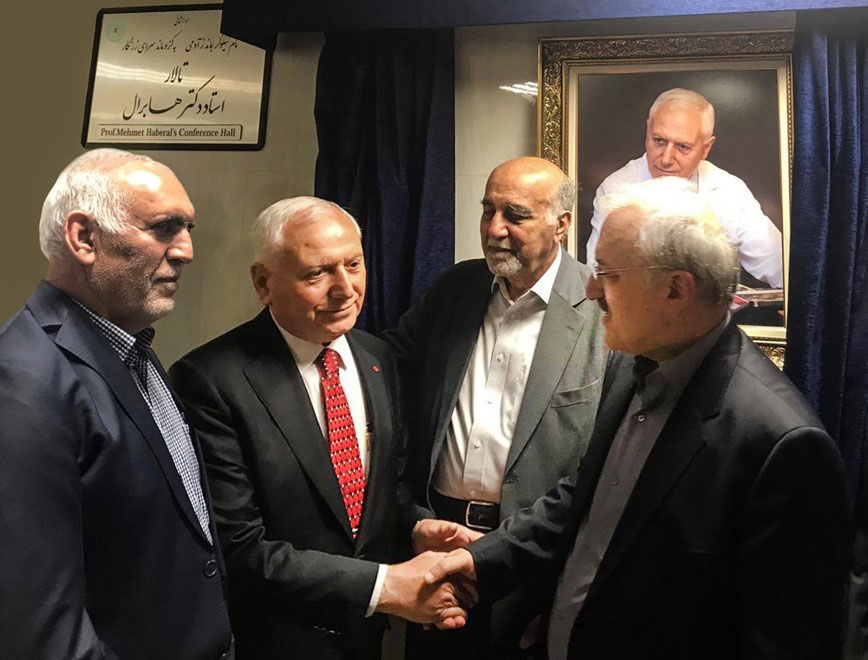 From left to right: Prof. Seyed Ali Malek-Hosseini (Past-President of MESOT), Prof. Mehmet Haberal (President of TTS),  Prof. Iradj Fazel (also Past-President of MESOT), and  Iranian Minister of Health and Medical Education Saeed Namaki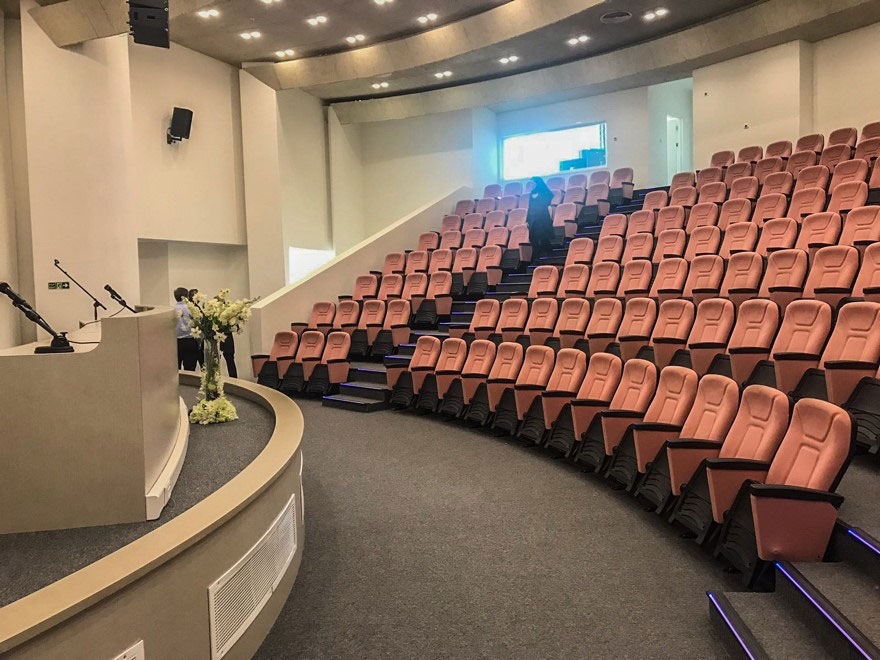 Prof. Mehmet Haberal's Conference Hall
Having opened its doors to patients just a few years ago and headed by Prof. Seyed Ali Malek-Hosseini, Past President of the Middle East Society for Organ Transplantation, the Abo Ali Sina (Avicenna) Organ Transplant Center at Namazi Hospital in Shiraz is already one of the largest and most active centers in the Middle East, providing not only medical but also research and educational facilities.
On August 20, 2019, Prof. Malek-Hosseini organized an event at the Abu Ali Sina Transplant Center to thank its benefactors and supporters while simultaneously celebrating 10,000th solid organ transplant.
As a token of their appreciation to Prof. Haberal, President of TTS, for his support and encouragement through the years, the 300-seat auditorium in the new hospital was given his name. Attended by a large number of renowned physicians from Iran and the world, the official opening and unveiling of Prof. Haberal's name and portrait at the entrance of the auditorium was performed by the Iranian Minister of Health and Medical Education Saeed Namaki. Praising him for his pioneering role in transplantation in the world, Minister Namaki thanked Prof. Haberal for his continuing support of transplant activities throughout the region. In his address to the gathering at the celebratory dinner following the ceremony, Prof. Haberal thanked Prof. Malek-Hosseini and all of his colleagues in Iran for their 'important work and their efforts to increase deceased donation in Iran. Shiraz in particular sets an example to the world by performing 95% of kidney and 90% of liver transplants from deceased donors.
ISN-TTS SISTER TRANSPLANT CENTERS PROGRAM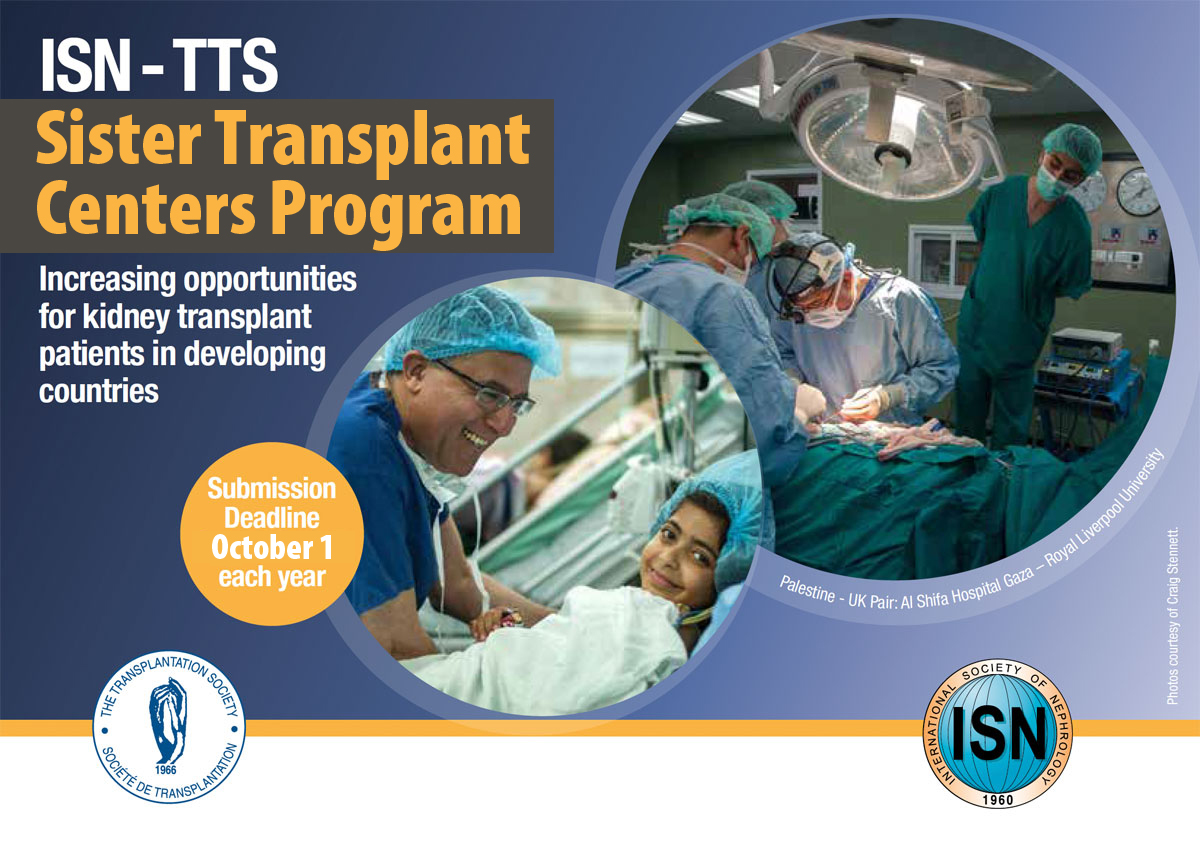 THE DEADLINE TO SUBMIT AN APPLICATION TO THE ISN - TTS SISTER TRANSPLANT CENTERS PROGRAM IS OCTOBER 1, 2019 (FOR 2020).
The ISN-TTS Sister Transplant Centers Program is a joint partnership set up between ISN and The Transplantation Society (TTS) to create new kidney transplant centers and develop existing kidney transplant programs in emerging countries. This initiative encourages transplant centers to work together to increase opportunities for kidney transplant patients in developing countries.
CLICK HERE TO LEARN MORE