JUST RELEASED -
TRANSPLANTATION DIRECT
- AUGUST ISSUE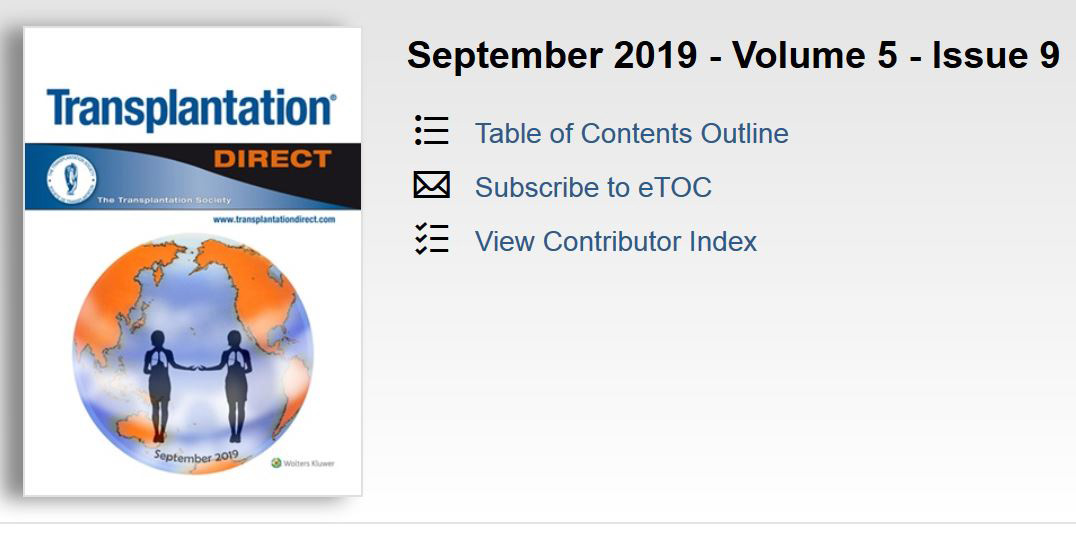 The September issue of Transplantation Direct includes topics in kidney, liver, and heart transplantation. In kidney transplantation, we have an important article on the influence of antibiotic therapy on tacrolimus dosing. We also offer articles on the molecular analysis of extracellular vesicles in preservation fluid that identify potential biomarkers predicting posttransplant kidney function, and on analysis of circulating B cells with memory and antibody-secreting phenotypes to predict DSA development after pediatric kidney transplantation. Three aspects of liver transplantation are covered, including graft and biliary outcomes after "staged biliary reconstruction", a renal sparing immunosuppression protocol for patients with severe renal dysfunction, and a case report of a very late hepatocellular carcinoma recurrence after transplantation. Finally, we make available a comprehensive literature review on direct-acting antiviral (DAA) therapy in the scenario of heart transplantation. As always, we welcome you to visit our Transplantation Direct website for full article details.
ISN-TTS SISTER TRANSPLANT CENTERS PROGRAM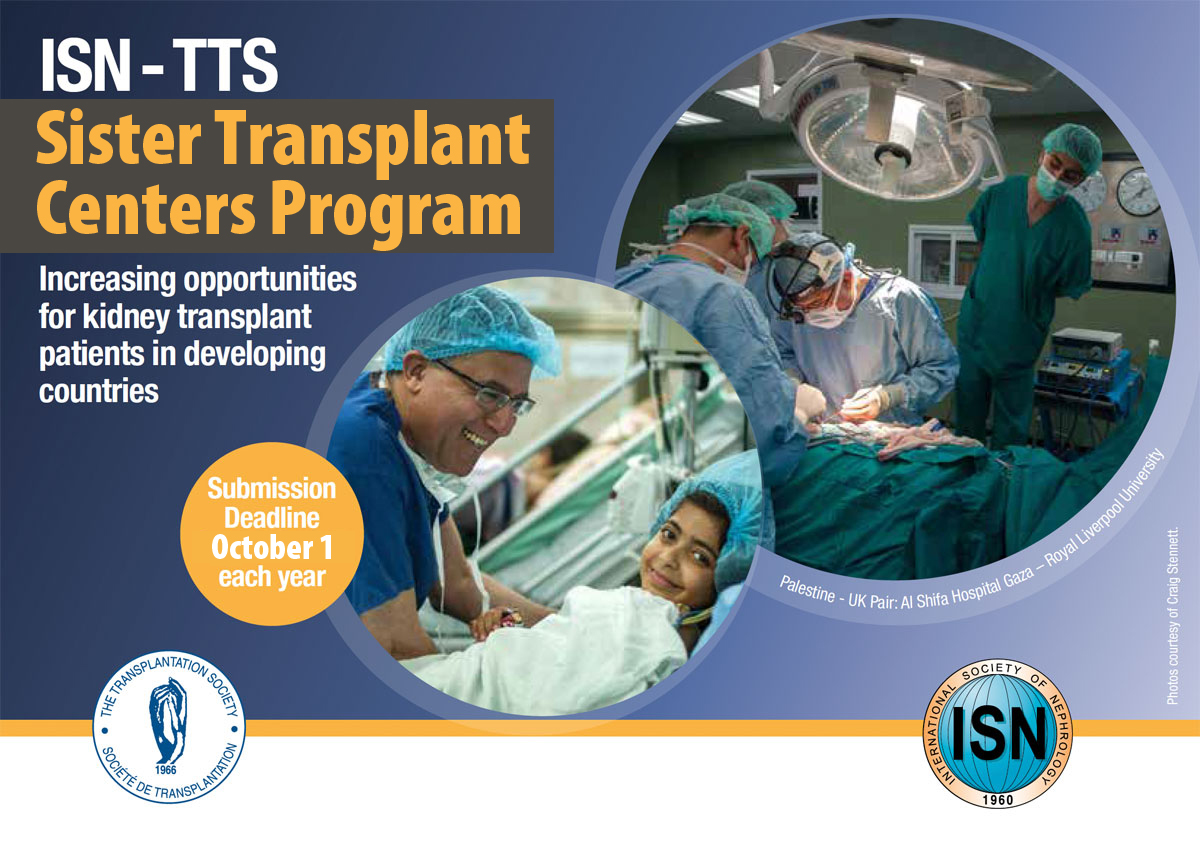 Dear Colleagues,
We are delighted to announce that the next deadline to apply to the ISN-TTS Sister Transplant Center Program is October 1, 2019.
This program is a joint partnership between ISN and TTS to help establish new kidney transplant centers and develop existing kidney transplant programs in developing countries. This initiative fosters partnerships between experienced transplant centers in the developed world (Supporting Centers or SC's) and emerging new or developing transplant centers (Emerging Centers or EC's) in the developing world. The Program offers step-wise funding from ISN-TTS to help facilitate vital multidisciplinary training and exchange of knowledge and expertise from the dedicated SC to EC.
This is a wonderful opportunity for SC's in the developed world to get involved in Global Health and help spread ethical and competent transplantation to regions of the world with limited or no access to transplantation at present. And it gives a chance to the emerging center to link with a multidisciplinary team of international experts in transplantation from one of the world-leading centers.
So please carefully look at this exciting opportunity on www.stc.theisn.org. Deadline for completed applications is October 1, 2019 and decision on success will be announced at the end of the year.
Best of luck, and we look forward to reading your application.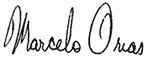 Marcelo Orias
ISN Sister Transplant Center Program Chair


Dirk Kuypers
TTS Sister Transplant Center Program Chair