Transplantation - Highlighted Article

Dr. Andrea Schlegel, Editorial Fellow, Transplantation
Heavy Alcohol Use Among Deceased Donors Does Not Impact Recipient Outcomes After Liver Transplantation
Arora SS, Chahal KS, Axley P, et al.
Transplantation: November 2018 Vol 102 Issue 11 p 1864 –1869
The assessment of donor risk factors is possibly the most arbitrary pathway in solid organ transplantation and largely differs among centres and even single surgeons. Authors explore here the impact of alcohol abuse in liver donors. The large UNOS database is used for the analysis of 7166 liver donors, reported as heavy drinkers and who donated their livers between 2002 and 2014. Importantly, a significant proportion of donors (24%) was already declined by the implanting team or surgeon simply based on past medical history and the parameter heavy drinking prior to procurement without further macroscopic evaluation of the liver tissue. Outcomes from liver transplantation of such donor livers was equally good compared to livers from non drinking donors with similar graft and patient survival, function and complications. Heavy drinking is a perfect example of a presumed too high donor risk, which lead to an early decline of donor organs, which are sometimes not even properly evaluated.
TTS Education Committee's Precision Medicine Webinar Series - NEW RELEASE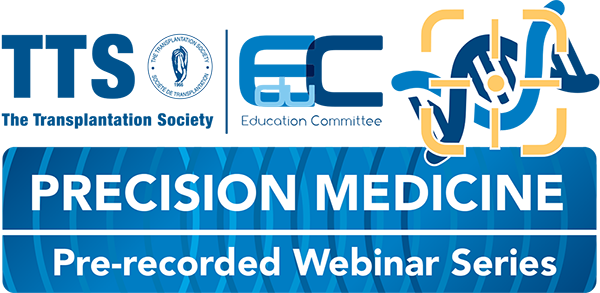 New release - the most recent webinar in the Precision Medicine Webinar Series. Dr. Peter Nickerson is presenting on new concepts for improving long-term outcomes. This webinar is moderated by Patricia Campbell. Still available, the previous webinars in the series. Log in and take advantage of writing questions to the moderators and presenters in your own time.
CLICK HERE TO VIEW
OCTOBER 23 - Webinar announcement

TITLE: PSYCHOSOCIAL ASPECTS OF VCA
WEDNESDAY, OCTOBER 23, 2019 - 10:00 AM EDT (MONTREAL TIME)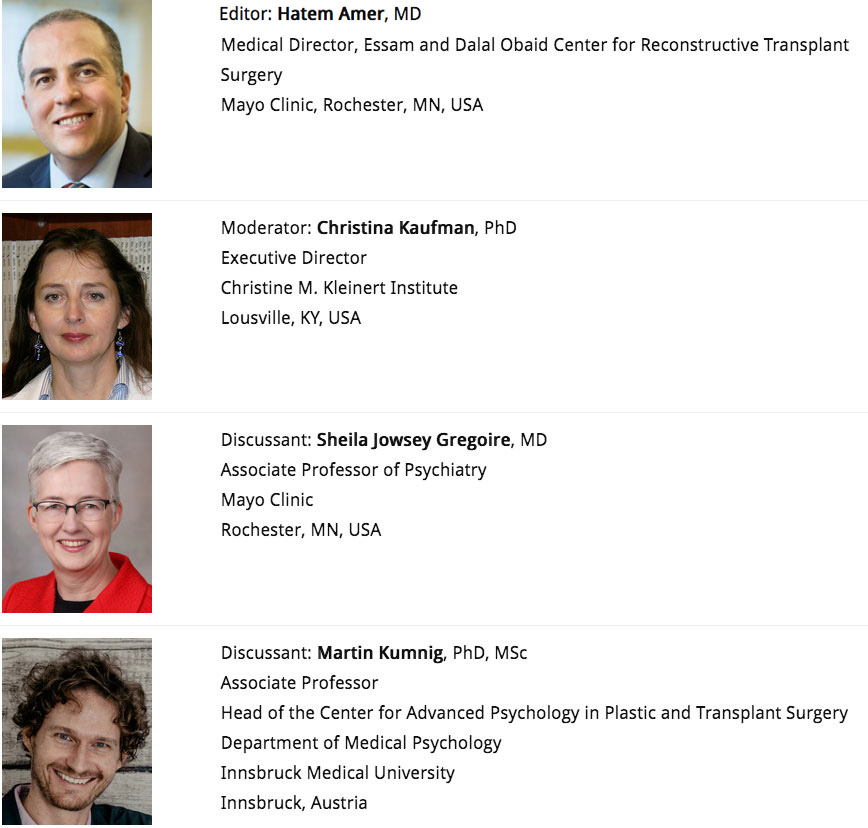 Objectives:
This webinar will highlight the psychosocial challenges that potential recipients face and the importance of the evaluation and support on outcomes of VCA.
CLICK HERE TO SIGNUP AND LEARN MORE