President's Message
---
Presence (Globally)
Engagement
Partnership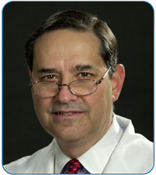 Francis L. Delmonico,
TTS President
I write to all TTS members at this exciting time of strategic planning following the Berlin Congress—that will engage TTS in projects of organ donation and transplantation throughout the world. Indeed, the focus of the strategic plan for 2012–2014 is to fulfill the mission of TTS in having global presence, engagement and partnership. These three words, presence and engagement and partnership, will be the cornerstones of TTS activity for the next two years.
TTS wishes to exercise a vital role in the development of transplantation through expansion of deceased organ donation and with the proper oversight of living donor transplantation, consistent with WHO and Declaration of Istanbul principles. A 5th anniversary of the Declaration of Istanbul is currently planned for April 2013 in Doha, Qatar. TTS intends to work closely with National Ministries of Health in securing resources for the development of deceased organ donation, especially in those locations of the world in which no such program exists.
TTS will work with the WHO in an ongoing project of vigilance and surveillance—the "Project Notify", intended to assemble a comprehensive database of information regarding the transmission of infectious disease and malignancy from organ donors.
We plan to expand membership in the Society, which has increased from 2000 in 2006 to more than 5000 in 2012. The approach of national (country) society affiliation will be continued. Currently, there are more than 1000 members from developing countries and TTS mission of providing information throughout the world will now be best accomplished through our official Journal Transplantation being distributed to all TTS members electronically with each issue.
Under the leadership of our Education Committee, a Transplantation Society Academy will be developed for those interested in education and prospering their careers by learning how to teach. More will follow soon on this development by electronic notice to all TTS members.
TTS is eager to facilitate professional relationships between the other major stakeholders in transplantation; and thus, a liaison is being developed with ISHLT, ILTS, IPTA and ISN.
Again, the three words of the strategic plan for the next 2 years are encapsulated by presence (globally), engagement and partnership as the modus operandi for TTS as we go forward together.
It is indeed an honor and privilege to serve as TTS President at this time.
---