Basic Science Committee Update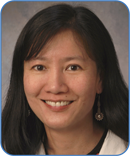 Anita Chong
Committee Chair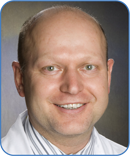 Stefan G. Tullius
Committee Co-Chair
---
The 13th Basic Science Symposium of TTS / 3rd Basic Science Meeting of ESOT that took place in Paris on November 7–9, 2013 was another exciting, educational and interactive meeting. More than 146 abstracts were received, a record number, and of those, 20 were selected for oral presentation.
The program, chaired by Maria Cristina Cuturi from Nantes, along with co-chairs, Marc Dahlke from Regensburg, Germany and Stefan G. Tullius, Boston, USA, combined a line-up of key opinion leaders in the field presenting the most relevant updates on all aspects of sciences in transplantation and neighboring basic and translational disciplines. More than 20 Mentor-Mentee travel awards were given to young, aspiring researchers and their mentors to promote their attendance to the meeting. The awards were sponsored by The Transplantation Society, in collaboration with the Canadian Society of Transplantation, the Société Francophone de Transplantation (France), the Deutsche Transplantationsgesellschaft (Germany), the Japan Society for Transplantation, and The Transplantation Society of Australia and New Zealand, as well as the International Liver Transplantation Society and the International Society of Heart and Lung Transplantation. This was a truly international, multi-organization effort, supporting the spirit of advancing transplantation sciences. We are extremely grateful to all cooperating societies.
We hope that you had a chance to attend this meeting and we are looking forward to give you a full review of the meeting in the next edition of the Tribune.