Welcome to Intestinal Rehabilitation and Transplant Association
2015 Symposium Highlights (Argentina - June 2015)

 

 
 
President's Message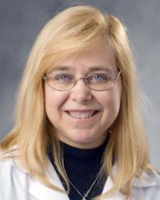 I am honored and humbled to serve as your newly elected President of the Intestinal Rehabilitation and Transplant Association. The XVII bi-annual international small bowel transplant symposium (ISBTS) meeting in Buenos Aires, Argentina was held in June 2015 and was a resounding success. Evidence of the success is shown by the record attendance, fabulous presentations on multi-institutional trials and collaborations to answer scientific questions and what I would call infectious enthusiasm for the care of patients with intestinal failure along the entire continuum of disease.   Although many contributed to the meeting success, I want to personally recognize the substantial contributions by the Chair of the local organizing committee, Gabriel Gondolesi and the  immediate past President, Doug Farmer for all their hard work to make the meeting such a huge success.
For those reading carefully above you may have noted that the name of our organization has changed from the Intestinal Transplant Association to the Intestinal Rehabilitation and Transplant Association.  This new name has been discussed over several years and was adopted this year by the council to more accurately reflect the entire spectrum of our bi-annual meeting.  As many of you recognize, our organization has for years reported on the newest developments in the fields of intestine transplantation and intestine rehabilitation.  The broader scope of our meeting was evident as we celebrated 3 Living Legends (Tom Starzl, Stanley Dudrick, and Masayuki Okumura)and their essential contributions to our field.  In addition 9 distinct working groups summarized the state of the current literature in the clinical care and basic science of intestine rehabilitation and transplantation and identified gaps in knowledge and priorities to guide future research efforts.  Keep your eyes out in The American Journal of Transplantation for the summaries which are anticipated to be published soon.
The final piece I want to share with you is that the ITA council had the first ever strategic planning retreat and I look forward to sharing further details of our plans in future newsletters.   In the meantime, if you are interested in participating in the activities of the Association in between the Bi-annual meetings, please join one of our committees or working groups.  We have active committees in research and allied health and are organizing a work group for social media and there are numerous ongoing education and research projects.  We welcome your contributions and suggestions.   
Sincerely,
Debra L. Sudan,
IRTA President