Welcome to Intestinal Rehabilitation and Transplant Association

The deadline to vote is extended to March 1, 2019.
Dear colleagues,

On behalf of the Intestinal Rehabilitation and Transplant Association we would like to encourage you to participate in our 2019 Election. Your vote can be cast by following the steps below:
Using your IRTA membership log in information, log onto the site.
Click the "IRTA 2019 Election", you will be taken to the election ballot.
The 2019 election ballot includes photos and biographical sketches of each nominee. Complete your ballot and hit submit.
Cast Your Vote (You must be logged into the website)
Thank you for being an active member of our Association and we hope to welcome all of you to the 16th International Congress of the IRTA in Paris, France from July 3-6, 2019. Visit www.cirta2019.org for more information.

Sincerely,
Gabriel E. Gondolesi
IRTA Secretary-Treasurer
---
---
Request for international collaboration in a
Multicenter retro-and prospective observational cohort study on "GENETIC MUTATIONS IN INTESTINAL TRANSPLANTATION (GEM-IT)"

- supported by the IRTA
---
---
Update from the IRTA President
Dear colleagues,
I want to update you briefly on important developments in the IRTA. First, the scientific committee led by Rob Venick, MD, has been successful in getting the new and improved Intestinal Transplant Registry transitioned and operational. Thank you to the more than 40 centers that have already entered new or updated past data. For medical centers who have data to input or update, the drive to complete center data entry is on. We are extending the end of data submission to Monday December 4, 2017 to allow analysis and preparation of an update for our community through a webinar in January 2018. The registry web link can be found here.
Also, Dr. Yaron Avitzur and colleagues have formed a working group to add intestinal failure data into our registry and to develop a plan for a pilot study. Stay tuned for additional details as they become available.
If you have not already done so, please renew your membership in the IRTA today. Joining the IRTA will give you access to the newly revitalized transplant and intestinal failure registry now housed at the Terasaki Foundation, as well as help connect you with our community and our committees that will benefit from your participation. You can apply to become a member of the IRTA here. If you are currently an IRTA member, and interested in engaging on one of our committees, you can apply here. I especially want to encourage you to help engage our younger colleagues in both medicine and surgery to become members and get involved in the work of the various committees.
Finally, planning is beginning for the CIRTA in Paris in July 3-6, 2019. Save the date for what will be a memorable key next step in the evolution of this Association. Stay tuned for our next IRTA eblast to announce the webinar and for other new initiatives starting in 2018. On behalf of the IRTA Council (pictured below), may the end of 2017 and your holiday season be a time to reflect on the great privilege we have to care for patients in the field of intestinal failure and transplantation and become energized for the work ahead in 2018.
With appreciation,


George Mazariegos, MD
IRTA President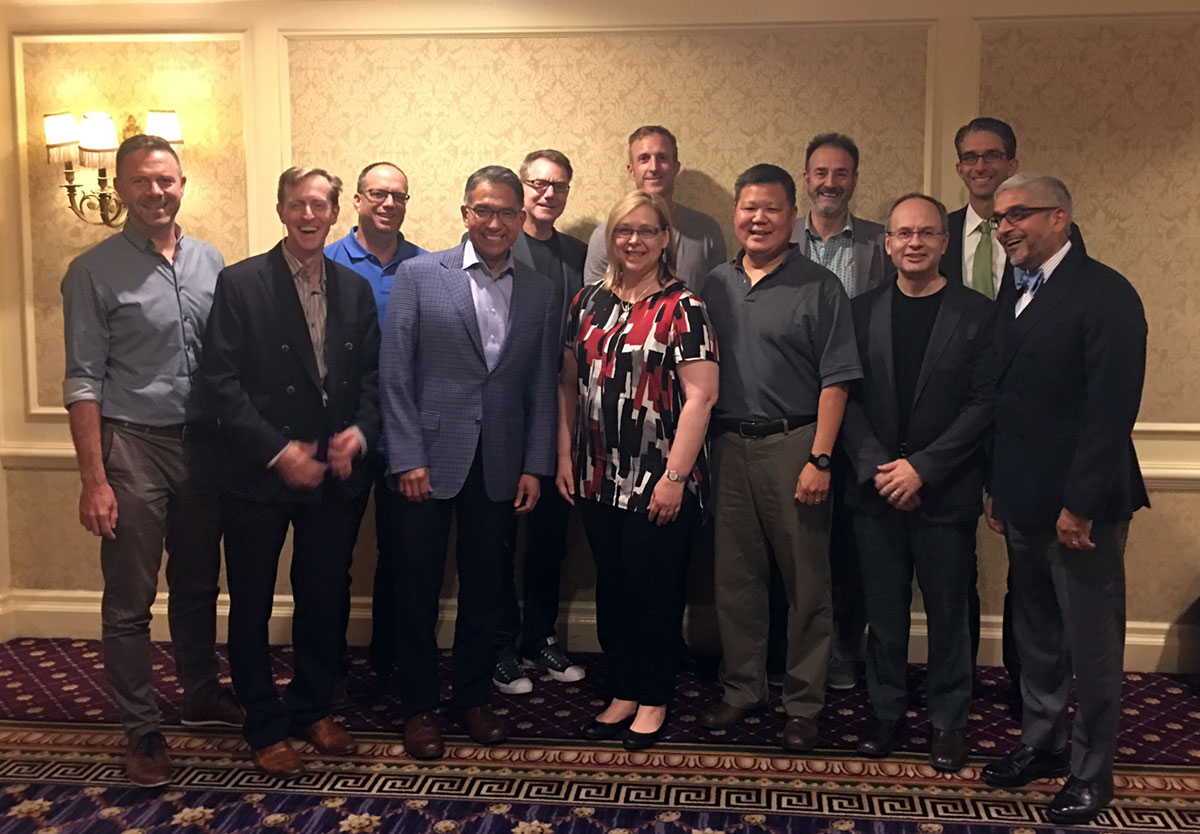 IRTA Council Meeting at CIRTA 2017
2017-2019 IRTA Council
PRESIDENT
George V. Mazariegos, MD, FACS
PRESIDENT-ELECT
Simon Horslen, MB ChB FRCPCH
PAST PRESIDENT
Debra L. Sudan, MD
SECRETARY-TREASURER
Gabriel E. Gondolesi, MD
COUNCILORS
Yaron Avitzur, MD
Geoffery Bond
Laurens Ceulmans, MD, PhD.
Jonathan Hind
Mihai Oltean, MD, PhD.
Robert Venick, MD
ALLIED HEALTH PROFESSIONAL
Beverly Kosmach-Park